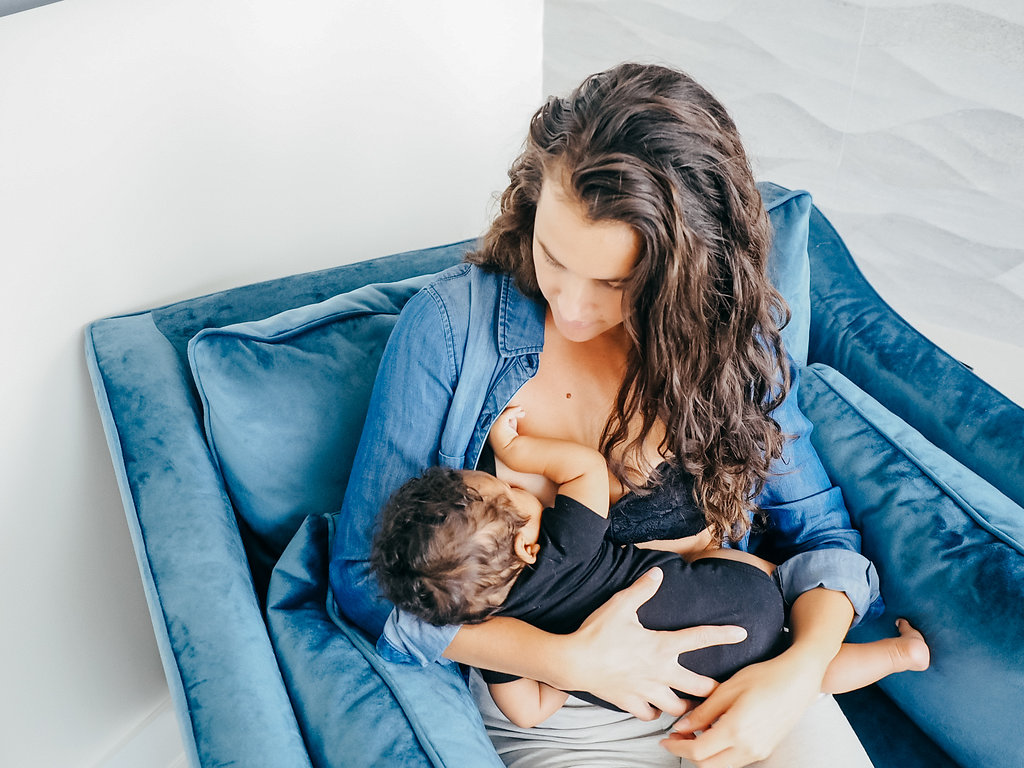 Figuring out where to start shopping when you find out you are pregnant can be daunting. There is a lot of stuff a baby needs but there are actually quite a few things a mom needs too. One of those things is a good bra. There are many different styles of nursing bras and I'm here to help you figure out when to wear which style. Our bodies go through a lot of changes and we need to acknowledge it. There is a subtle change in our breasts when we first find out we are pregnant and once the baby comes there are a lot of changes.
I am so happy to be writing this post for you guys. I was lucky to have my very knowledgeable sister help me during this process and I learned a few things myself along the way too. Here is the 101 on nursing bras, what's out there, and why you should have it.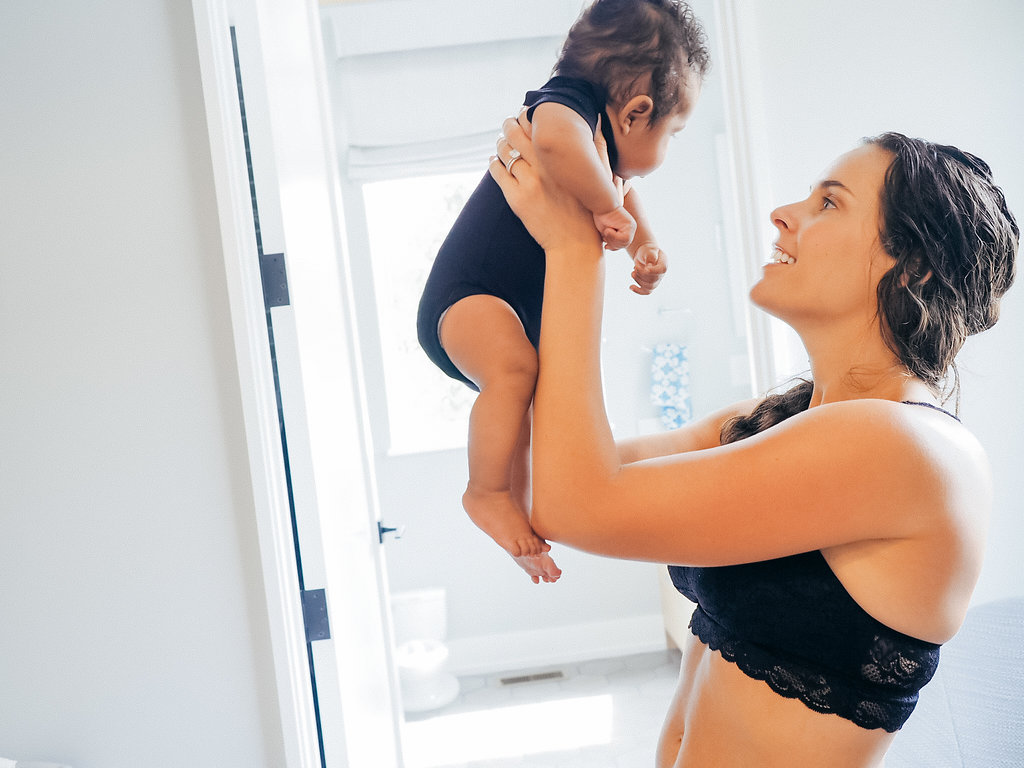 Let's start with the sleep bras. I choose to sleep in these bras because they are seamless and very lightweight. I have three of them that I rotate. Since I wear nursing pads the bra itself doesn't get that dirty but it's always nice to have an extra one on hand.  You can wear these out of the house but there really isn't much support at all so I recommend these only for sleeping or lounging around the house.
If you are an active mother you will need a nursing sports bra. I am always rushing to feed my baby after a workout and taking off a sweaty sports bra is not easy. Sometimes I do nurse in a regular sports bra, I do this by lifting the bottom part up and over the breast the baby is feeding on. Sometimes the elastic is really tight squishing my boob and I heard this can interrupt the milk flow and cause mastitis. When I do nurse in a regular sports bra I always hold the bra up so it isn't putting pressure the breast the baby is nursing on. Working out in a supportive nursing sports bra is much more convenient. I have 2 medium support ones that are perfect for weight training, yoga, and barre workouts. These are the ones I have and I absolutely love them. While looking at nursing bras online I found this yoga sports bra which seems similar to the ones I already have but a little more support. For running you'll want a very supportive sports bra and I honestly haven't found one I love yet. I am interested in trying this one and this one.
You'll want an everyday nursing bra too. This nursing bra from Target resembles my regular bras the most.
The bra is pretty low cut which is perfect for clothing with a lower neckline. I also love this style for every day. They are very comfortable and if a little lace shows it looks cuter than your other bras. I'm a fan of Rosie Pope's products too and want to try her nursing bras.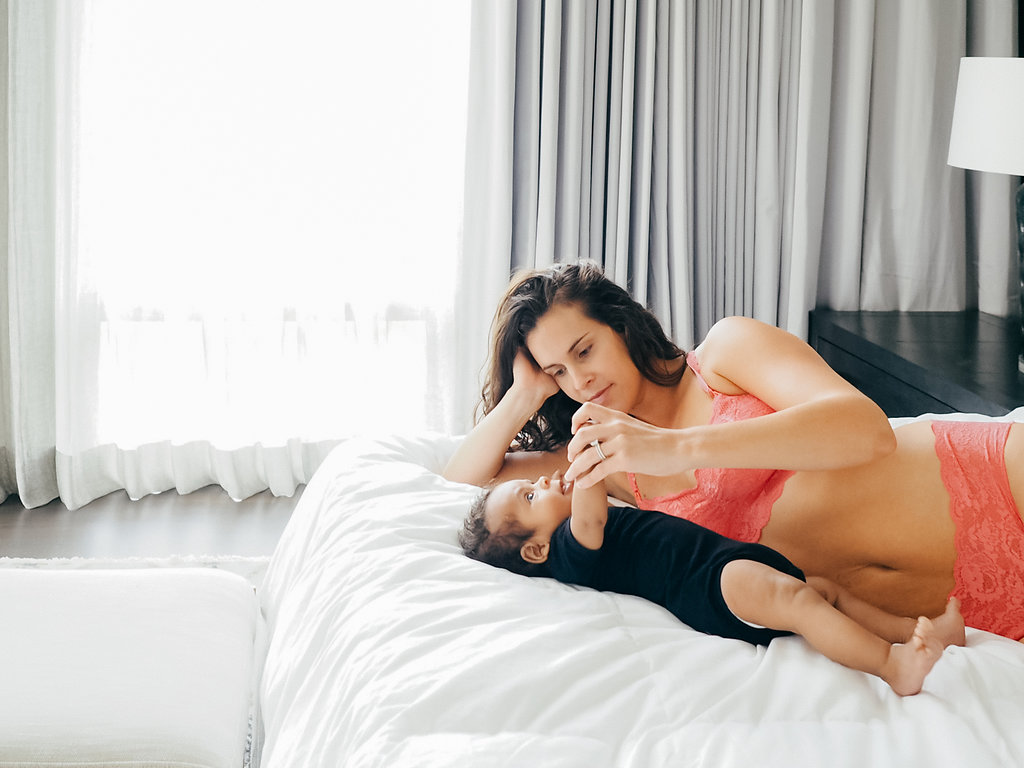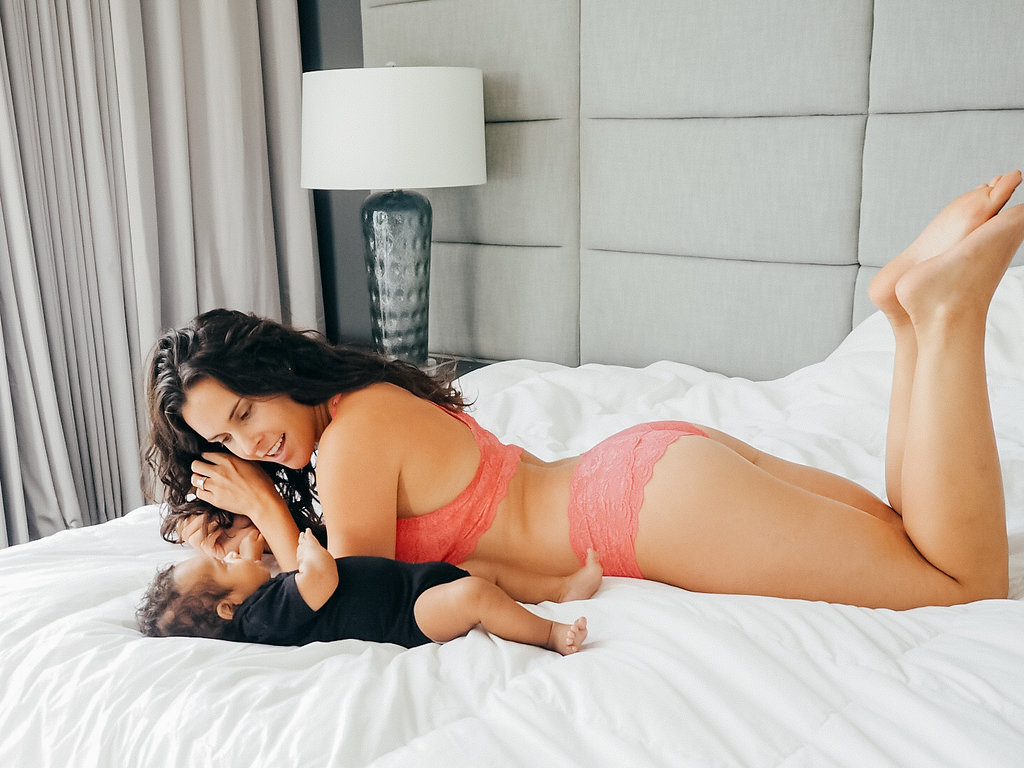 A fun nursing bra option is an all lace bra. When I'm not nursing I like to wear lace bralettes. I think they are adorable under t-shirts and anything low cut. Any time I wear something that may show the side of my bra I opt for a lace bralette because it's ok if it shows. While I'm nursing I still want a cute and somewhat sexy bra to wear. I did a little research and found that Cosabella, a luxury Italian lingerie brand, makes nursing bras. When I was pregnant with Myles I order 2 of their Never Say Never nursing bras and was thrilled when they arrived. These bras are extremely comfortable and look great under everything. I love to wear mine under sheer t-shirts so you can see the lace or anything that has a low-cut armhole, these bras are perfect for that. Cosabella sent me a couple more bras when I was pregnant with Noah and one of them is their racer back Never Say Never bra. I didn't know they had a racer back version and it has become my go-to. It is fun and bright and more importantly makes me feel sexy again. Your body goes through a lot of changes after you have a baby and motherhood is quite demanding. When I wear my Cosabella bras I feel like I am doing something for myself and I have a little more confidence. The Never Say Never bras are padded so I can wear them without nursing pads. The padding is not removable which is great because it won't get folded up or come out in the wash. I love how my Cosabella bras make me feel and although they are a splurge it is worth it!
Cosabella also has two other nursing bras that I haven't tried. The Talco nursing bra which has a deep V and looks perfect for that everyday basic bra and the Trenta nursing bra which has a v neck but also some lace.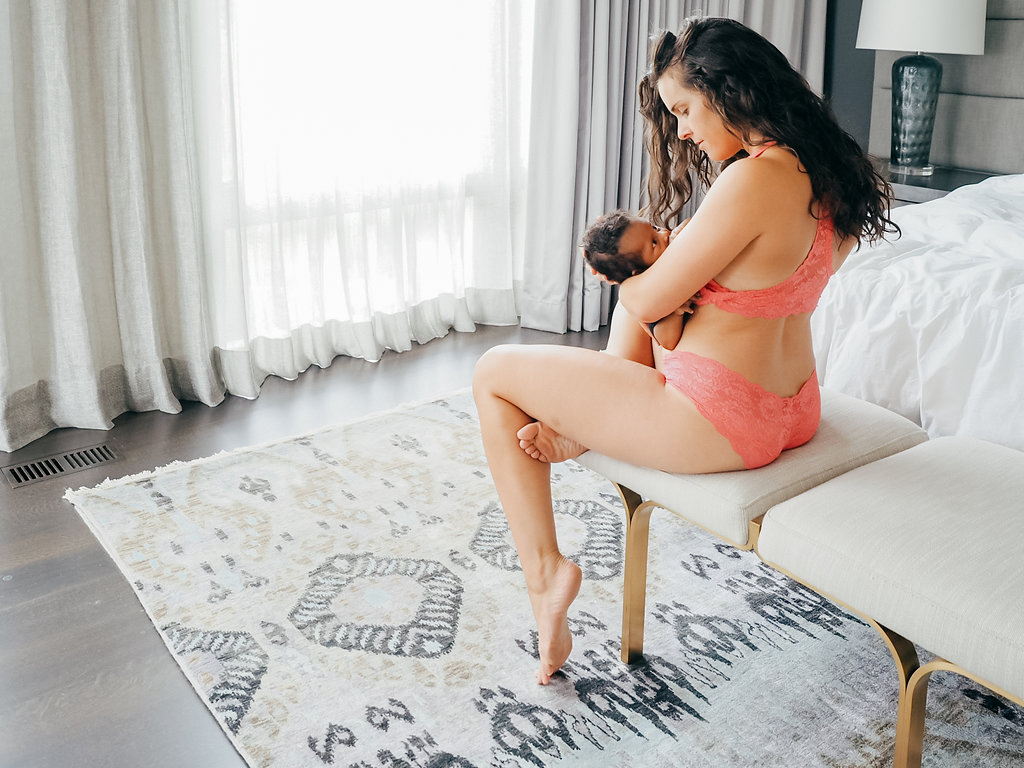 Thank you Cosabella for these fabulous bras!
Live votre rêve!