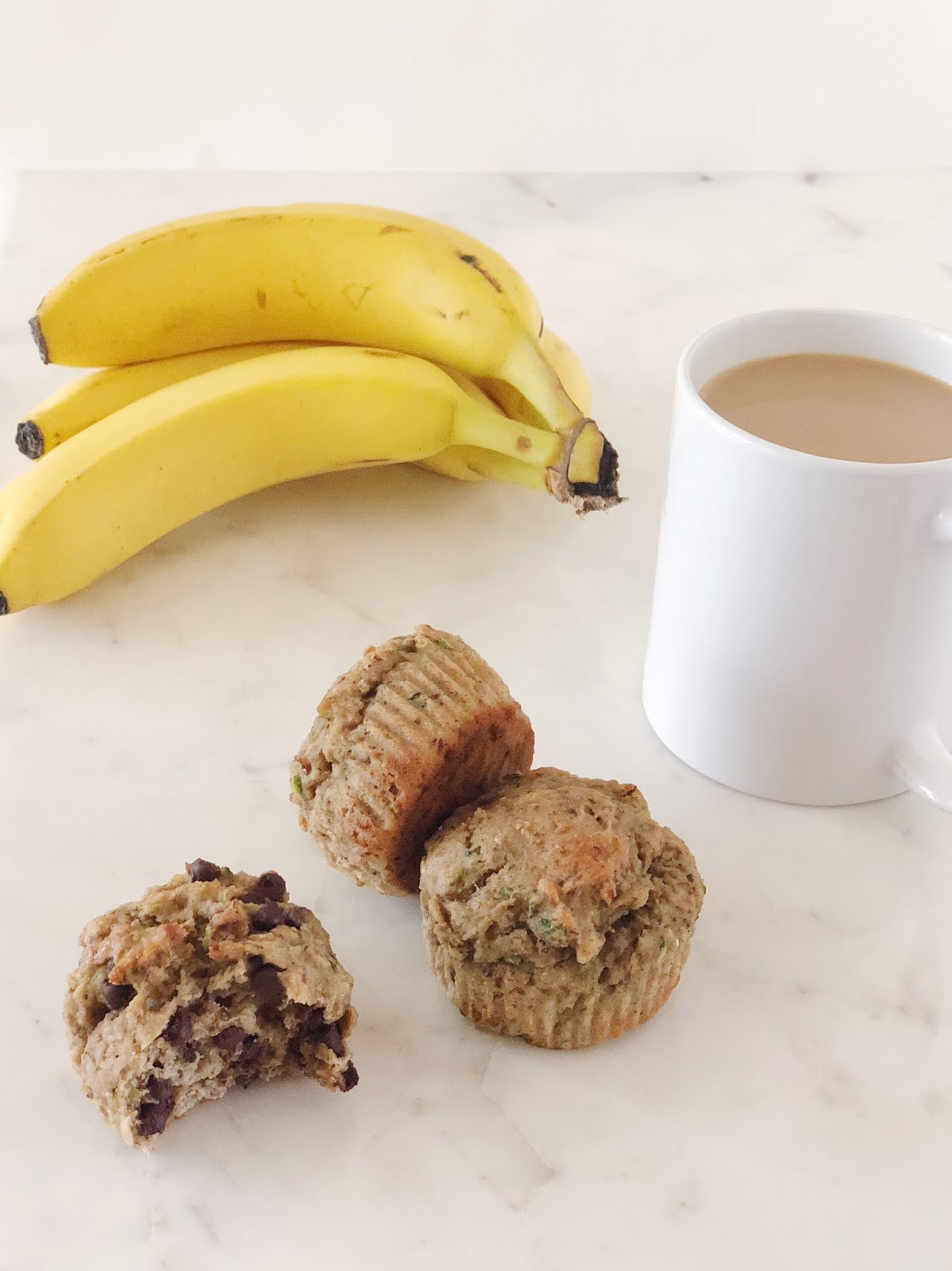 Before I had a child I used to bake all the time. My baking was all about creating cookies and cupcakes, adding in ingredients I had in the pantry to spice them up. I was afraid after I had my son I would have no time to bake. Turns out I do have time but my baking is now directed towards him and done in a healthier way. If I don't want him to eat it than I shouldn't eat it (goodbye maraschino cherry cupcakes!).


The older Myles gets the pickier of an eater he becomes. He has no problem eating fruit but veggies are a hit or miss, usually a miss. Zucchini is so easy to bake with so I started researching some muffin ideas, I combined a few different recipes and came up with my own! I had quite a few people suggest I look at this cookbook called Deceptively Delicious for some great healthy recipes for kids. I have it ordered and it should be arriving any day!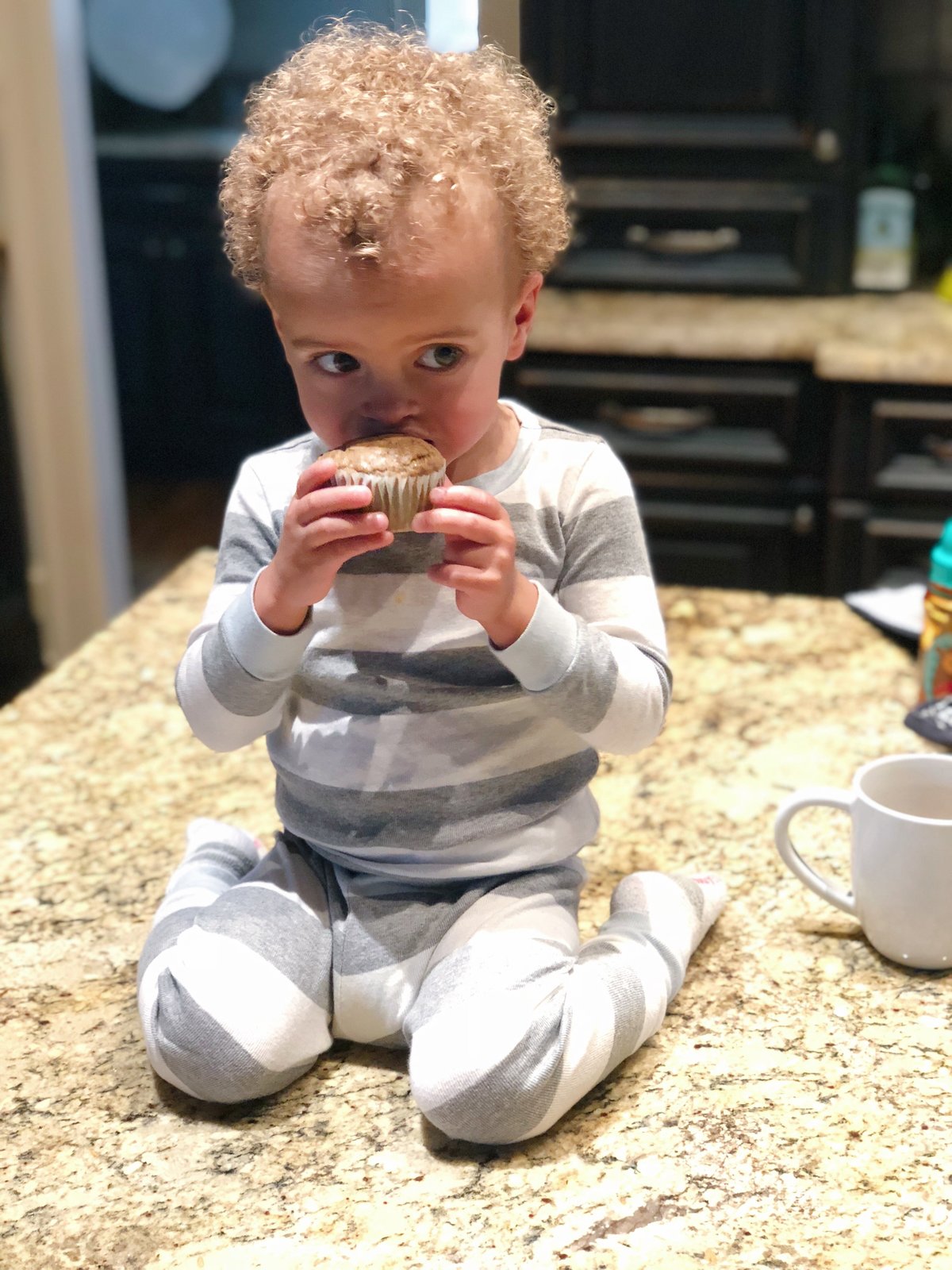 Banana Zucchini Muffins
What You Need
1 1/4 cups flour
1/4 cup ground flaxseed meal
1 1/4 teaspoon baking powder
1/2 teaspoon baking soda
1 1/2 teaspoons ground cinnamon
2 ripe bananas, mashed
1 teaspoon melted coconut oil
1/4 cup light brown sugar
1 teaspoon vanilla
1 egg
1 cup shredded zucchini (about 1 medium zucchini)
2 tablespoons unsweetened applesauce
1/3 cup nonfat plain greek yogurt
1/2 cup mini chocolate chips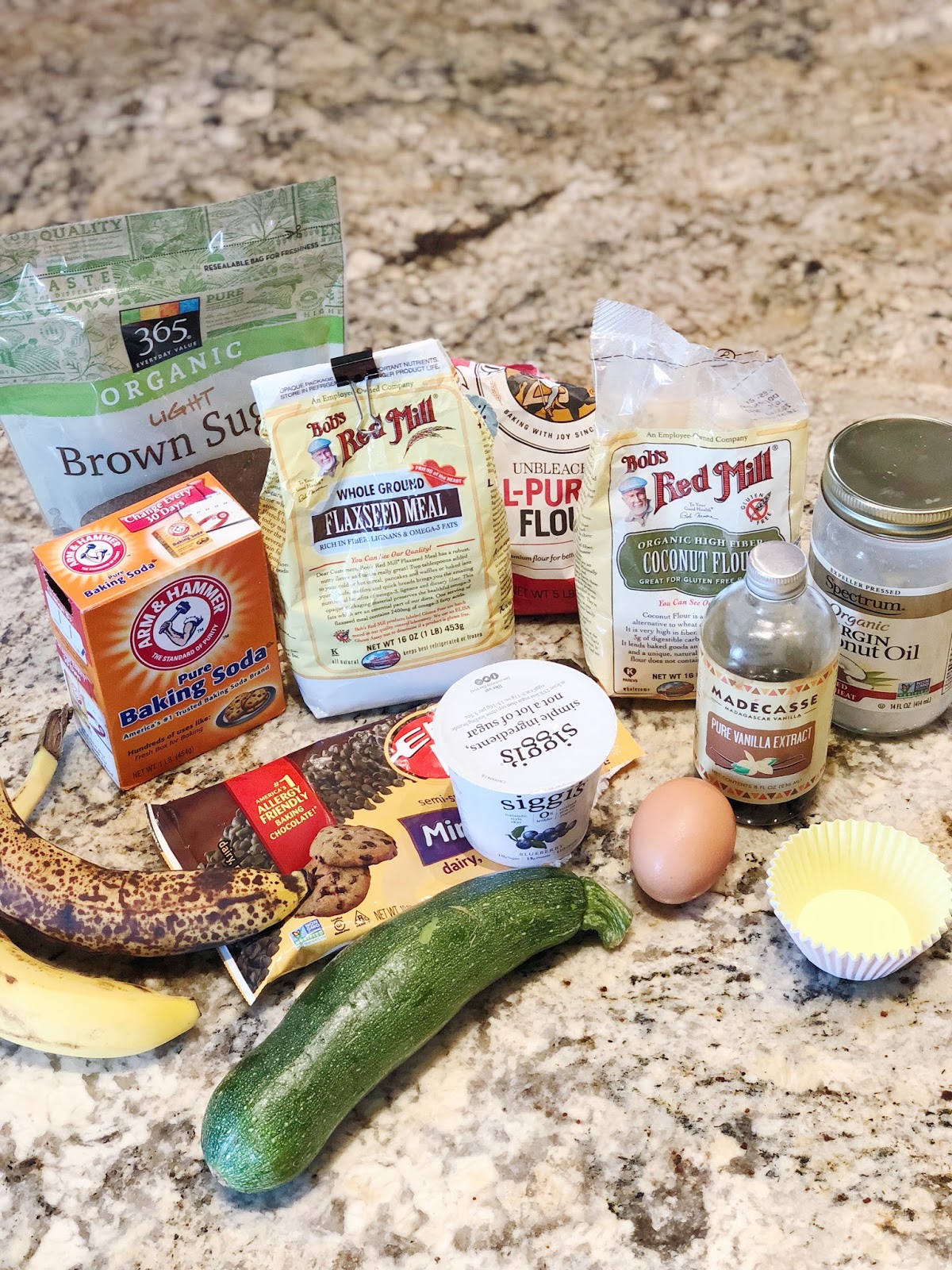 What You Do
Preheat oven to 375 degrees F. Line 12-cup muffin tin with cupcake liners and generously spray inside of liners with nonstick cooking spray. The first time I made these I didn
'
t spray the liners and I lost most of my muffin in it, make sure to spray or sprinkle some flour!
Squeeze shredded zucchini of excess water with a paper towel! This is an important step.
In medium bowl combine flour, baking powder, baking soda, and cinnamon; set aside.
In bowl of an electric mixer, add mashed banana, oil, brown sugar, vanilla and egg; mix until smooth. Add in zucchini, applesauce, and yogurt and beat again until well combined. Slowly mix in dry ingredients until just combined. Gently fold in 1/2 cup of chocolate chips.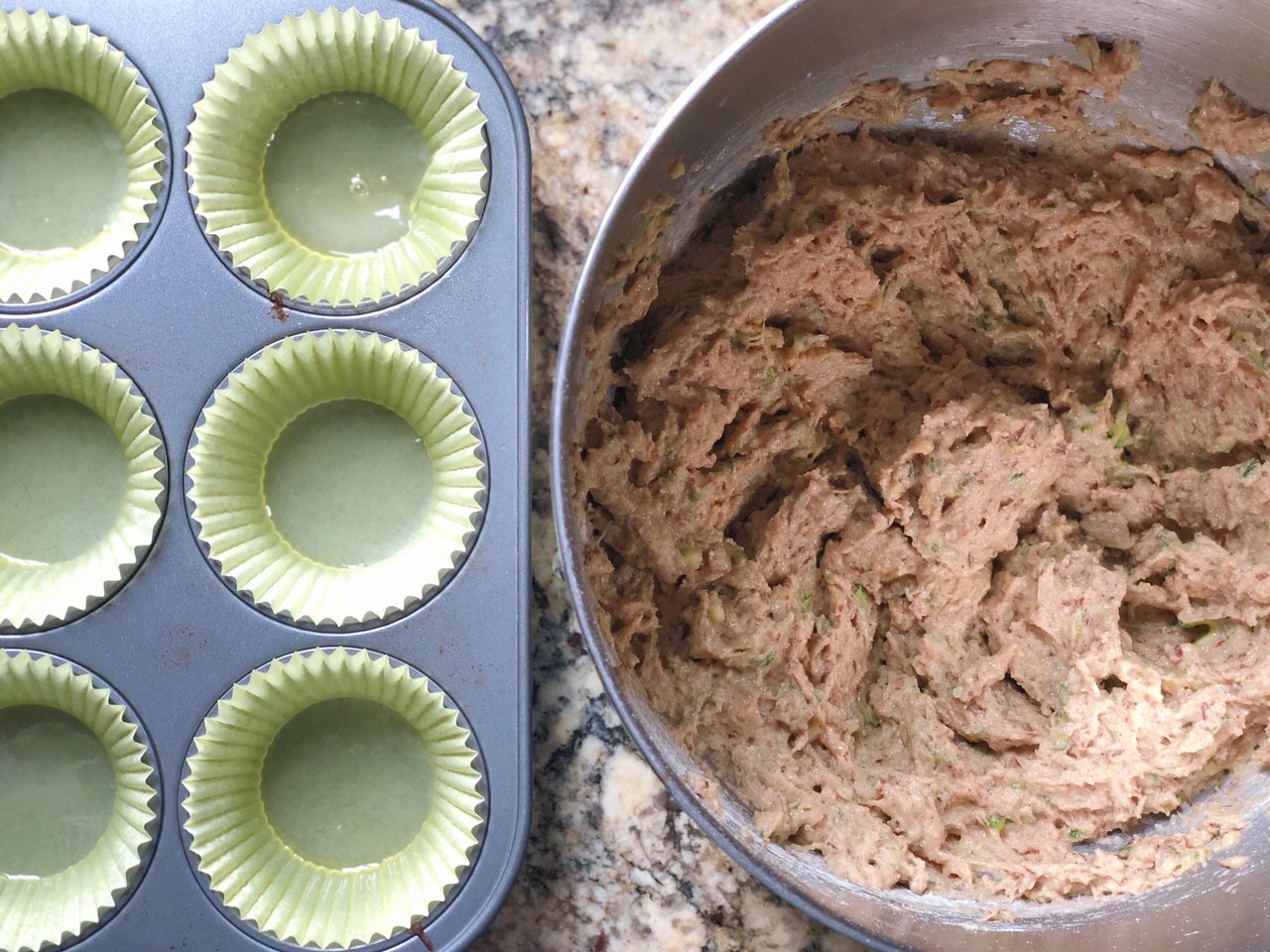 Evenly divide batter into muffin cups. Bake for 20 minutes or until toothpick inserted into the middle comes out clean. 
A little bit about how I got these muffins baked. 
I didn't have plain greek yogurt but I did have a Siggi's bluebery yogurt so I used that. It may have added a tiny bit more sugar but it worked. I also had no applesauce but luckily I had a unsweeted apple squeeze packet from Myles so that worked. The original recipe called for honey instead of brown sugar but I couldn't get the lid off my honey jar so I used brown sugar, it worked. I wanted to add salt becuase I love salt but no one needs extra salt in their diet. You also can use anytype of flour you want. I used part white flour and part coconut flour, you could also use whole wheat flour. When it comes to the chocolate chips I add them to the batter after I fill 6 muffins, those ones are for Myles or my husband. I love chocolate so much and treat these like a dessert so I add mini chocolate chips to mine!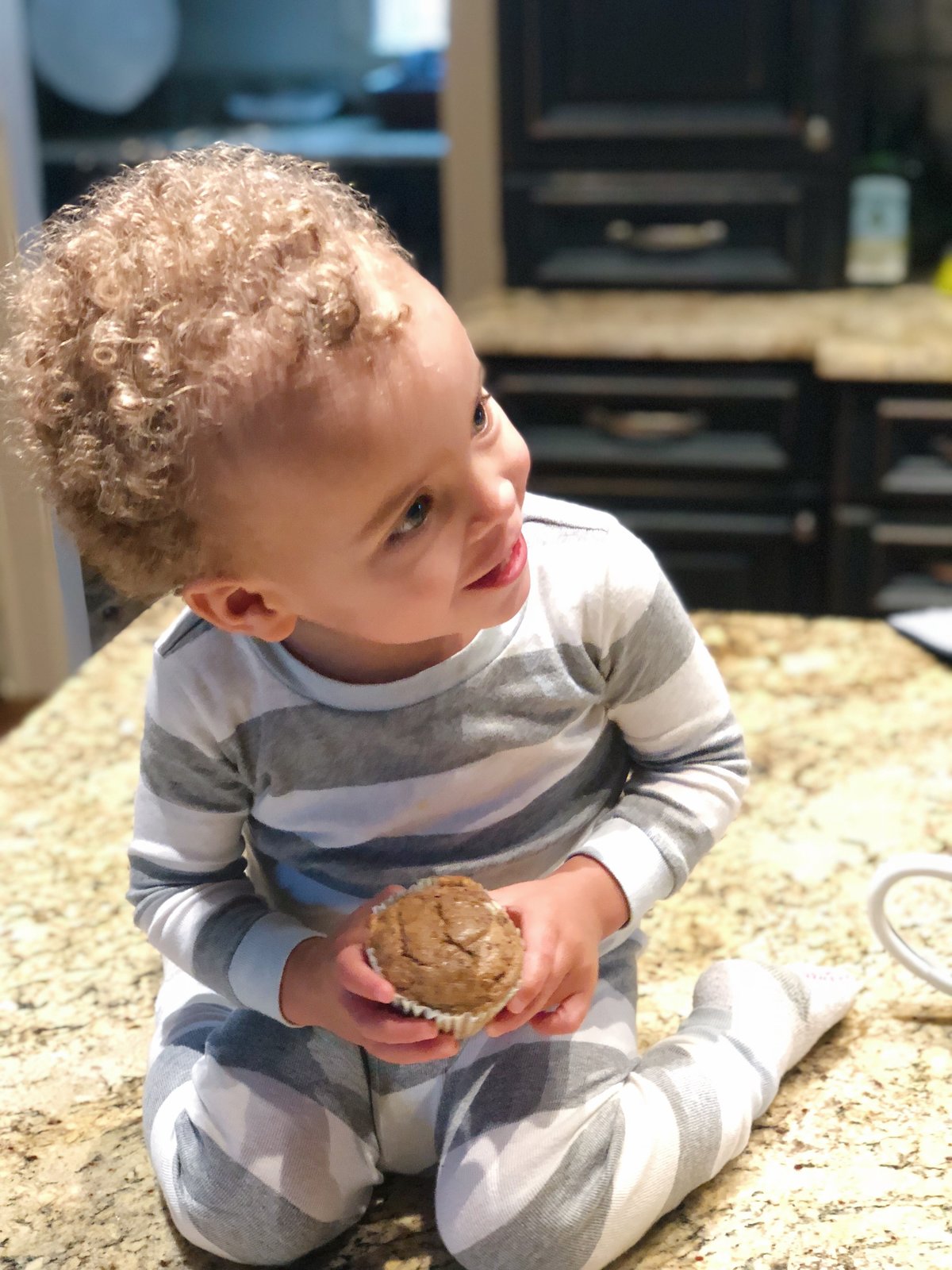 I hope you enjoy these as much we do in this house!
Live votre reve!