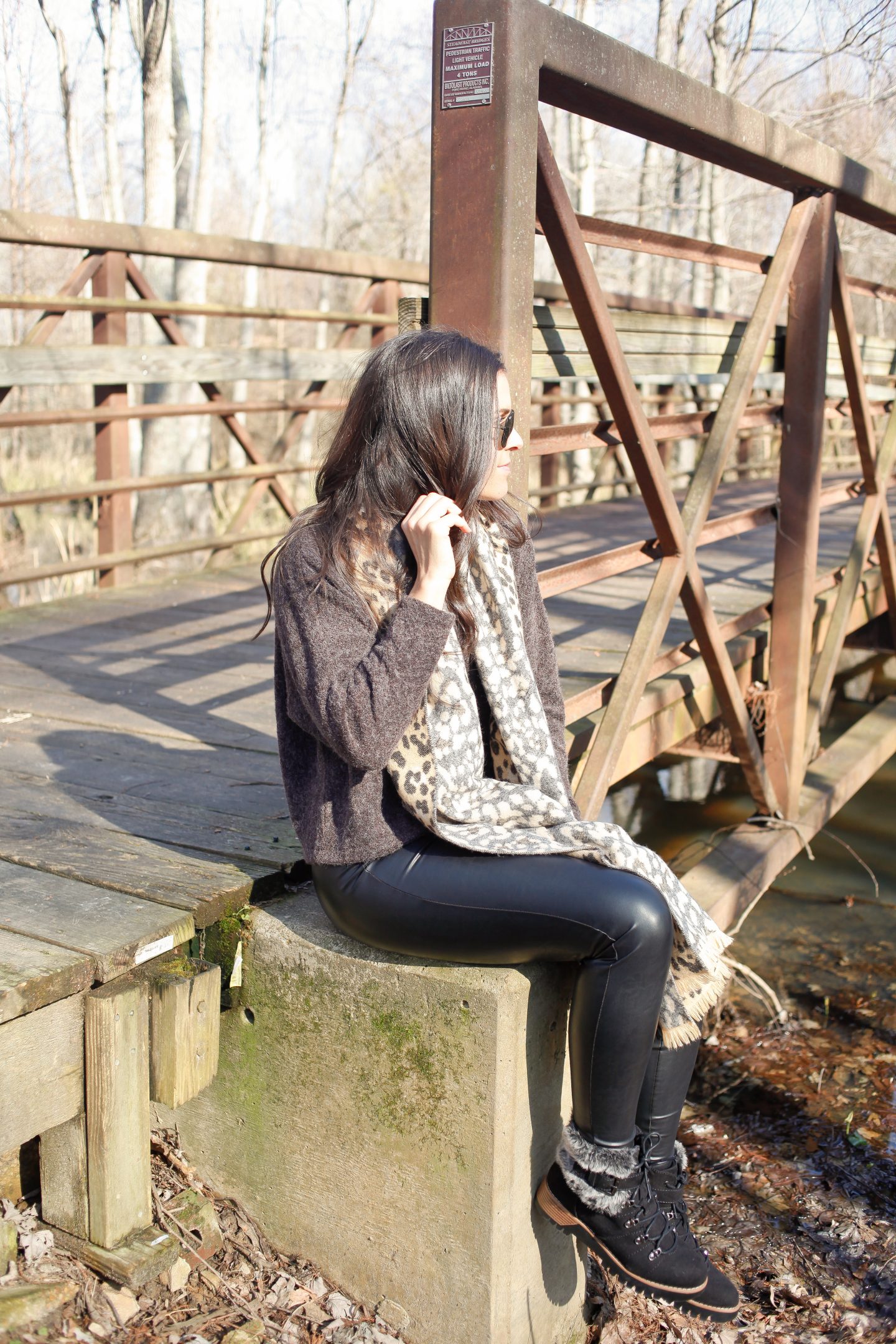 Looking chic during the freezing winter months can be a difficult task. Temperatures can dip below freezing, snow can be inches deep and slush and rain can ruin your chic boots. All of those factors are great reasons to stay indoors but who can really spend all day cooped up inside, there are jobs to go to, grociers to buy and things to do and fresh air for the soul. Fortuneately for me I live in Memphis where we have mild winters, it occasionaly snows or even worse we will have freezing rain but I have spent most of my life in Ohio where single digit temperatures and inches of snow are normal. I put together a few different catagories of winter boots that are both chic and practical. There is still a good amount of winter left so scroll on down so you can be prepared for the unexpected weather.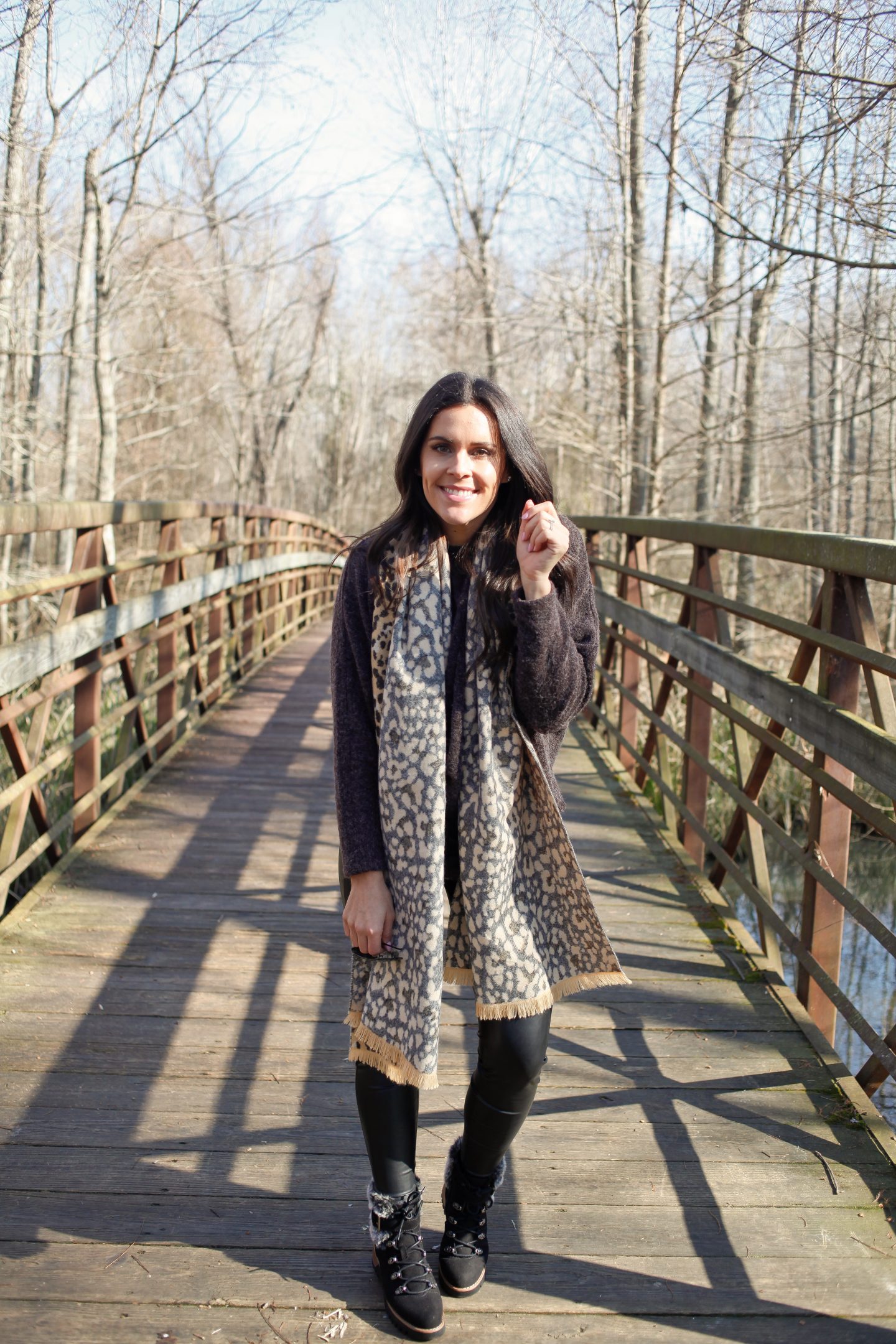 Rugged Lace-Up Boots
This style is a first for me. I wasn't sure when I would need this style but throughout the winter I have wished I had this style in my closet multiple times. This style boot is perfect for when the weather is freezing but the conditions don't allow you to where a dressed up boot. There is great traction on these boots helping you walk on slippery surfaces. You can also get options with fur for extra warmth or colorful laces for a pop of fun.

Waterproof Booties
High snow boots aren't always the more comfortable and they take up a lot of space. These waterproof booties are the perfect cold wet weather shoe for lots of walking around and can easily be packed in your suitcase.

Shearling Lined Boots
There is nothing like slipping your foot into a soft shearling lined boot on a cold and blustery day. These boots are not the best for rain or to be worn in the snow. I wore mine as snow boots in college and they were never quite the same after that but are perfect to brave the cold. These boots can come in all sorts of colors and with cute button details.

Full On Snow Boots
I like my snow boots to be high because it is no fun having your snow fall into your boots mid play. These shoes also need to be water proof, have good traction and keep your feet warm.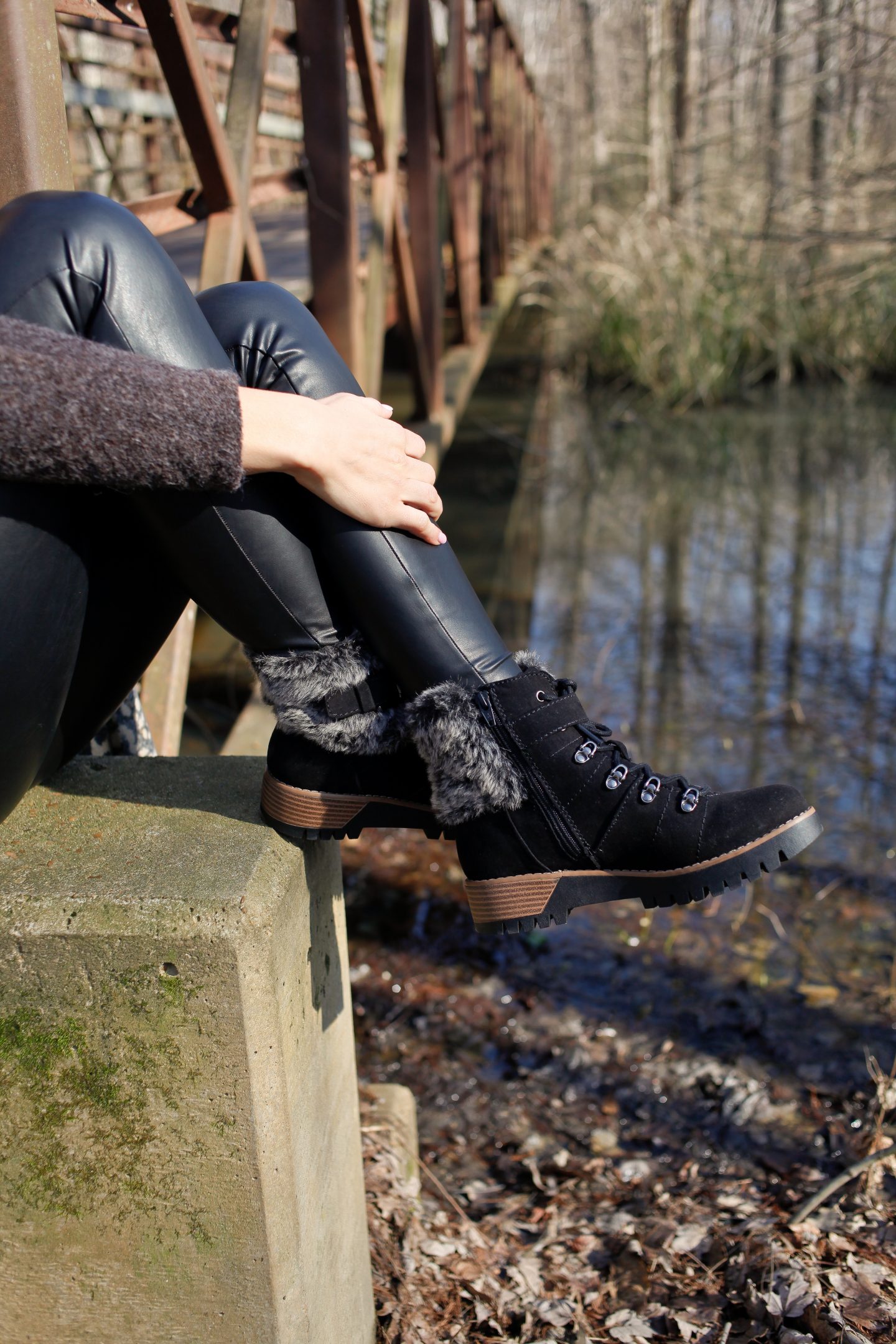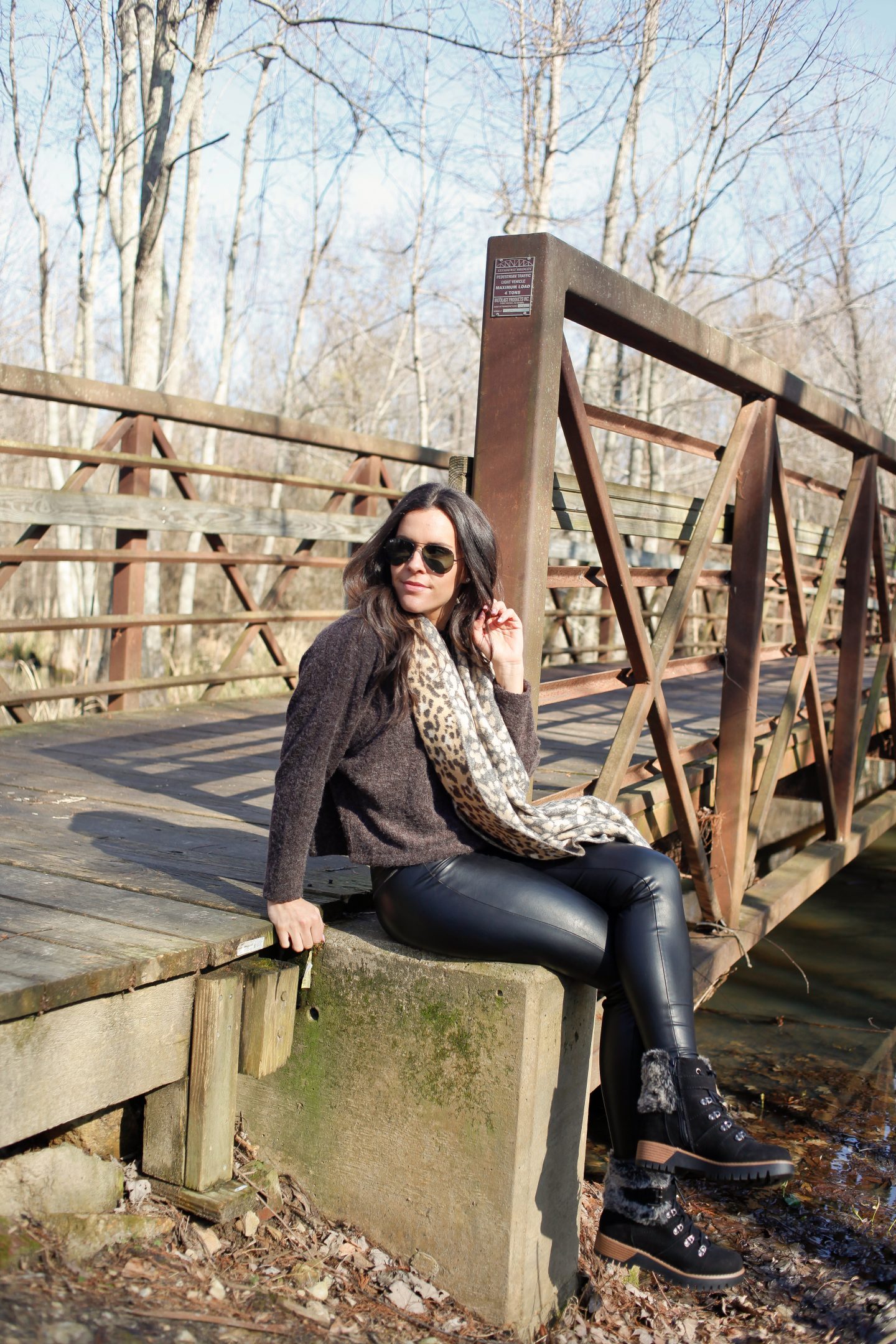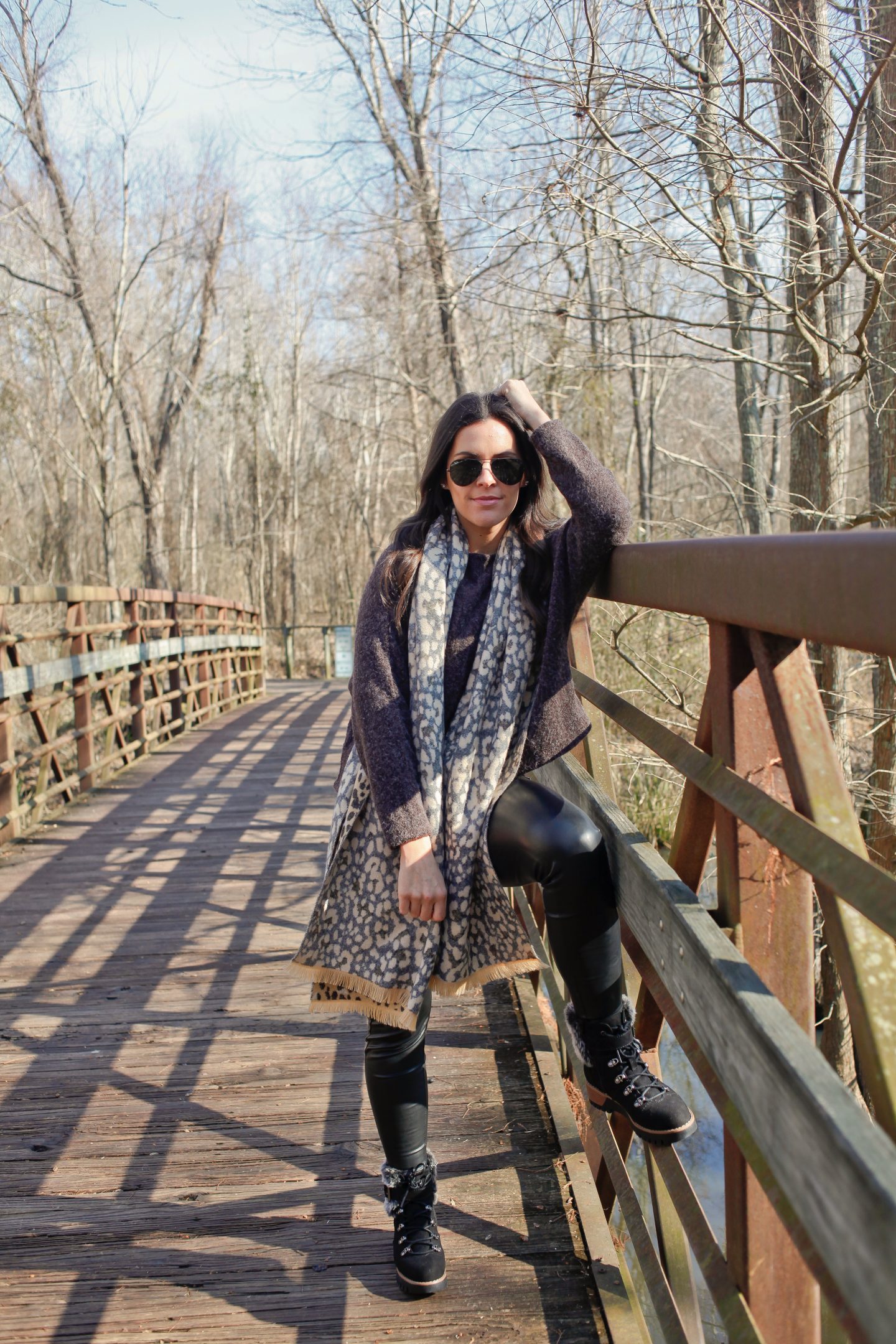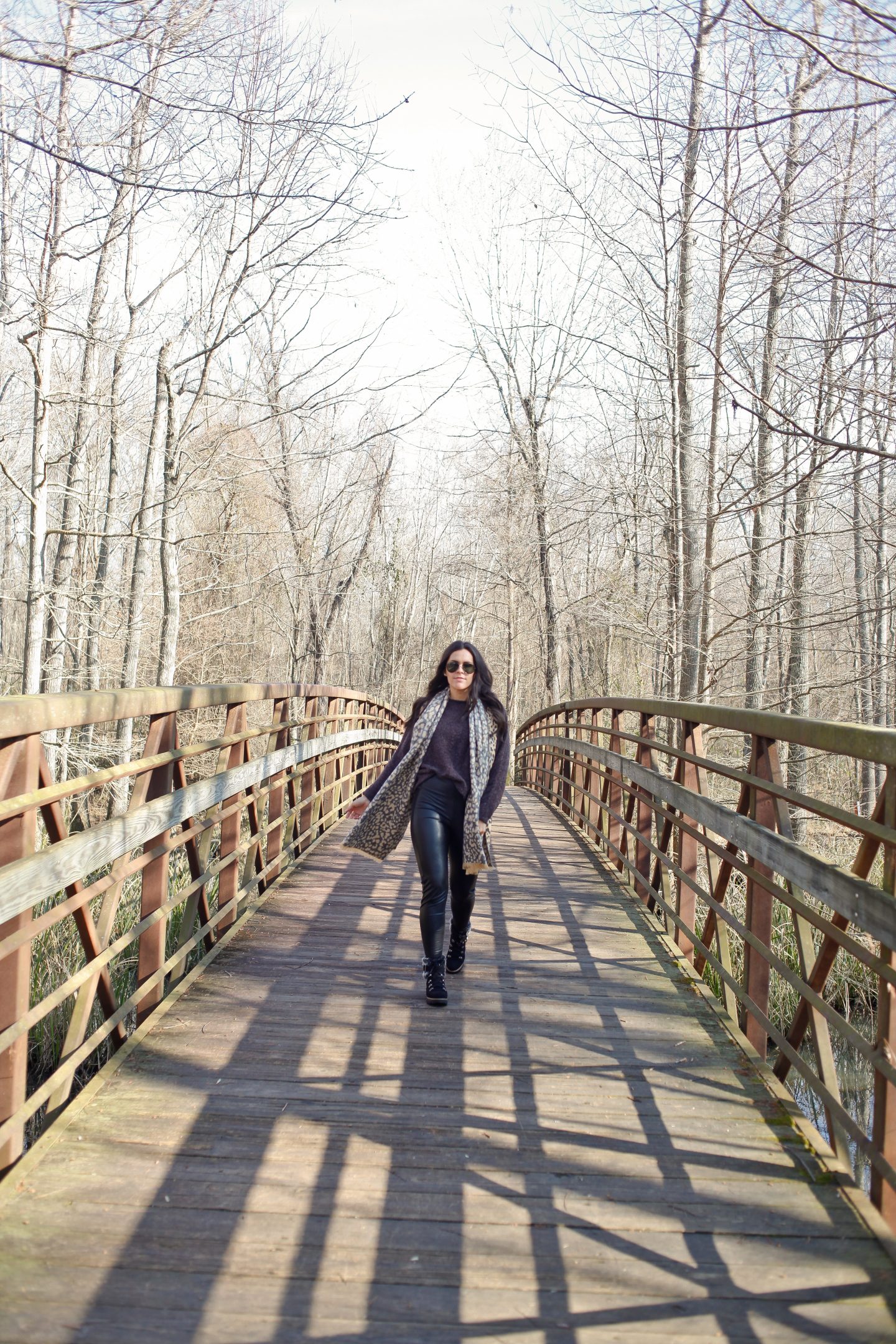 The Breakdown:
Now that I finally caved in and bought a pair of rugged lace-up booties my winter outfits have become much more chic. I love that I can wear a regular outfit but when I'll be doing a lot of walking and still want my feet to be warm I can add this chic boot to my outift. My sweater and scarf were both Christmas gifts and my faux leather leggings edge of fashion to my outfit.
sweater | H&M 'Sweater With Dolman Sleeves'
scarf | H&M (similar)
leggings | Athleta 'All Over Gleam Tight'
shoes | Target 'Deanna Faux Fur Hiker Boot'
sunglasses | Ray-Ban 'Classic Aviator' (similar)
Live votre rêve!