It's that time of month again. Time to share one fab clothing item styled three different ways. Since December is filled with holiday events I decided to go with the fesitve leopard tulle skirt. It is extrememly affordable and can be worn so many different ways, I almost did 5 different styles!
Festive //
When teh party invitations says festive I make sure to wear something that says sparkle! It could be sequins, glitter or rhinestones, most likely 2 out of the 3 will be on my body. In this look I have glitter on my heels and rhinestone drop earrings. Wearing a chunky green sweater keeps the look winter ready, the skirt adds some femininity, the leopard print gives it some personality and the bling says party!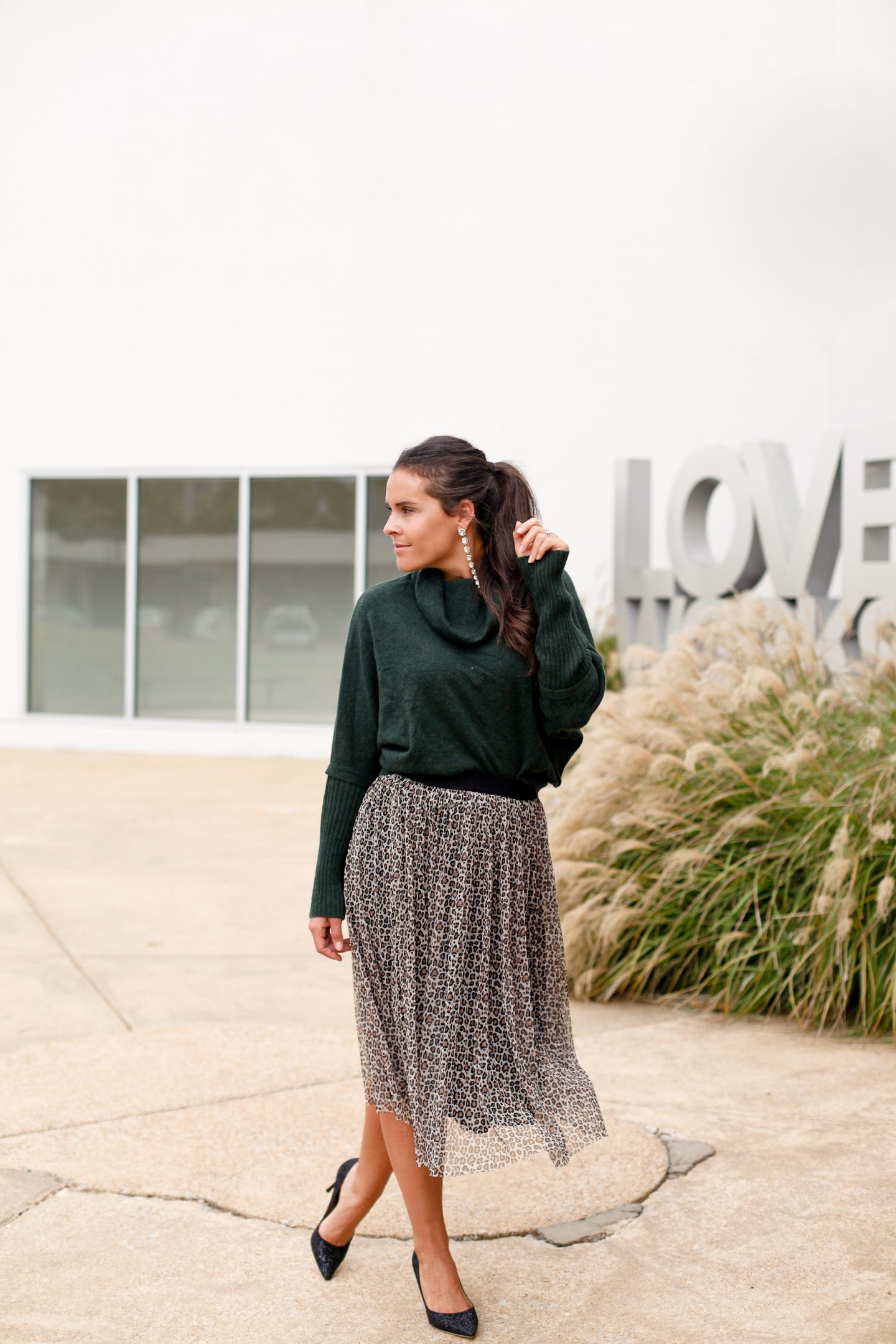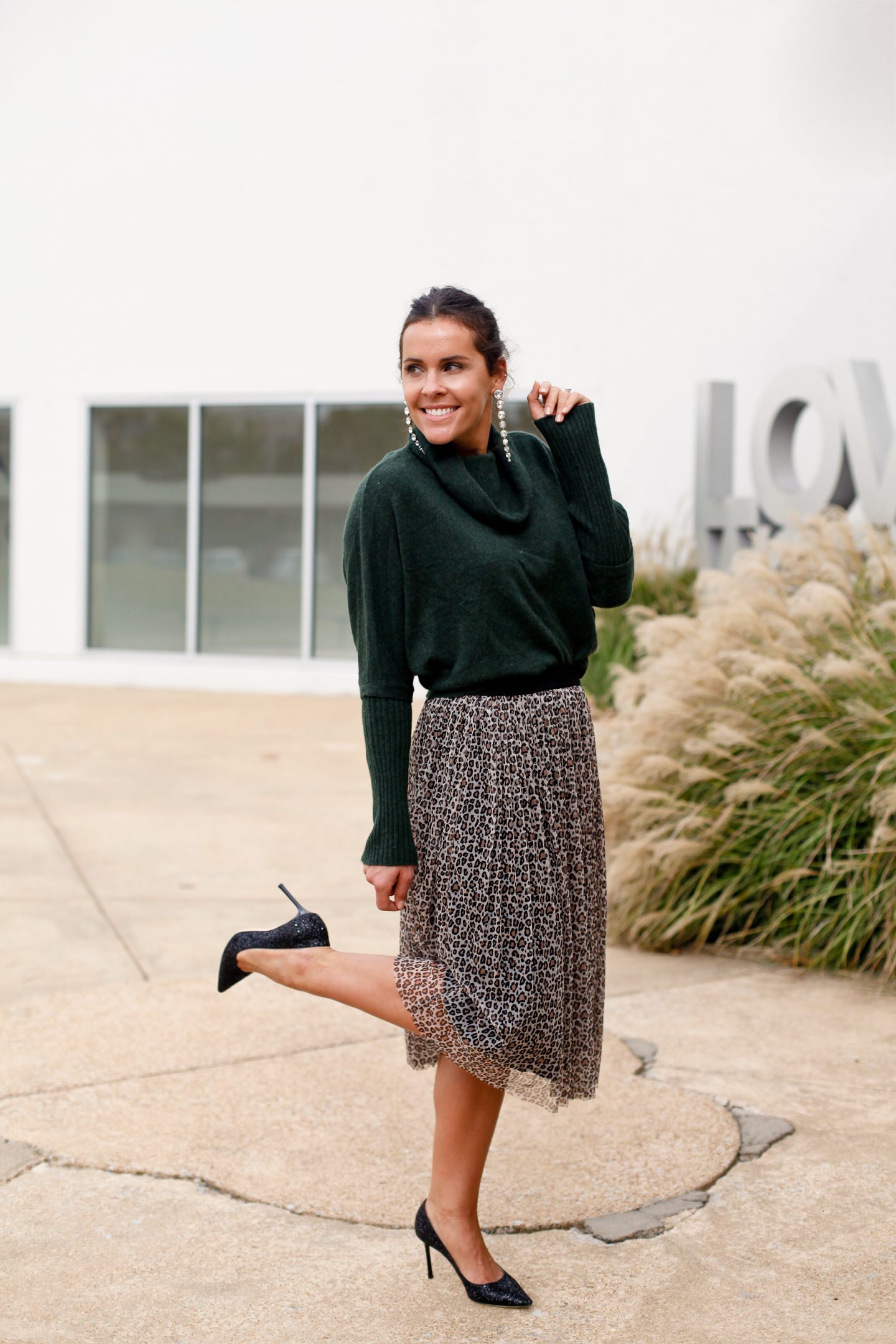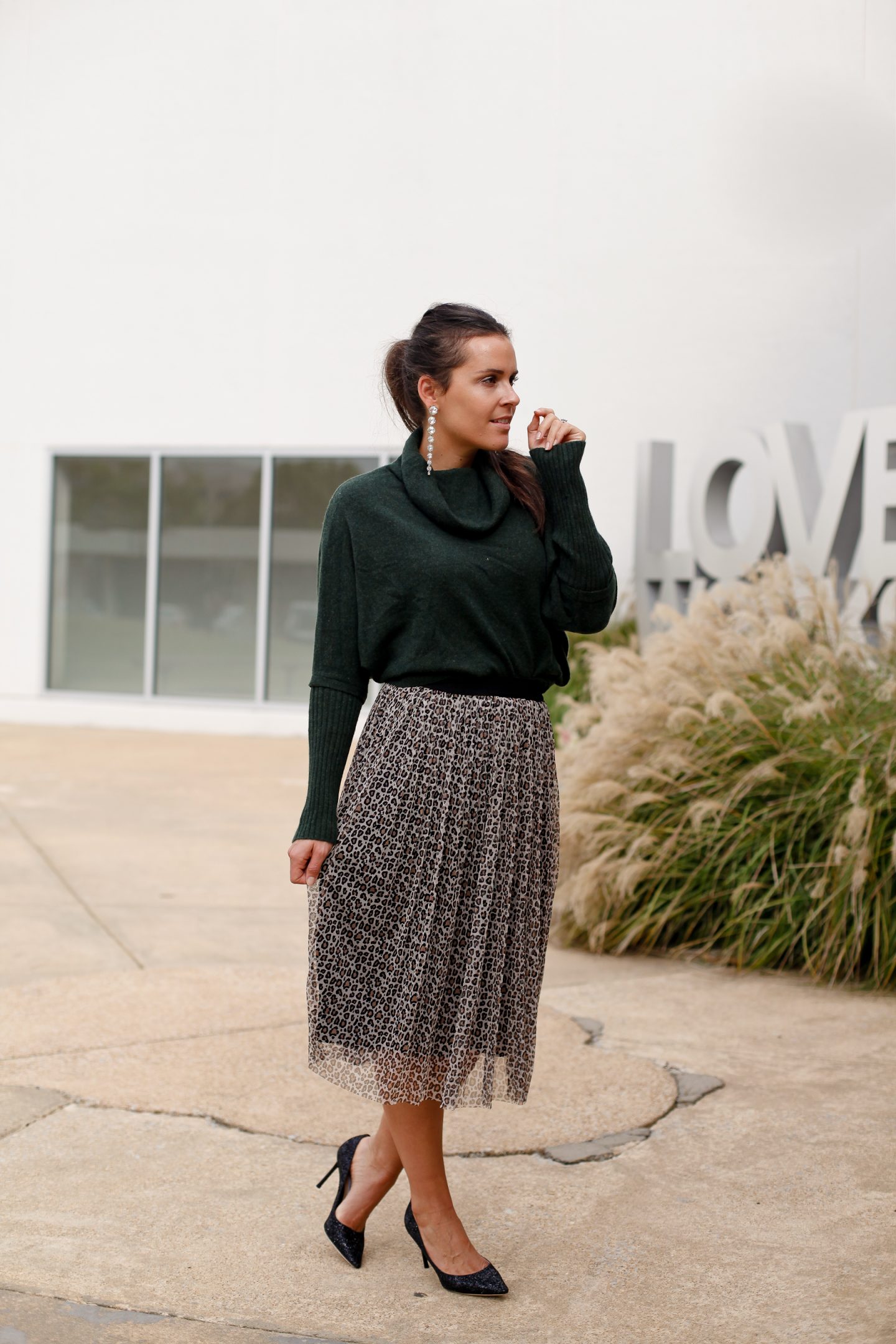 Sporty Chic //
I love mixing styes together and in this case I did sporty, feminine and classic. I don't wear button-downs often, nor do I wear skirts often but this outfit just came together that way. I would wear this outfit to volunteer at your kids school holiday party or to work on a casual dress down day.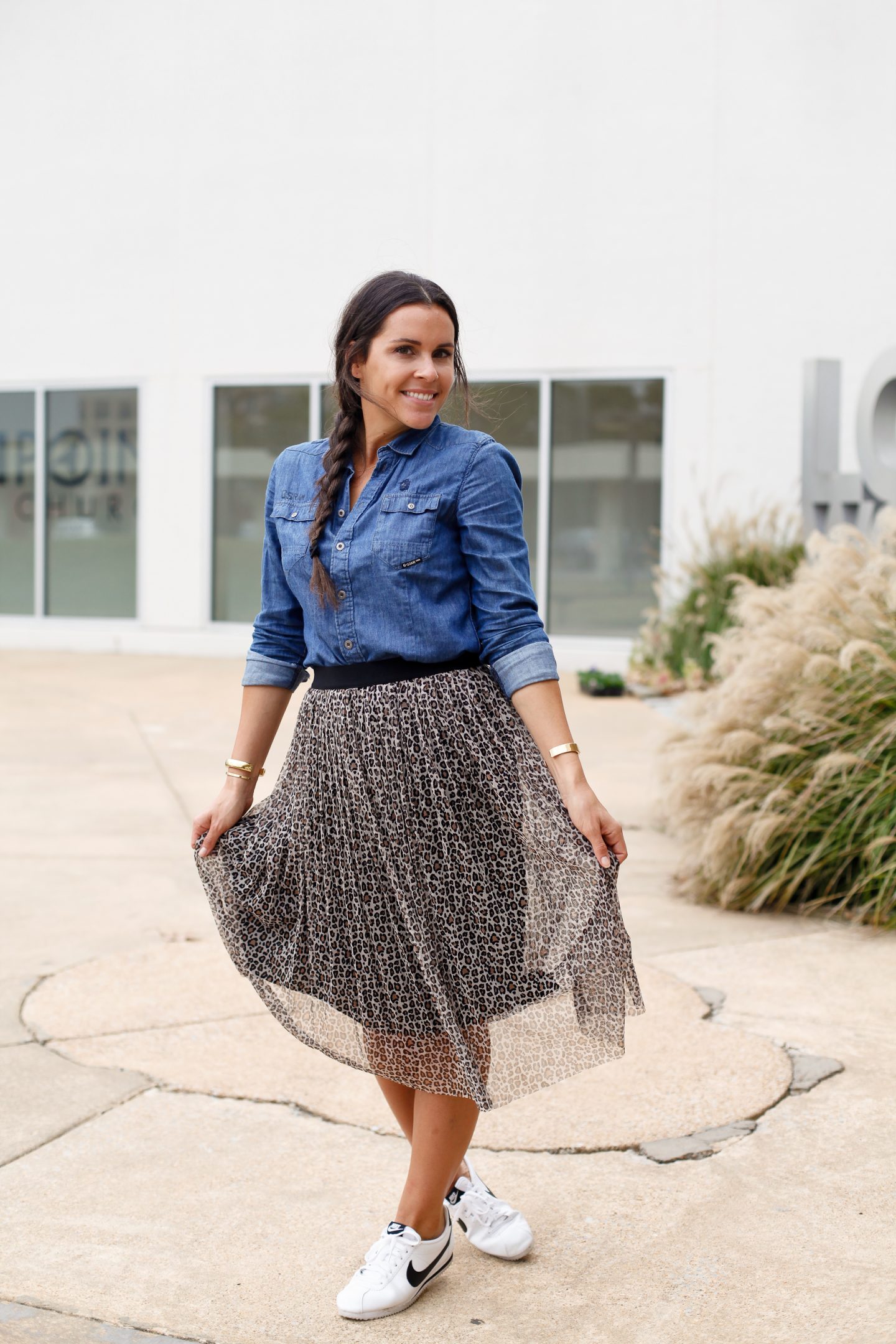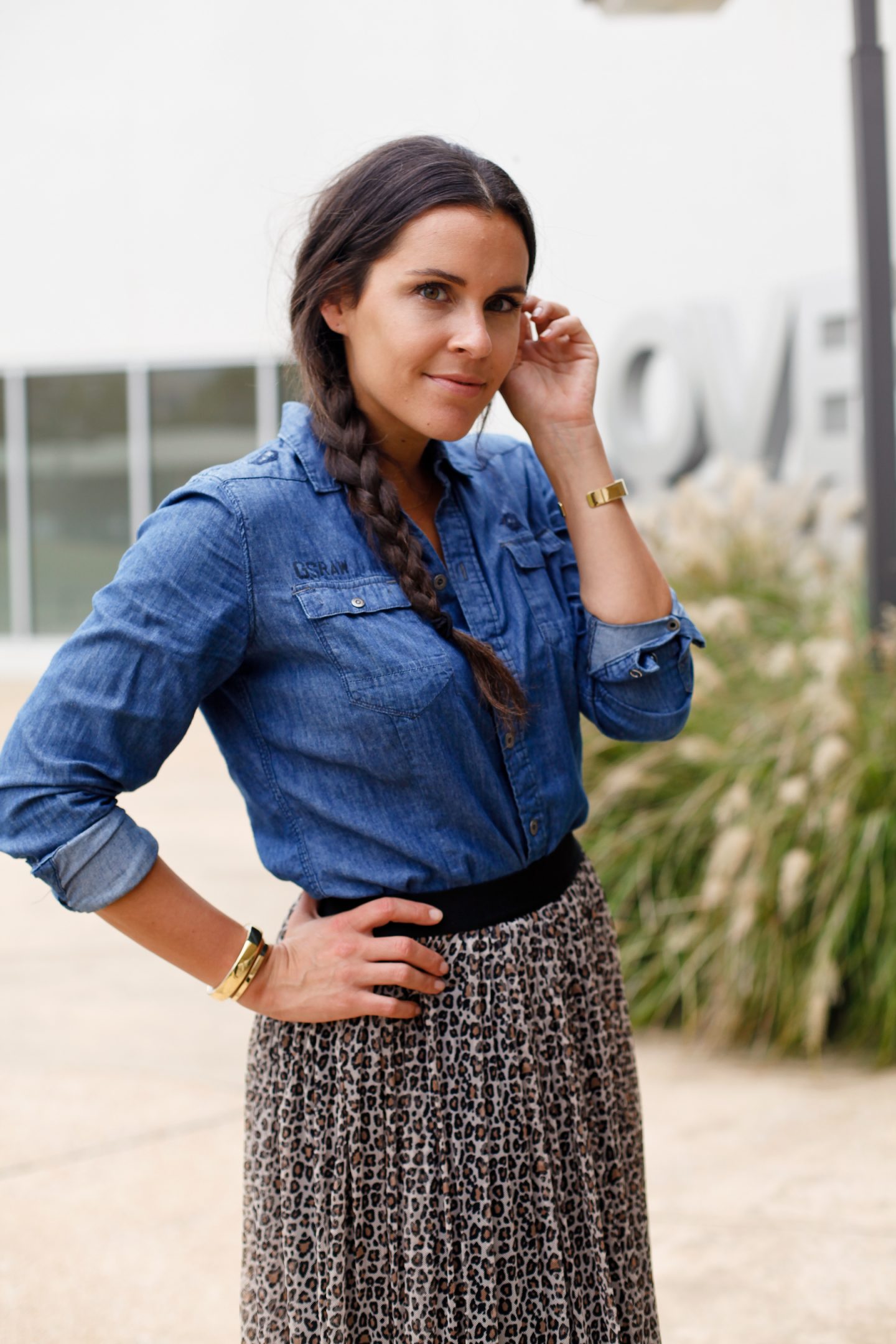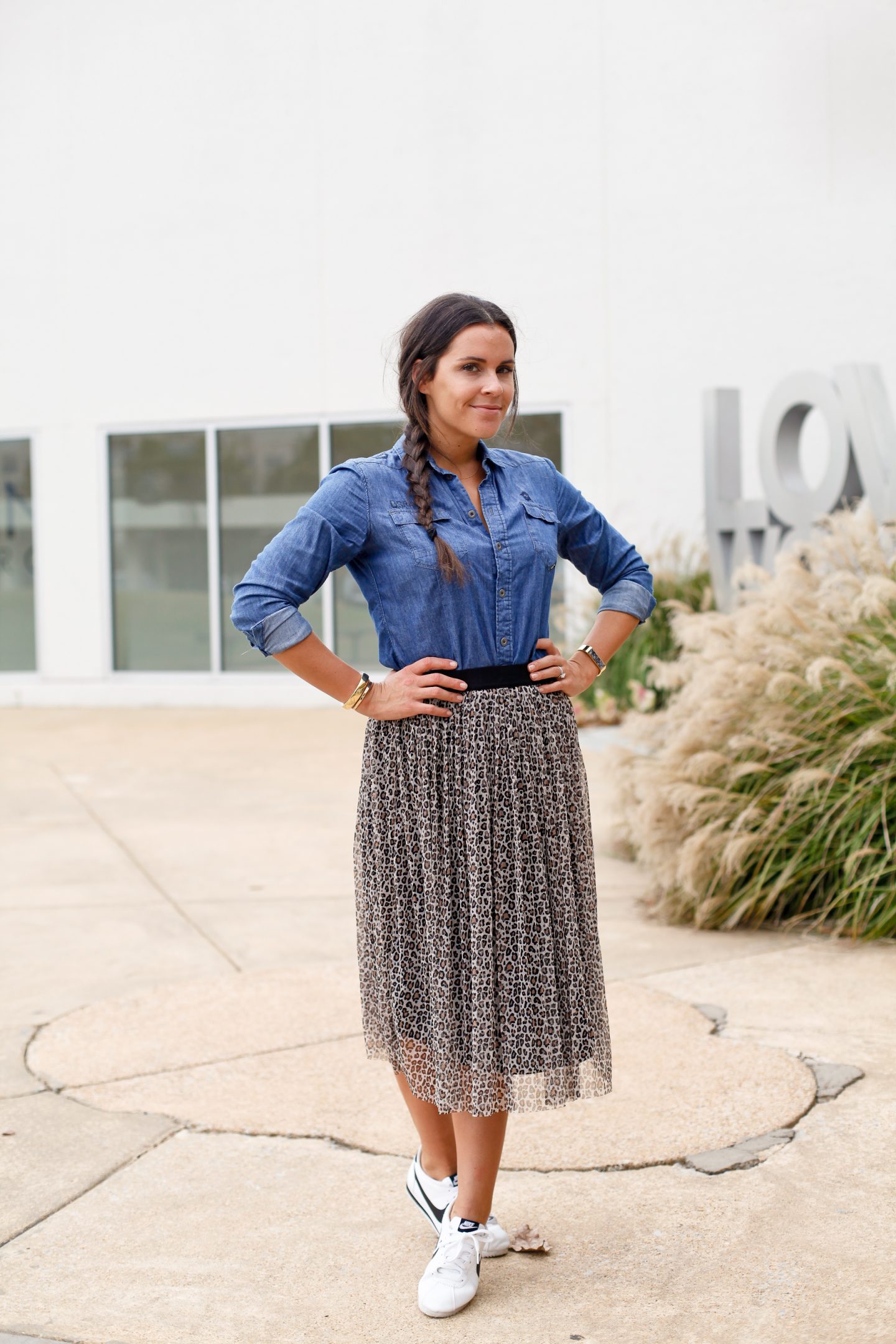 Edgy Glam//
This look is very me. I love adding a classic black leather jacket to any of my feminine outfits. It makes me feel more  comfortable and more myself. Adding the brocade booties was a fun touch, the colors in the boots go with the colors in my dino shirt making them the perfect pairing. I wore this shirt with jeans in this post and I love how playful it makes any outfit.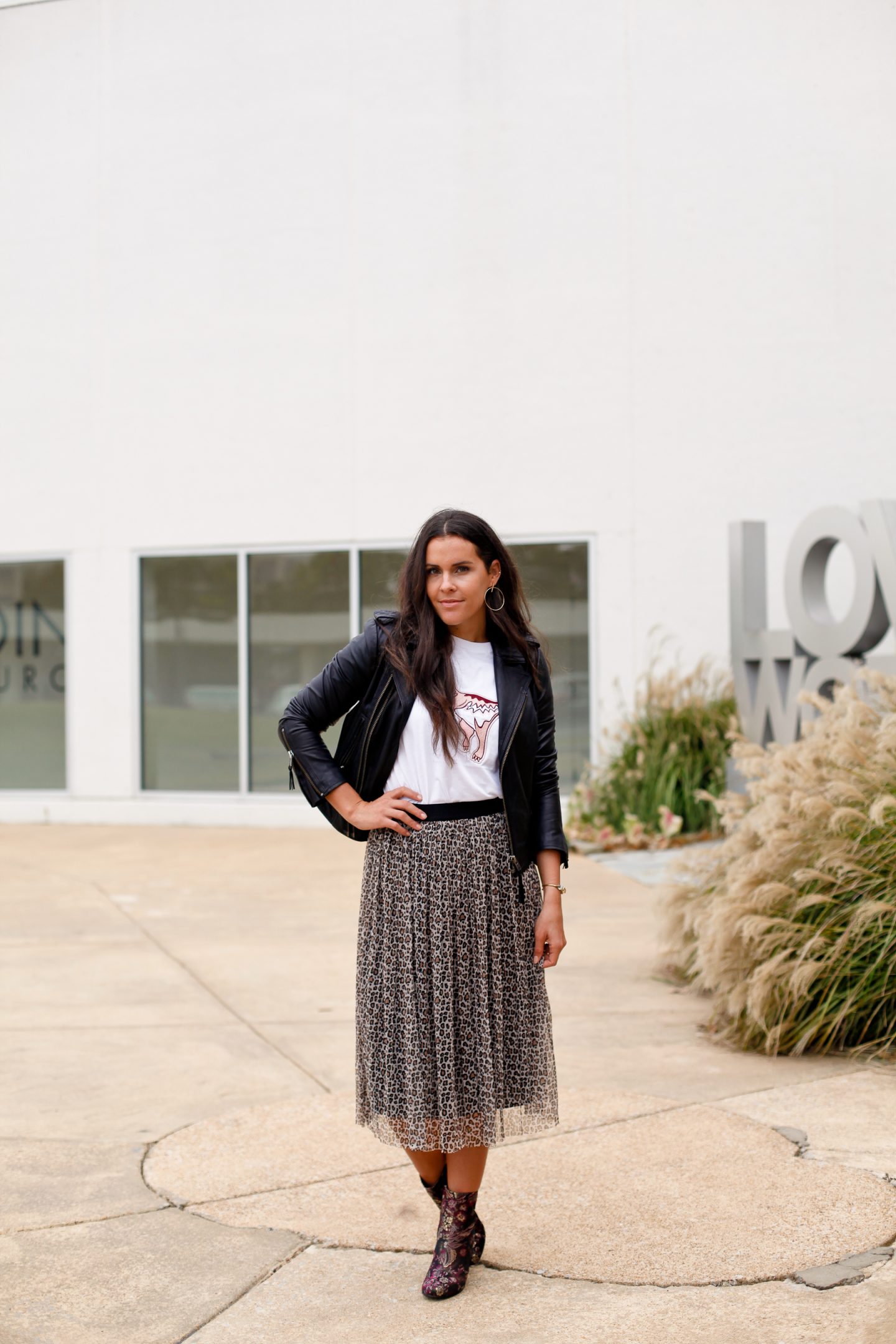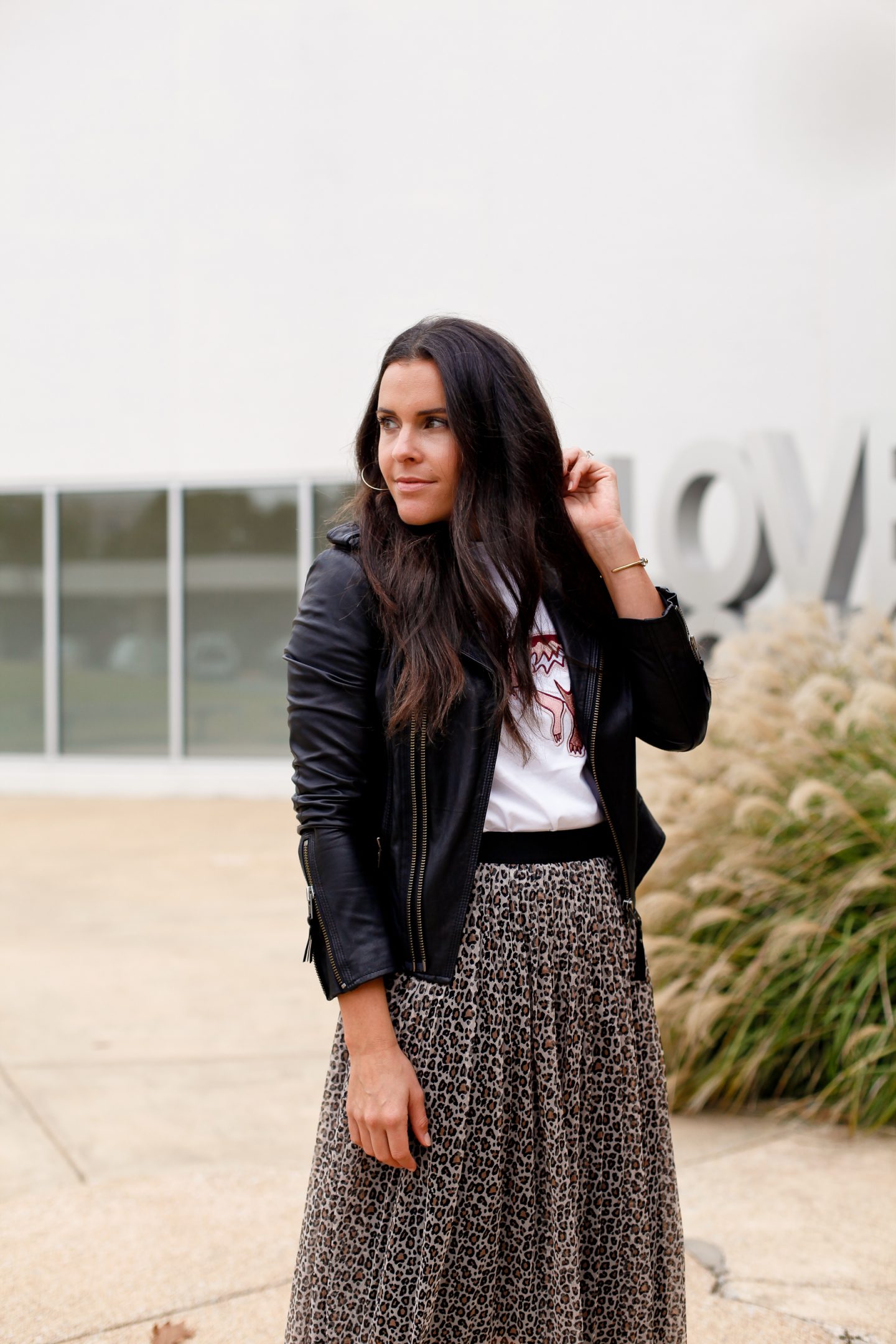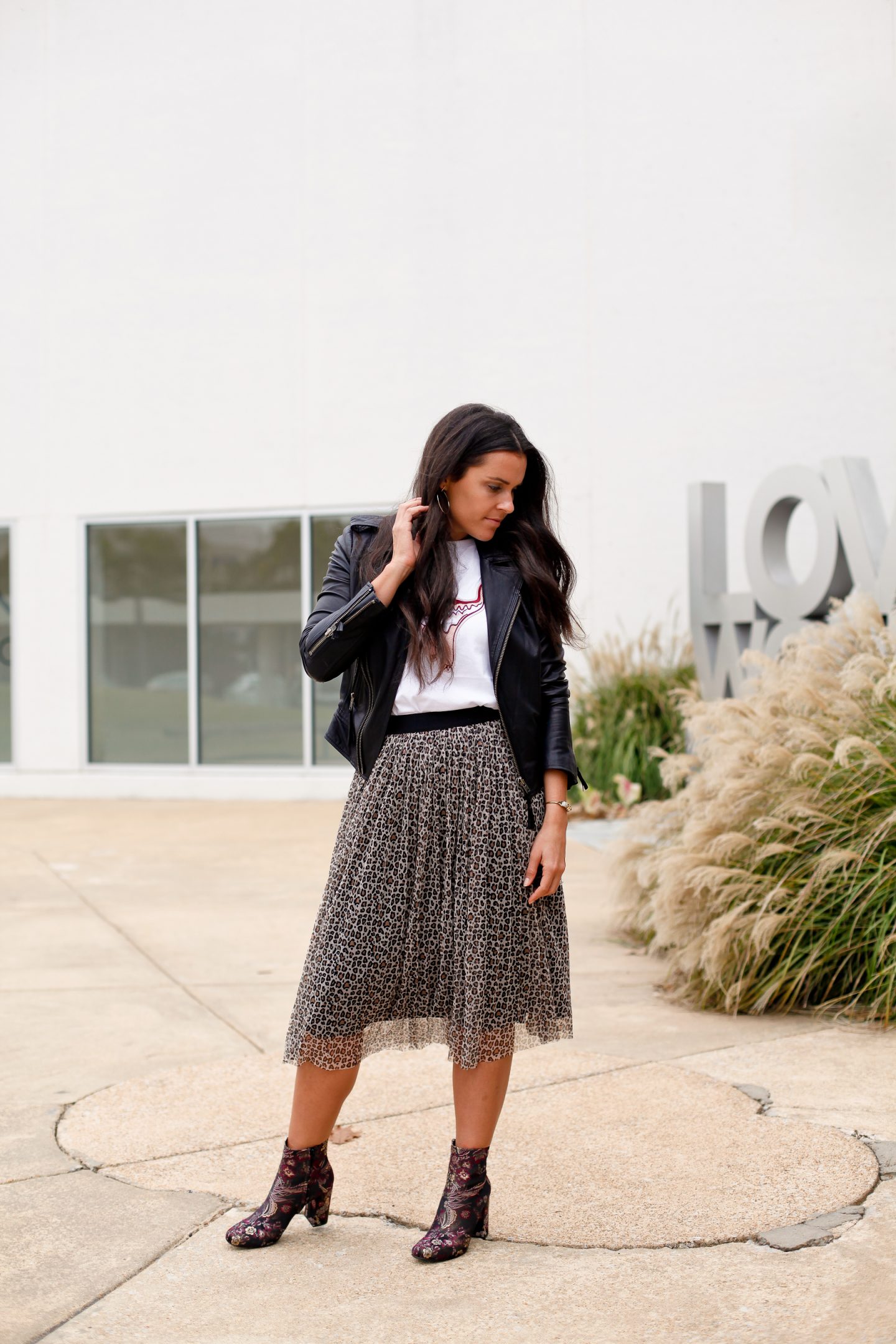 The Breakdown:
Who would have a thought a leopard skirt could be worn in so many different styles. I didn't until I started putting outfits together, along with these three I'm sharing I also wore this skirt to a baby shower! You know I am a fan of mixing high and low fashion price points and these outfits include a wide range of fashion brands. Below are are the details.
The One Piece//
skirt | Target 'Animal Printed Tulle Skirt'
Look 1//
sweater | (similar here)
pumps |Jimmy Choo 'Romy Glitter Pump' (similar for less)
earrings | Bubble Bar 'Isabelline Drop Earrings' (in multicolor)
Look 2//
denim shirt | G-Star Raw (similar here)
sneakers | Nike 'Classic Cortez'
bracelets | J. Crew
Look 3//
t-shirt | Coach 1941 'Embroidered Rexy T-Shirt'
booties | Saint Laurent (similar for less)
leather jacket | Joie 'Ailey Leather Jacket'
earrings | Target
Live votre rêve!