I love gearing up for spring! Warmer weather, brighter clothes, sandals, lighter jackets, fun jewelry, what's not to love. The spring Shopbop sale is in full swing and I put together my favorite items. They are selling out quick so if you see something you like add it to your cart right away! I placed my first order a few days ago and some of those items have already sold out!  After making this collage, I placed another order because there were more things I wanted. I know I won't keep it all but I love an updated wardrobe for a new season.
50 items is a lot but I just couldn't narrow it down. Some of these things I already have and are tried and true. Some I want but have no need for it and others I have ordered and are on the way! There is quite a bit of denim so I gave it it's own category. My go-to brand of jeans has been Frame for years. I I once loved a style so much I bought it in 4 different colors and wore them in almost ever blog post. This pair of Frame denim I have in a lighter wash and the distressing on the bottom is perfect (see my DIY on how to add hem deconstruction to your jeans). As far as new denim for spring, I am obsessing over the two-tone look, I love it so much I added this this white and blue denim and this color-blocked denim. Before our All-Star trip I ordered this pair of two-tone pants and got so many compliments. Unfortunately, those have already sold out or I would have added them to the list! That pair is available here, though! The last pair I want to point out is these white denim joggers. These seem like the perfect pant to wear this spring when you feel like wearing sweatpants but know you shouldn't!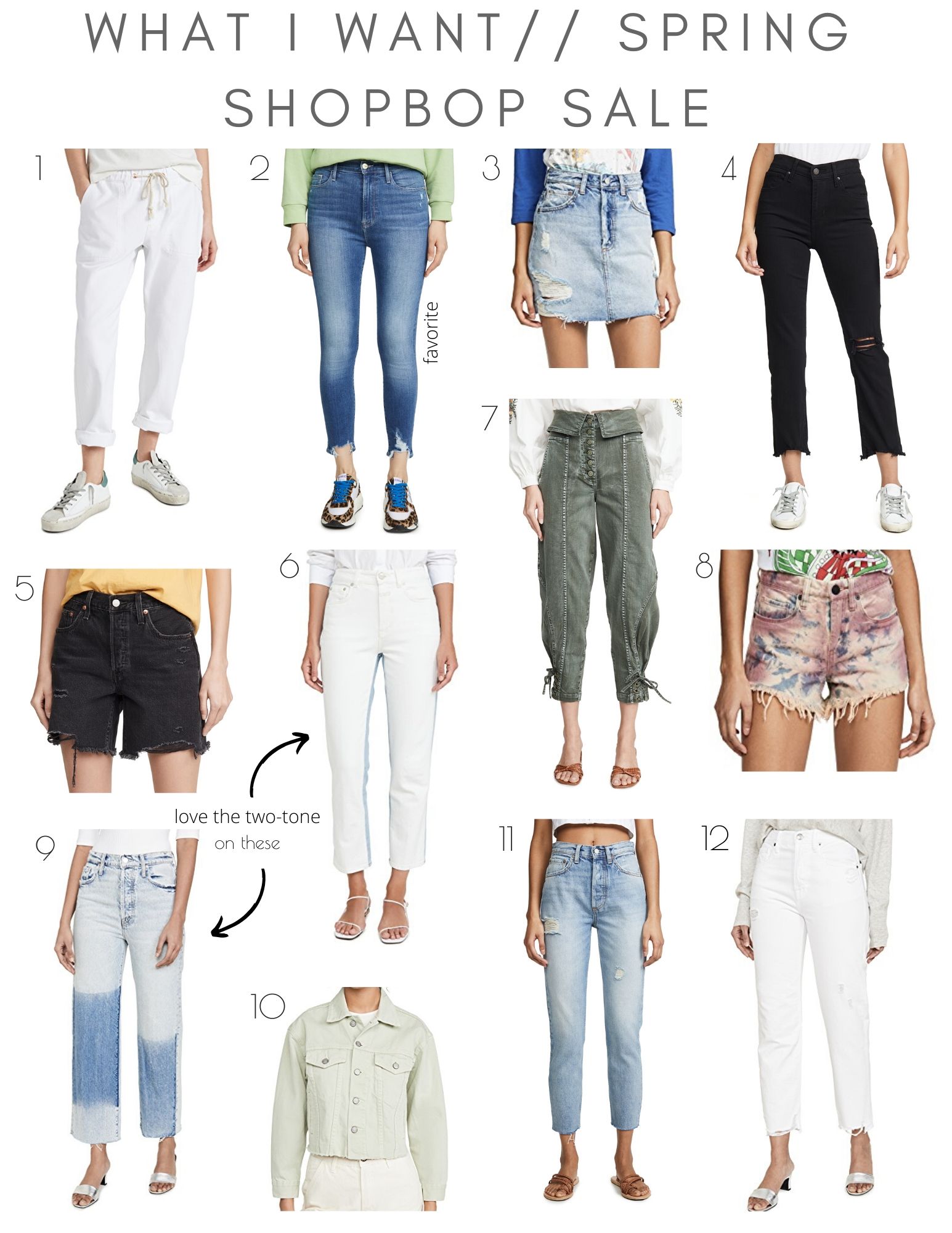 1 | 2 | 3 | 4 | 5 | 6 | 7 | 8 | 9 | 10 | 11 | 12
Next up we have shoes. Originally I was going to mix my shoe choices in with accessories but then I realized I had chosen too many. Of course no one needs all these shoes but when I take a look at all of them I see some trends. My favorite being the croc shoes. The green pair I am swooning over, it comes in black too. This brown croc option is really pretty too, I love that it has a bit of a higher heel and the thickness of the heel will allow you to walk in the grass, perfect for an outdoor wedding or shower. I want to update my black summer sandal and I can't decide between the black croc mule or the black leather thong sandal. I already ordered these sandals and these sandals (second guessing this option right now) and I really hope they are comfortable, I love the jewels on them. They are scheduled to arrive Wednesday so I'll keep you posted! These flip-flops are basic but so amazing. I ordered a pair every  year or so because I wear them so often. I'm not a fan of wearing rubber flip-flops out and about- those are for the pool and beach but make them leather and you can wear them anywhere!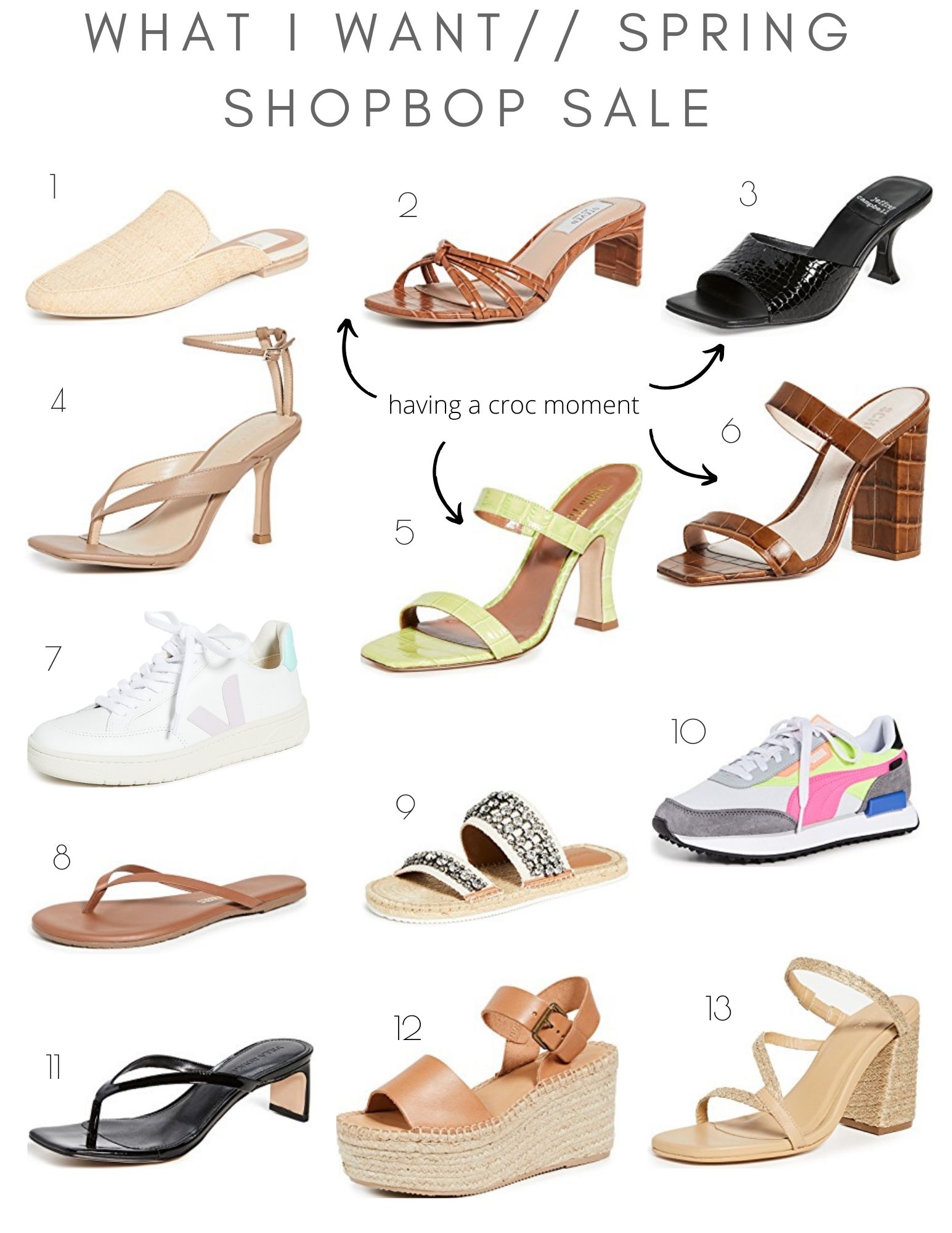 1 | 2 | 3 | 4 | 5 | 6 | 7 | 8 | 9 | 10 | 11 | 12 | 13
Time for jewelry and accessories! I will continue to layer my jewelry, mix silver and gold but now I will add bright colors like this bracelet. The beach bag I bought last month is no longer available but they do have a rose gold version I added that I think would be so fun for the beach and pool. I'm also stocking up on sunglasses, I can't remember the last time I bought new sunglasses and now I can get them on sale! I have these colorful beaded bracelets and they are so easy to slip on and add some color to your outfit but I am really excited for this mama bracelet to arrive on Wednesday. I'm also updating my white crossbody to this pretty white bag. Lastly, I can't forget to mention these earrings. You can loop the little circle at the end of the chain onto the hoop for a different style which is so neat.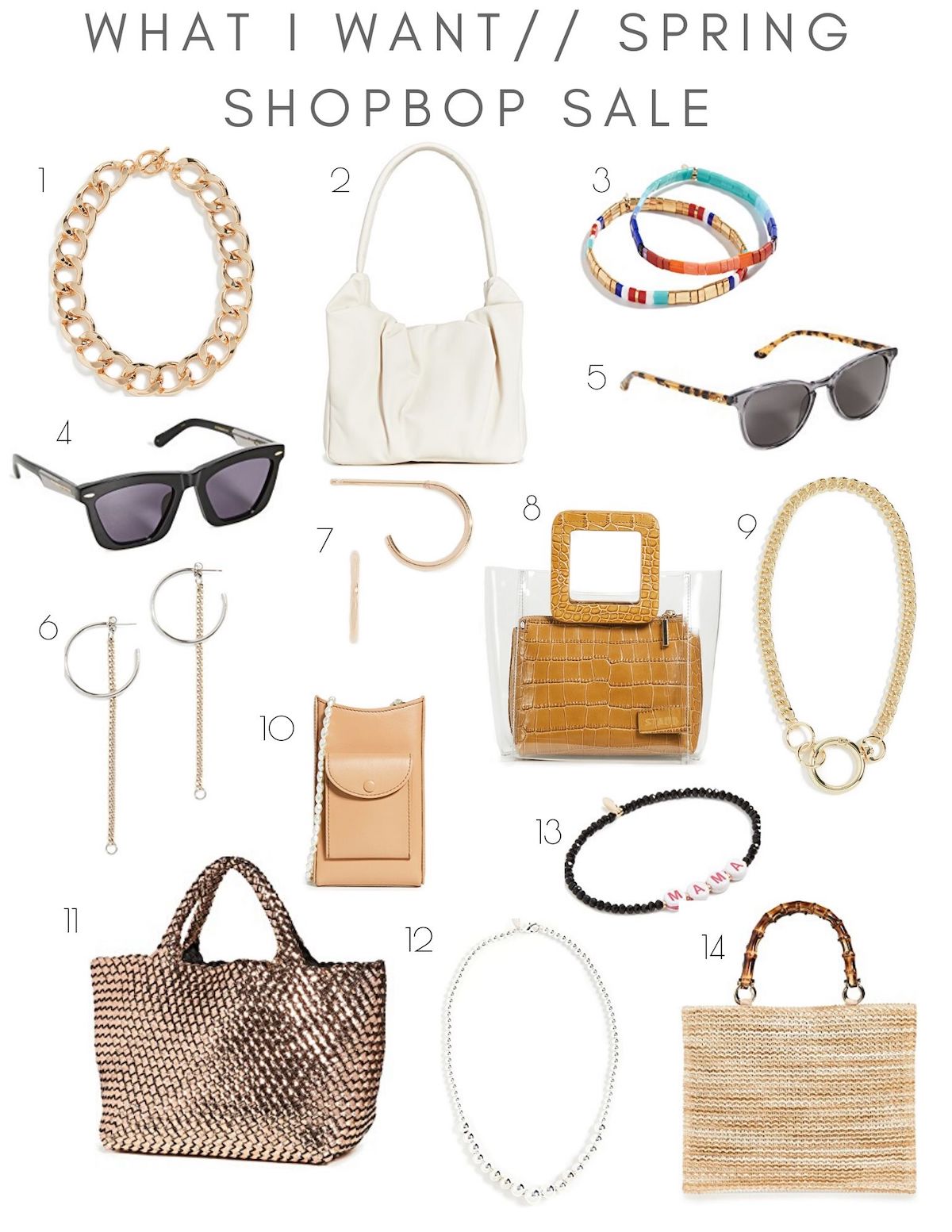 1 | 2 | 3 | 4 | 5 | 6 | 7 | 8 | 9 | 10 | 11 | 12 | 13 | 14
Now the clothes. Putting these collages together and writing this blog post took me much longer than I expected so I apologize for delivering my sale items so sporadically. I found the cutest little white dress that would be perfect for any brides bridal shower. There is also a stunning yellow dress that would be perfect for a wedding guest, this dress could work for an outdoor wedding or an indoor wedding. I ordered these tie-dye sweat pants and the matching sweatshirt and I was so bummed that the sweatshirt has already sold out.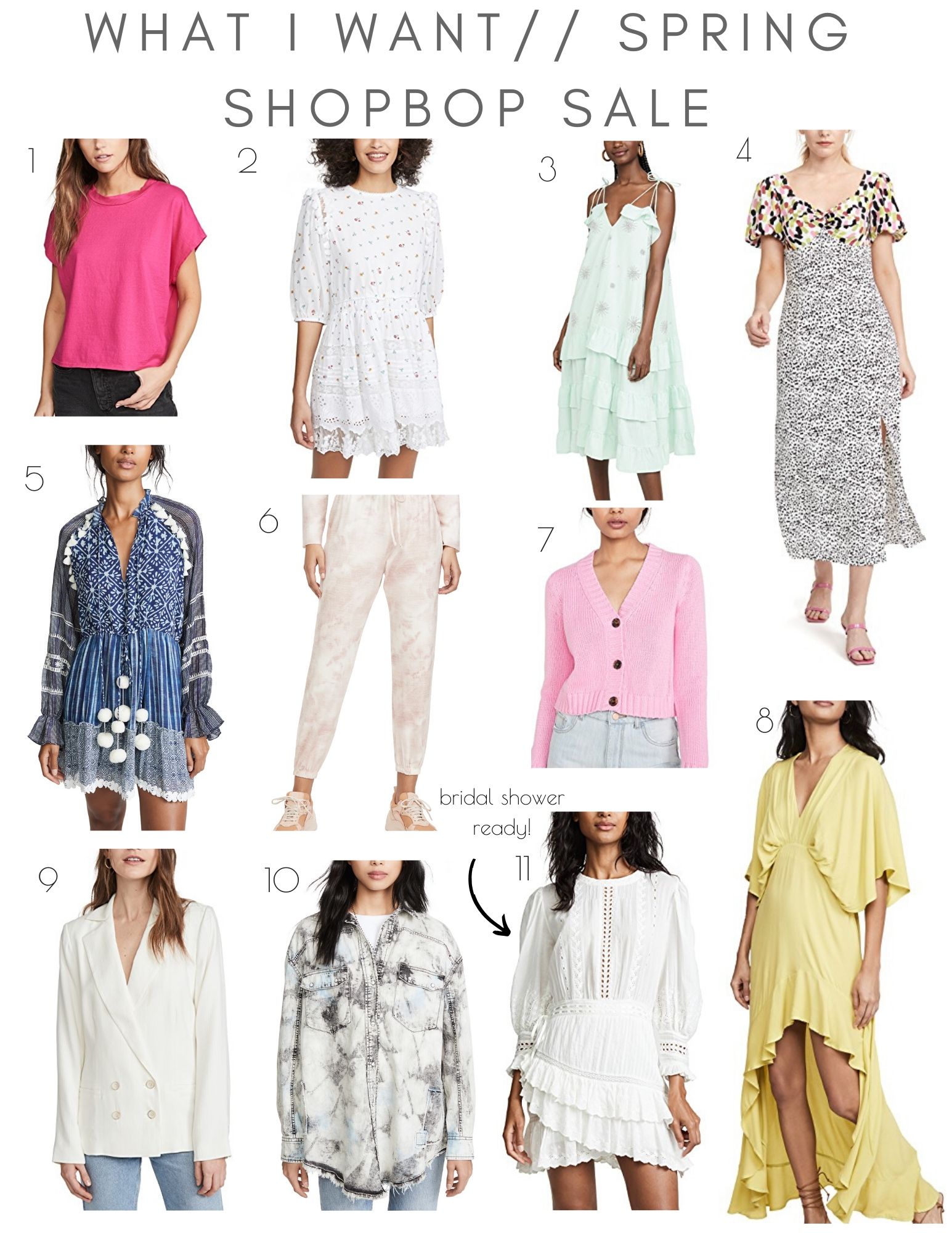 1 | 2 | 3 | 4 | 5 | 6 | 7 | 8 | 9 | 10 | 11
Live votre rêve!