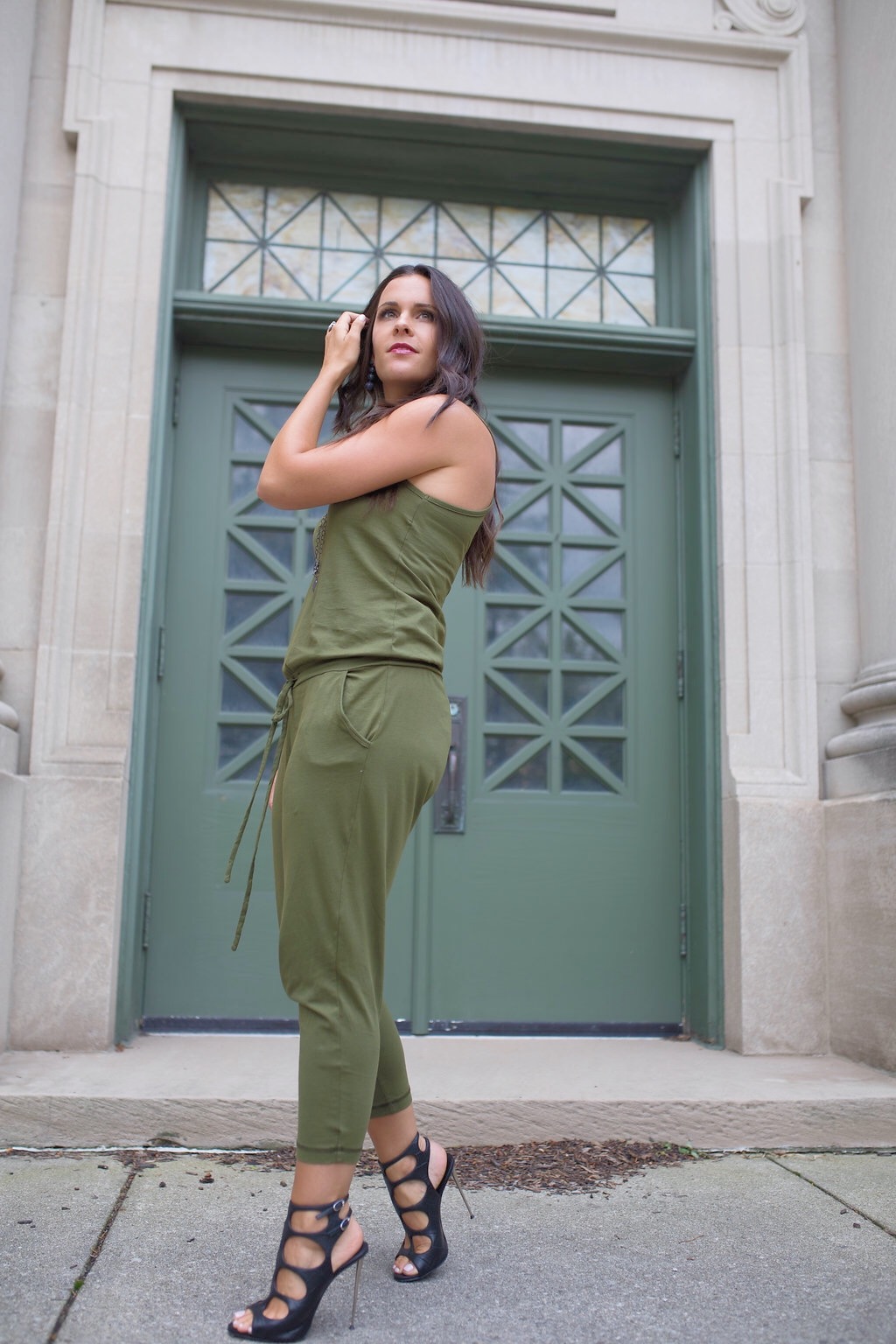 As you all know, I recently entered the next decade of my life, my 30's. I feel more grown up than ever before and it feels like the right time to reevaluate my wardrobe including all of my clothes, shoes and accessories. I am a jewelry lover of all sorts. Some days I like to layer multiple dainty necklaces, wear large statement earrings or throw on mulitple chunky rings. While I was looking at my jewelry collection I noticed a lot of it was costume jewelry from my college days. To be honest, most of it had started to change color and tarnish. I have decided to do a major jewelry edit and start focusing on buying a few investment pieces (simple diamond studs, classic gold hoops) and building a jewelry wardrobe that's appropriate for me.
I am a jumpsuit girl. I love how easy they are to wear (no need to think of what matches a top or bottom) and I can easiyly run around with my boys in them. When I bought this jumpsuit I knew I wanted to dress it up. I actually have it in red from a few years ago and always wear it with flats. Although the jumpsuit is made of jersey knit and very casual I was determined to dress it up! I came across this jewelry store in the Short North called Star Jewelers On High. At first I was a bit intimidated because as beautiful as the jewelry was, it seemed to all be fine jewelry that was way out of my budget. I was very wrong. I met the owners of the store and they showed me around. I got to see their many one of a kind pieces and a variety of affordable jewelry that would be a great addition to my collection.
While I was walking around Star Jewelers I had this green jumpsuit in mind and was wondering which pieces would dress my look up. I saw this beautiful blue sapphire ring that complimented my wedding ring so I started there. I am never one to be too matchy matchy but I just fell in love with these blue sapphire stones. The earrings are made up of almost 18 carats of blue sapphires and oxidized sterling silver for the dark and edgy finish. The necklace is also made up of blue sapphires and oxidized sterling silver. The chain and pendant are sold separately which I love, customers can customize to their style. Since the pendant on the necklace is far from the earrings it was ok to wear them together. I would not have worn a shorter necklace that matched these large statement earrings.
Wearing nice jewelry with a little sparkle or a large statement piece is the perfect way to dress up a casual jumpsuit or outfit of anykind. Don't forget to add a bold lip and the perfect pair of heels!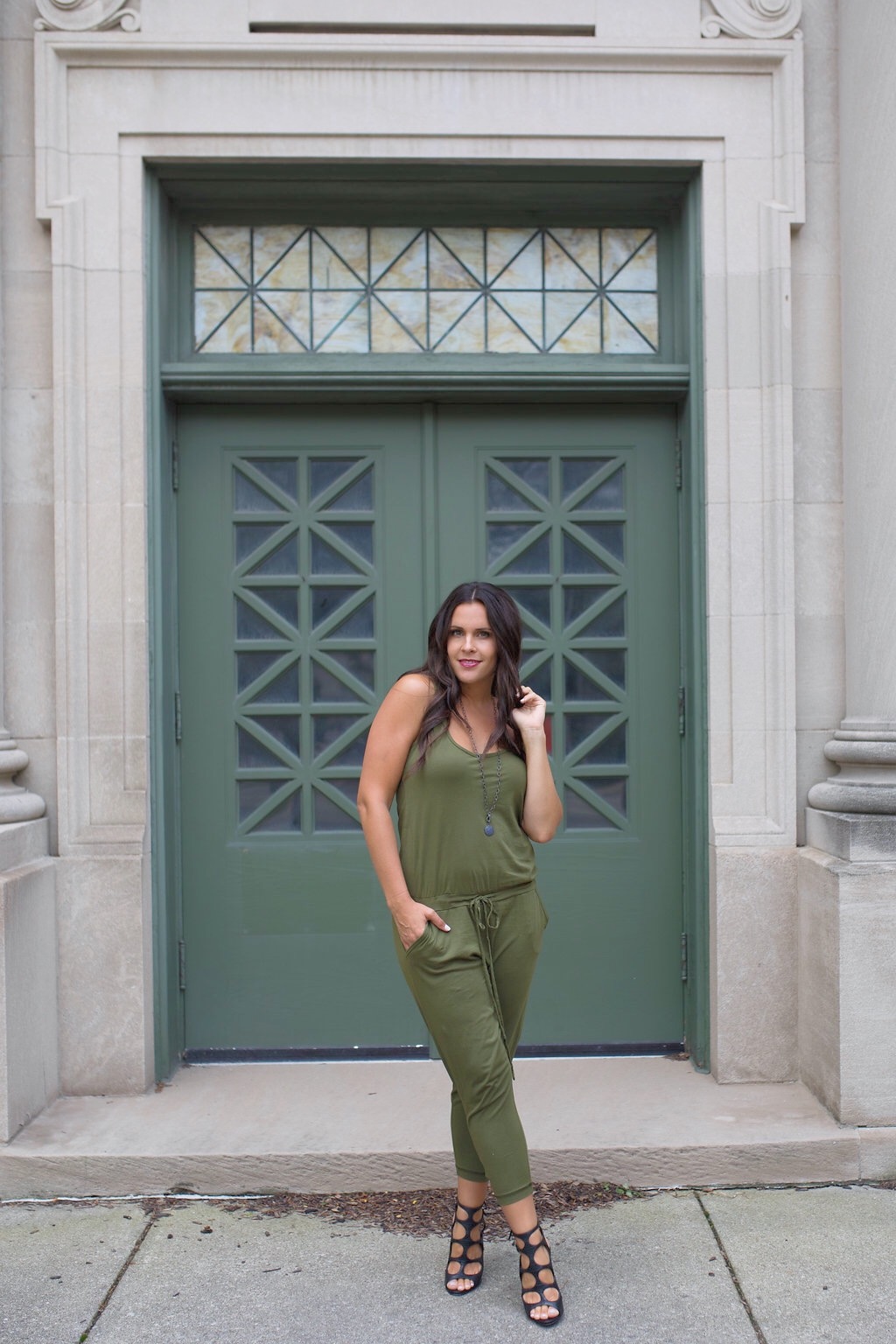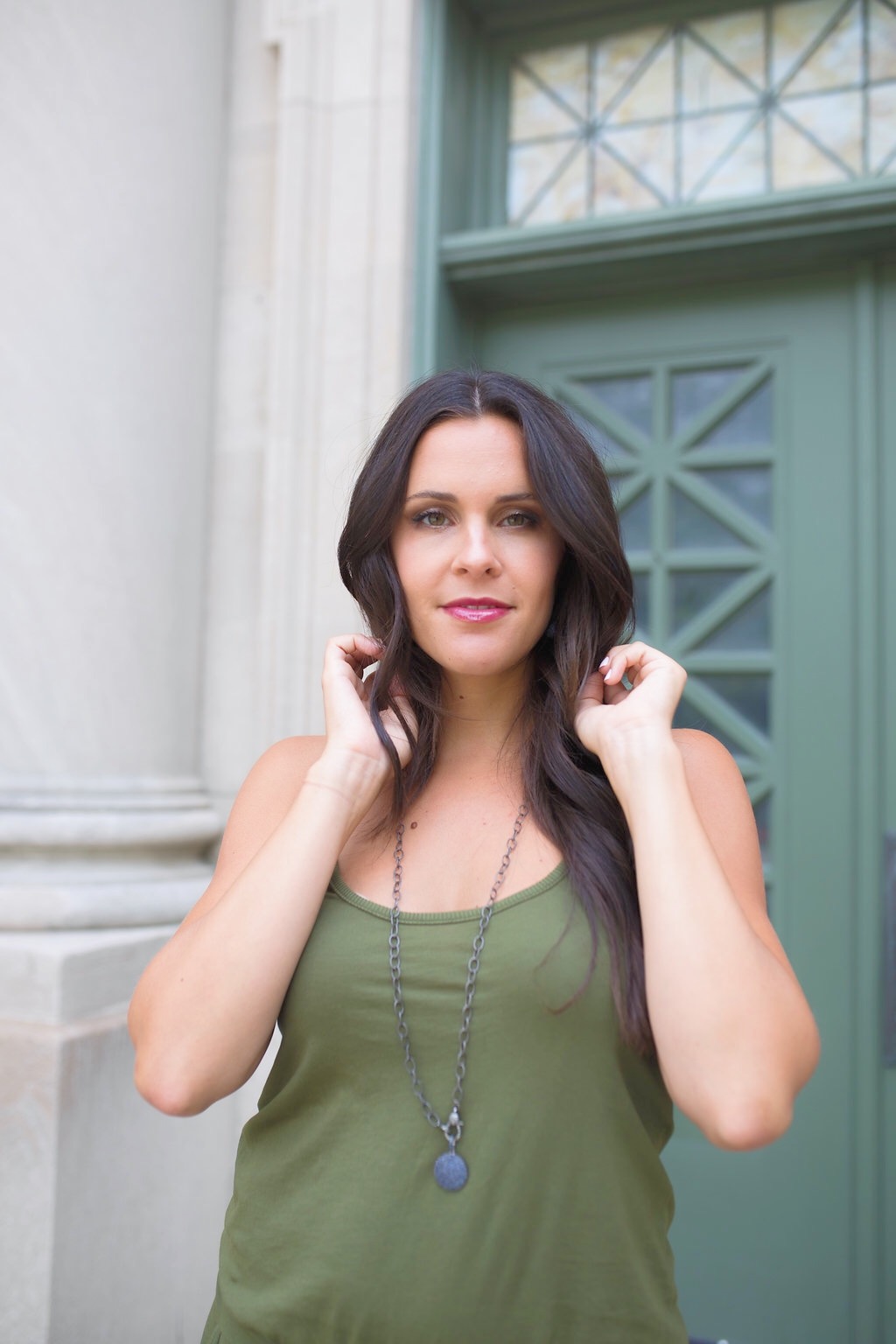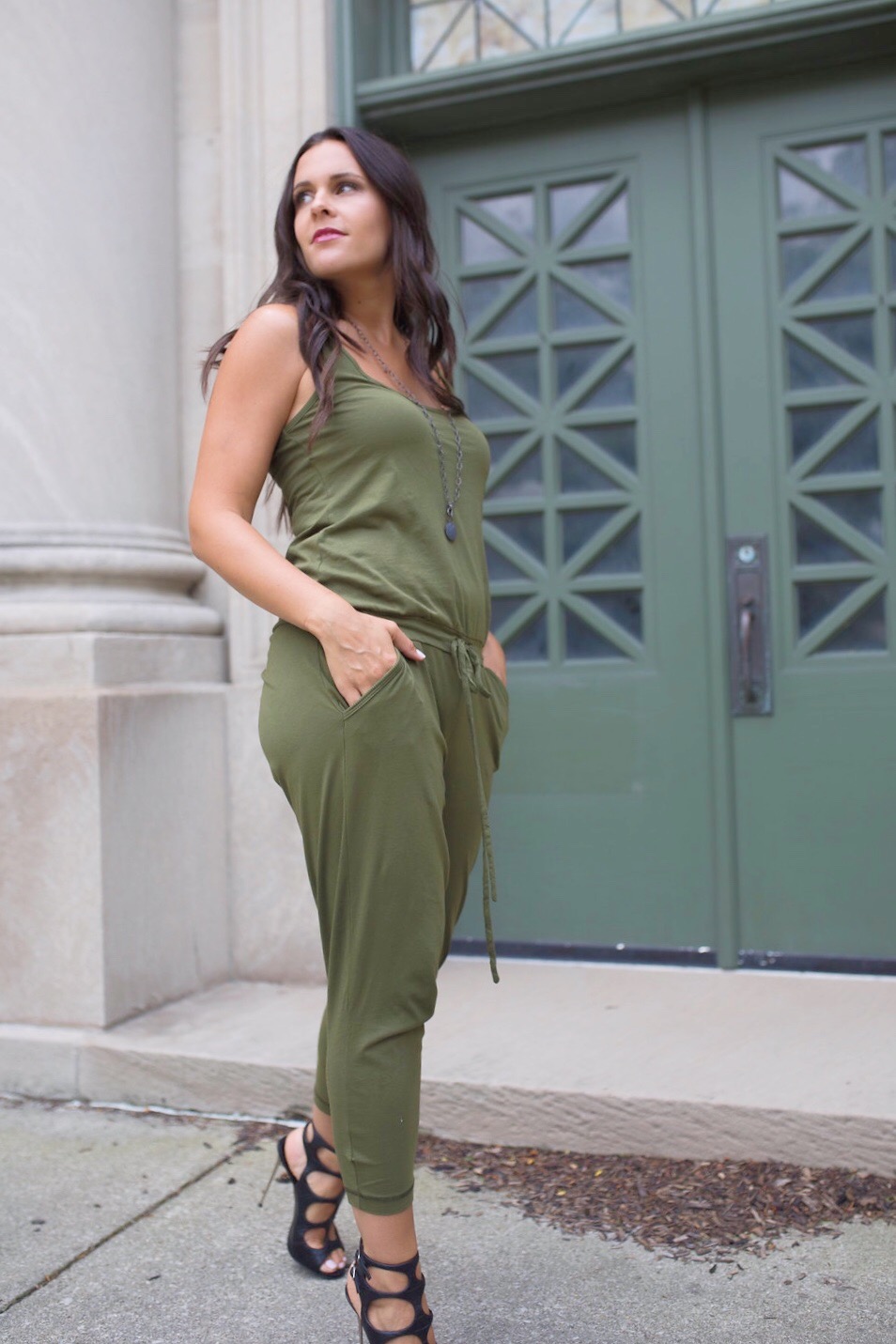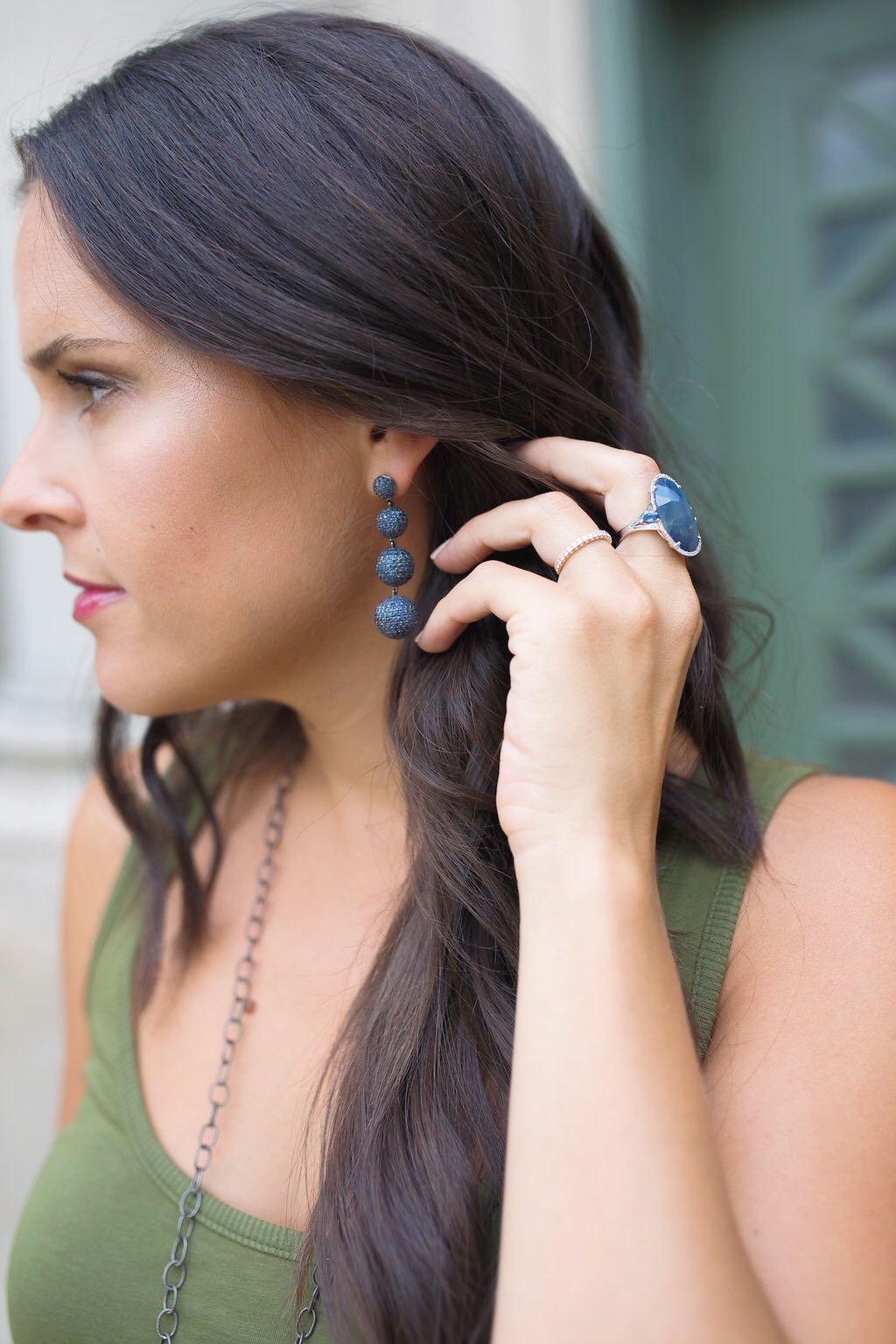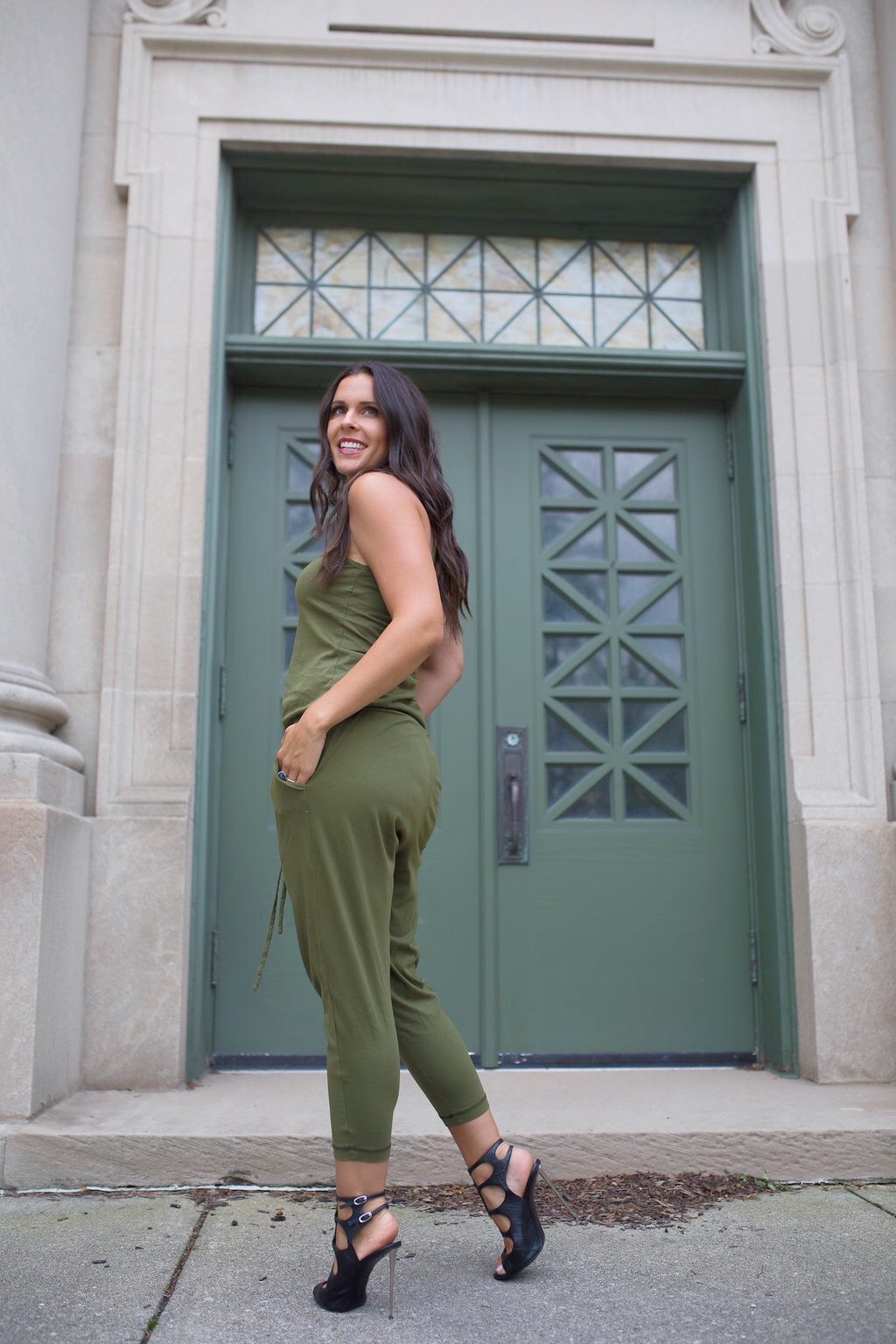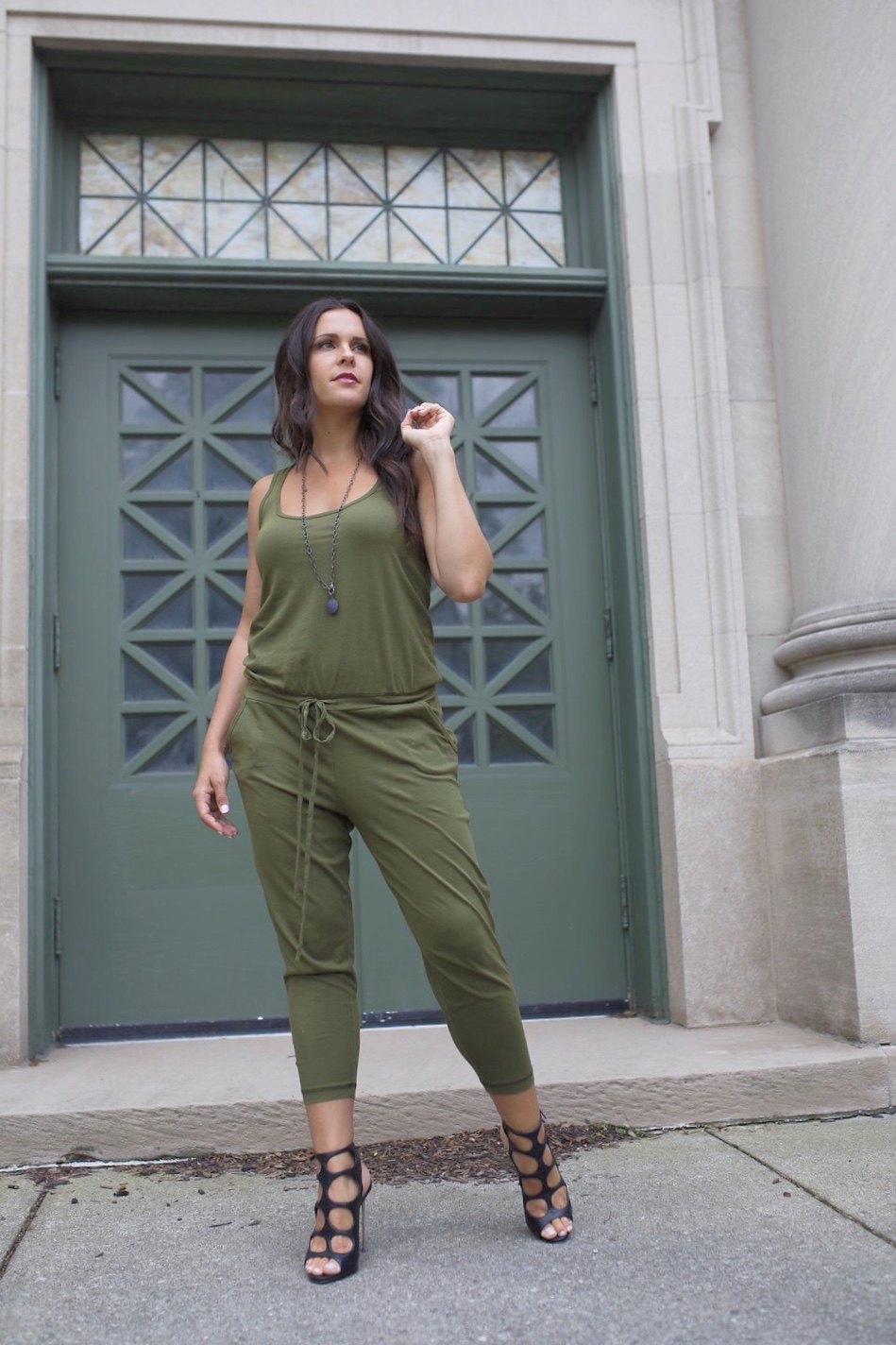 With all this talk about blue sapphires Star Jewelers will actually be hosting a Sapphire Showcase event on Thursday, September 13th from 11am to 6pm. There are so many shades of sapphires including green, yellow, orange, pink, purple, of course blue and many more. There will be a colored gemstone dealer who's an expert in the field and will be able to answer any of your questions. For those wanting to learn more or to even make a custom ring this is the perfect event for you! Or to just see pretty jewels 🙂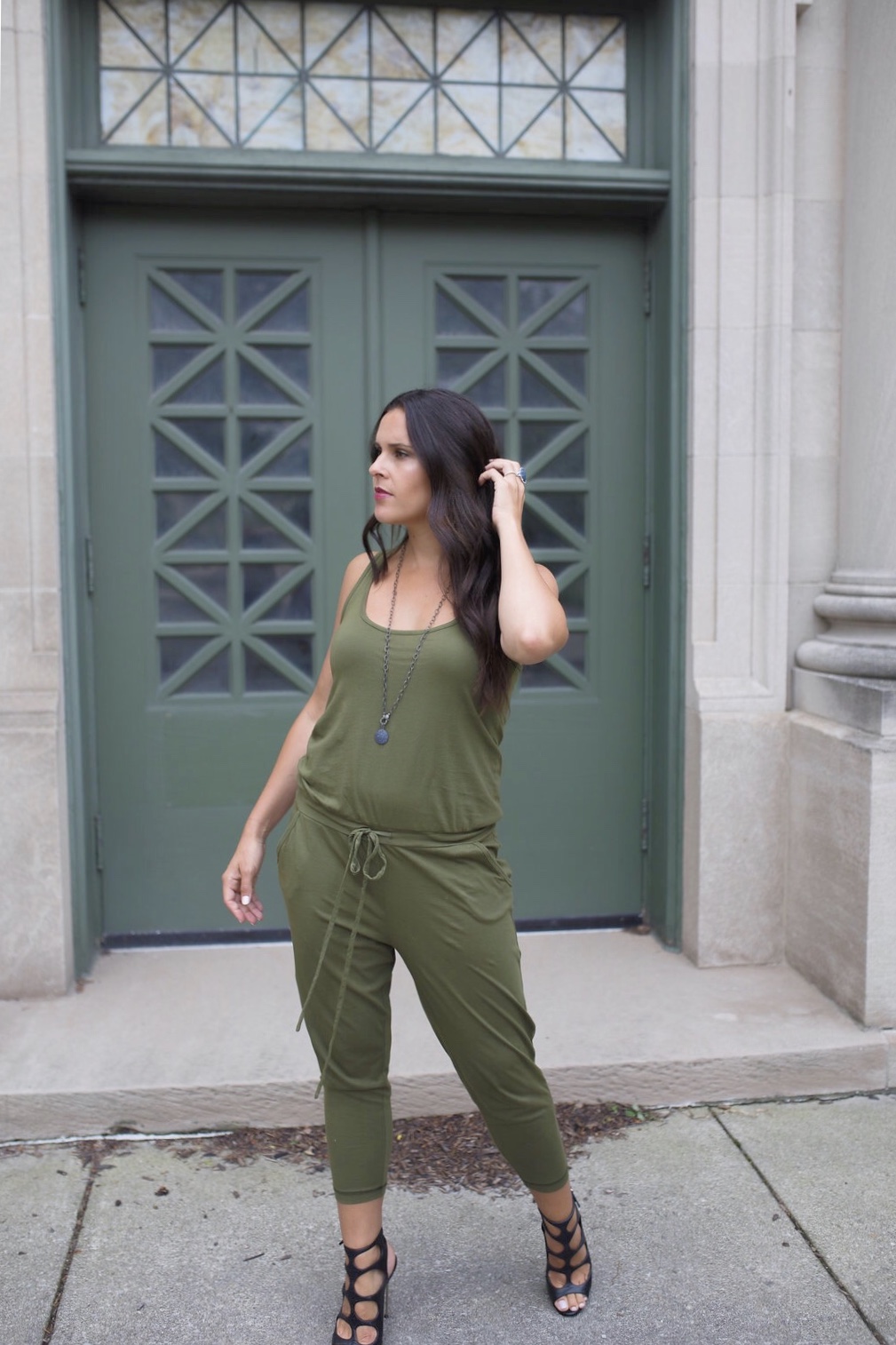 The Breakdown:
I knew I wanted to dress this casual jumpsuit up. I have been dressing a little too casual these days and I felt the need to put on some heels and feel a little extra. My jewelry from Star Jewelers really helped transform this outfit. I love how the navy jewels and army green compliment each other and the black heels made me feel confident!
jumpsuit | Bobi 'Supreme Jersey Jumpsuit' in Cargo (in gray)
heels | Giuseppe Zanotti (similar)
ring | Carat Blue Sapphire and White Gold Ring from Star Jewelers
necklace chain | Oxidezed Sterling Silver Chain Link with Champagne Diamond Lobster Claw Clasp from Star Jewelers
earrings | Blue Sapphire Disco Ball Drops from Star Jewelers
Live votre rêve!
Thank you Star Jewelers for sponsoring this post.