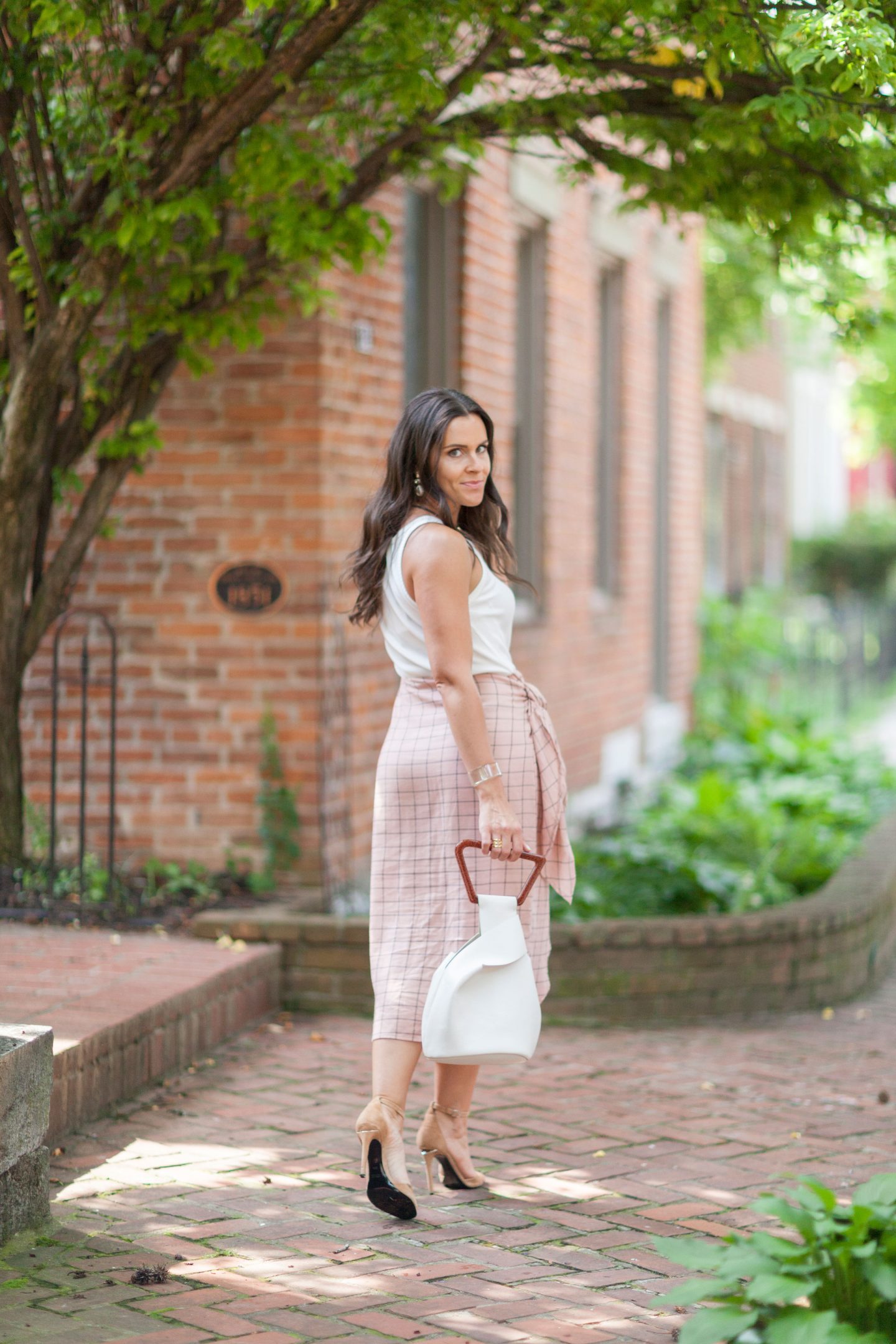 There has been another step to being traded and that is house hunting! If you missed Part 1 of this series where I discussed the emotional aspect of being traded and shared my personal feelings, you can read that here. My emotions about the trade have settled down and I have mentally grasped the fact I will be moving from Memphis. Now I have that anxious feeling of finding a house that I can turn into our home.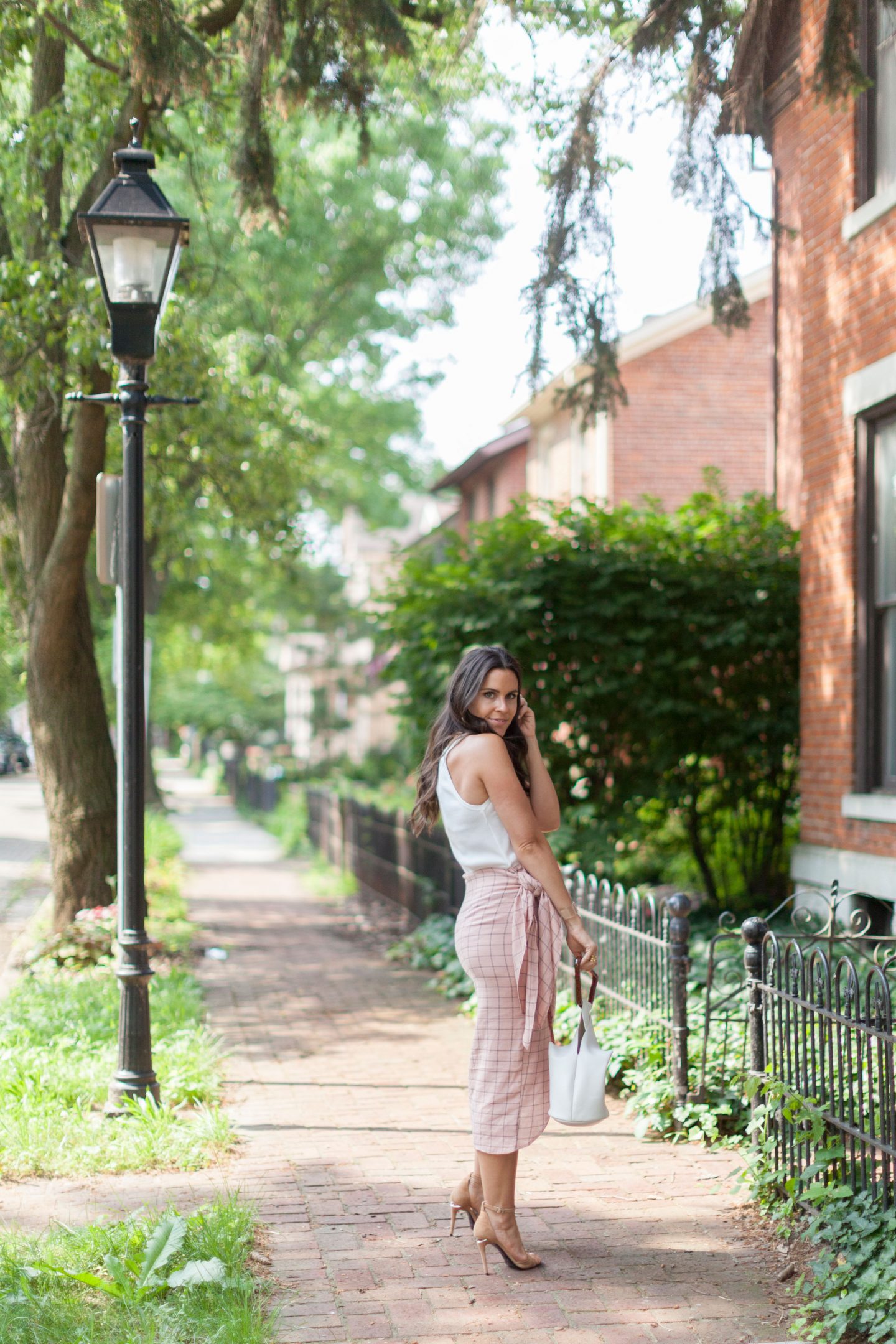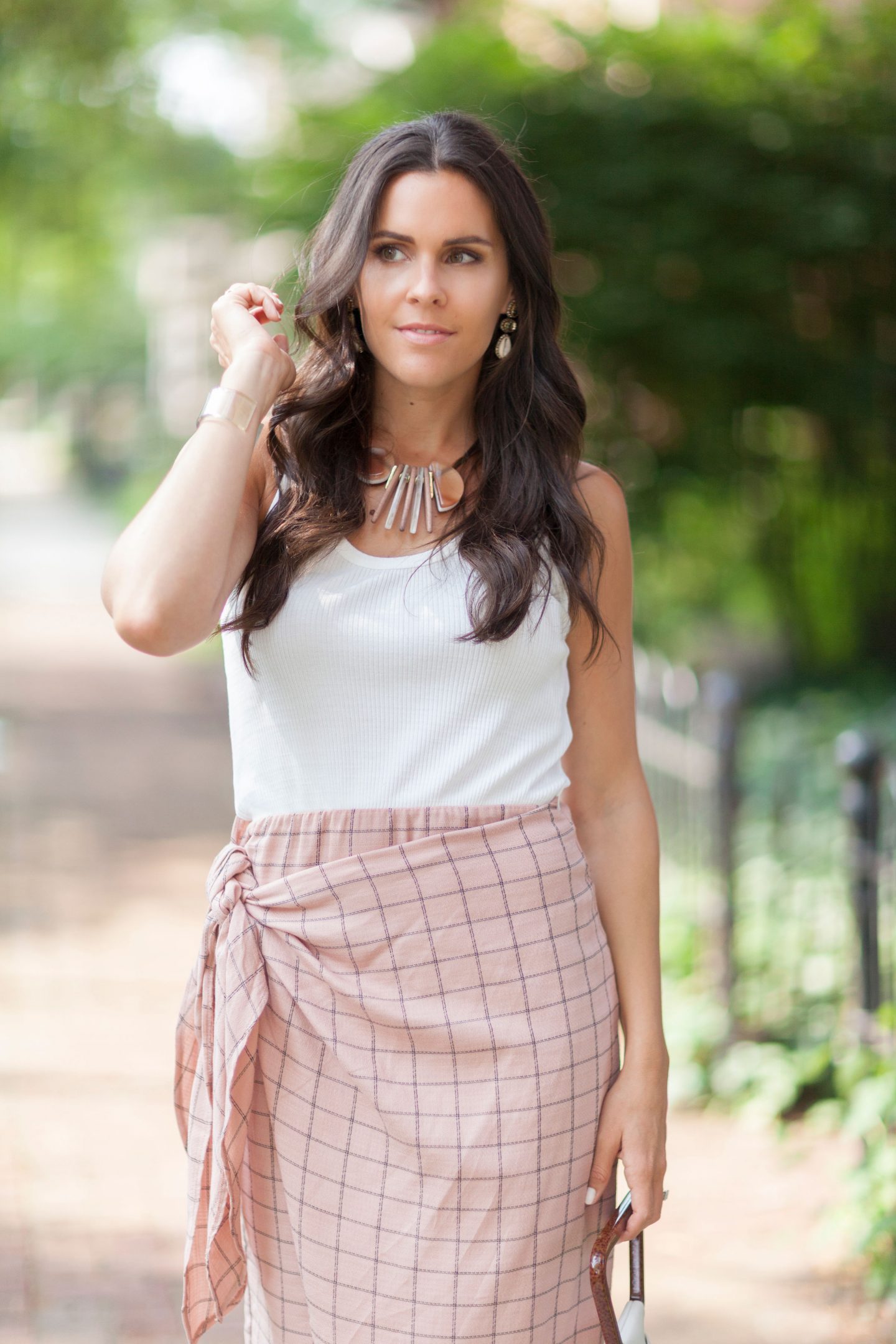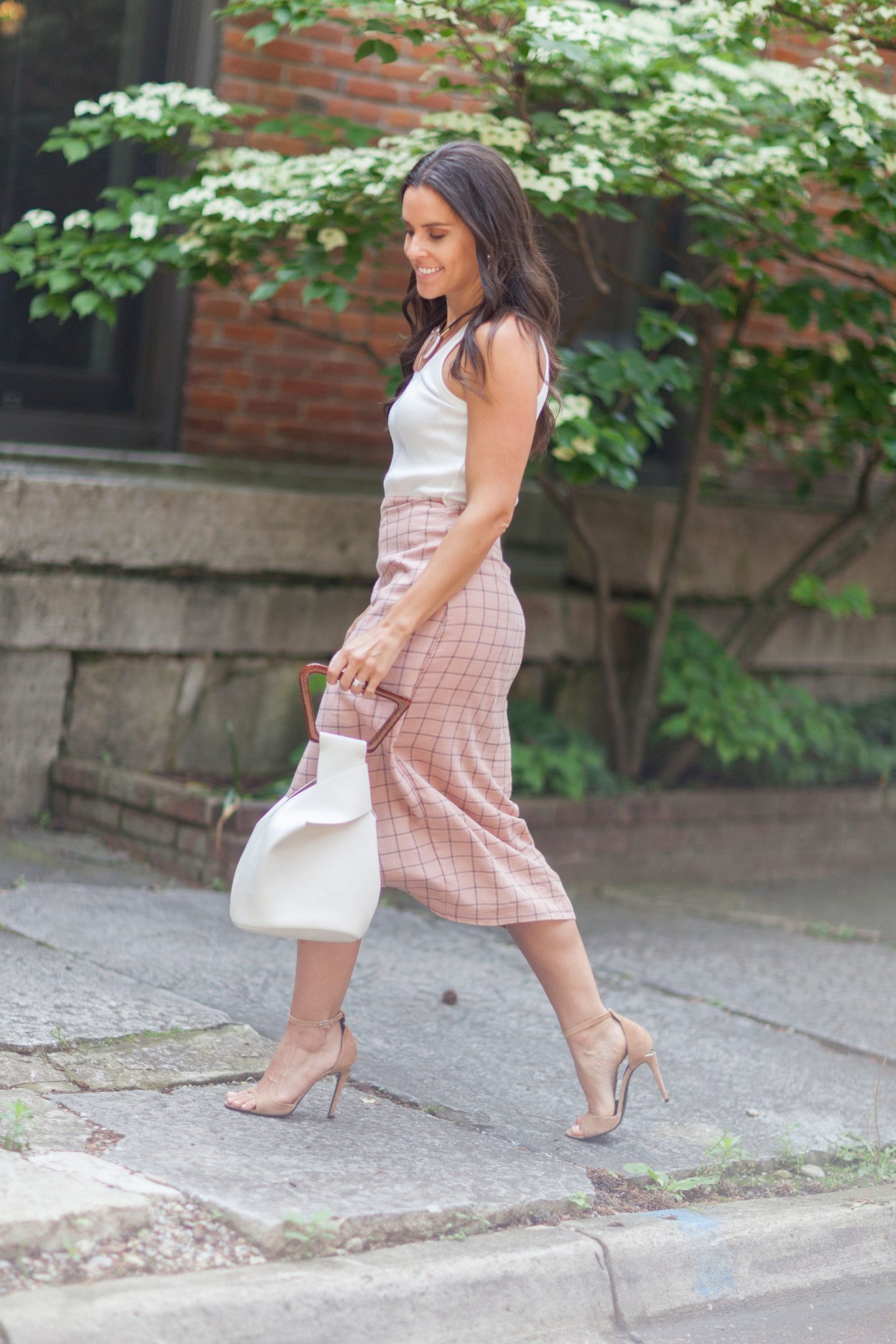 Last week I was in Salt Lake City and I really enjoyed myself.  I was there to get a feel for my new town and to find a house for us to live in! I know this isn't our permanent house but as long as I am living in Utah (or anywhere for that matter) I want to feel comfortable in the house and I want it to feel like a home. I want a great neighborhood, friendly and kind neighbors, Target, a grocery store and a Homegoods/Marshalls not too far away and a few more things on my list. I'm trying not to be too picky but our home in Memphis was just perfect. When I say I want to pick up the whole neighborhood and move it, I'm not kidding.
There are about 3 different neighborhoods we are hoping to find a house in. We did find a few houses that we really like and could work for us but we aren't 100% sold. We want to see if anything else pops up. When I am looking at houses I am always thinking of the kids and our dog. If there are too many stairs or steps in the house or if there isn't much grass in the backyard then it is not a house for us. Finding a good yard as been more challenging than I thought. Since most of the houses are in the mountains, the yards have retaining walls and are staggered which isn't ideal for a dog to run and play or young kids for that matter.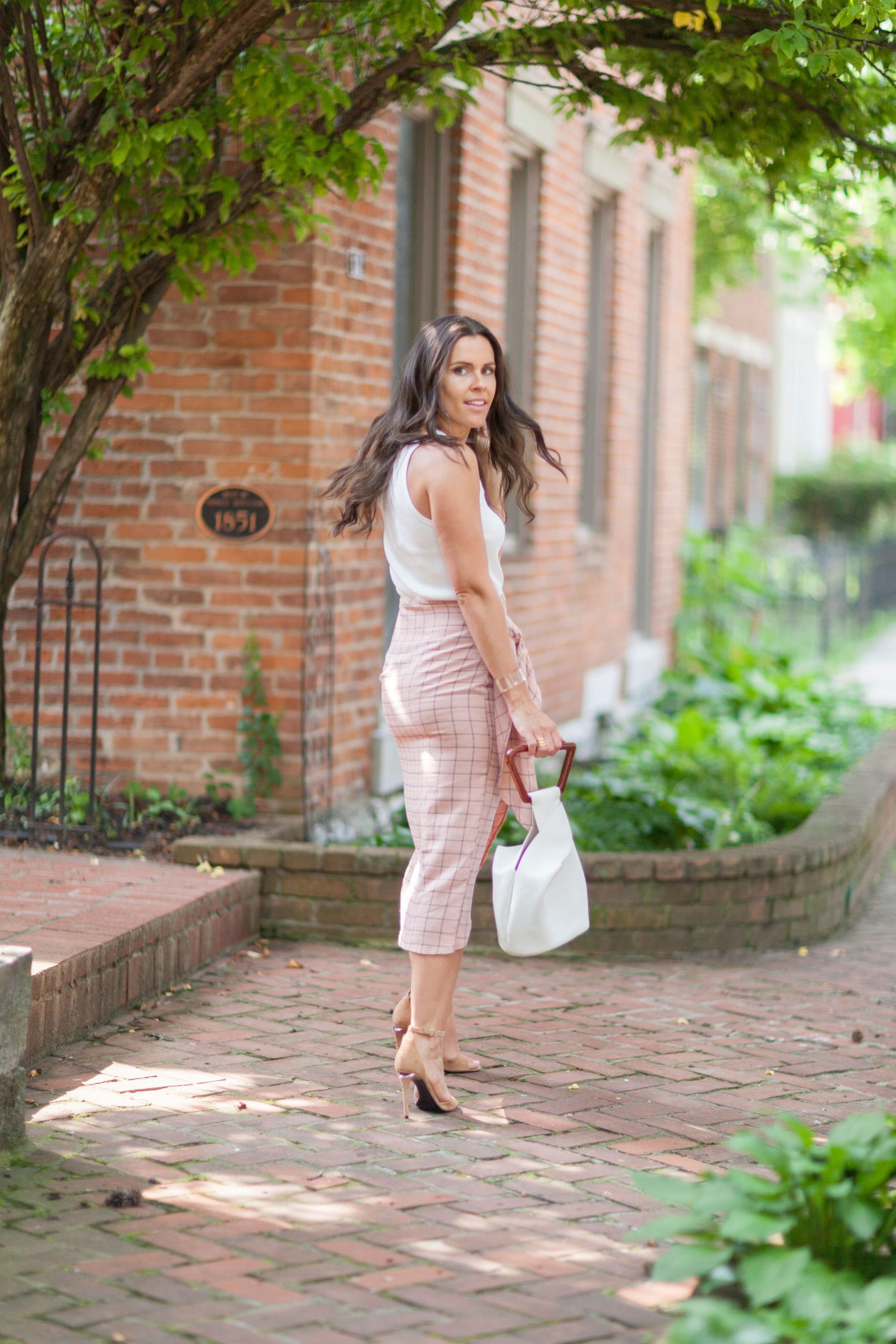 Something new I learned about Salt Lake City is that the air quality can be poor. Mainly in the winter (January to be exact) when there are no storms to move the polluted air out and it settles in the valley between the mountains. A lot of people think dry dessert when they think of Utah and I always thought mountains. I'm not sure if I thought about dry or humid air and I definitely didn't think about the air quality. I often think of LA with poor air quality and how you can see the smog when you fly into LAX. I'll have to see if my throat and chest feel different during these times.
I'll be back to discuss the actual moving process once we do find a house. Hope we find something soon!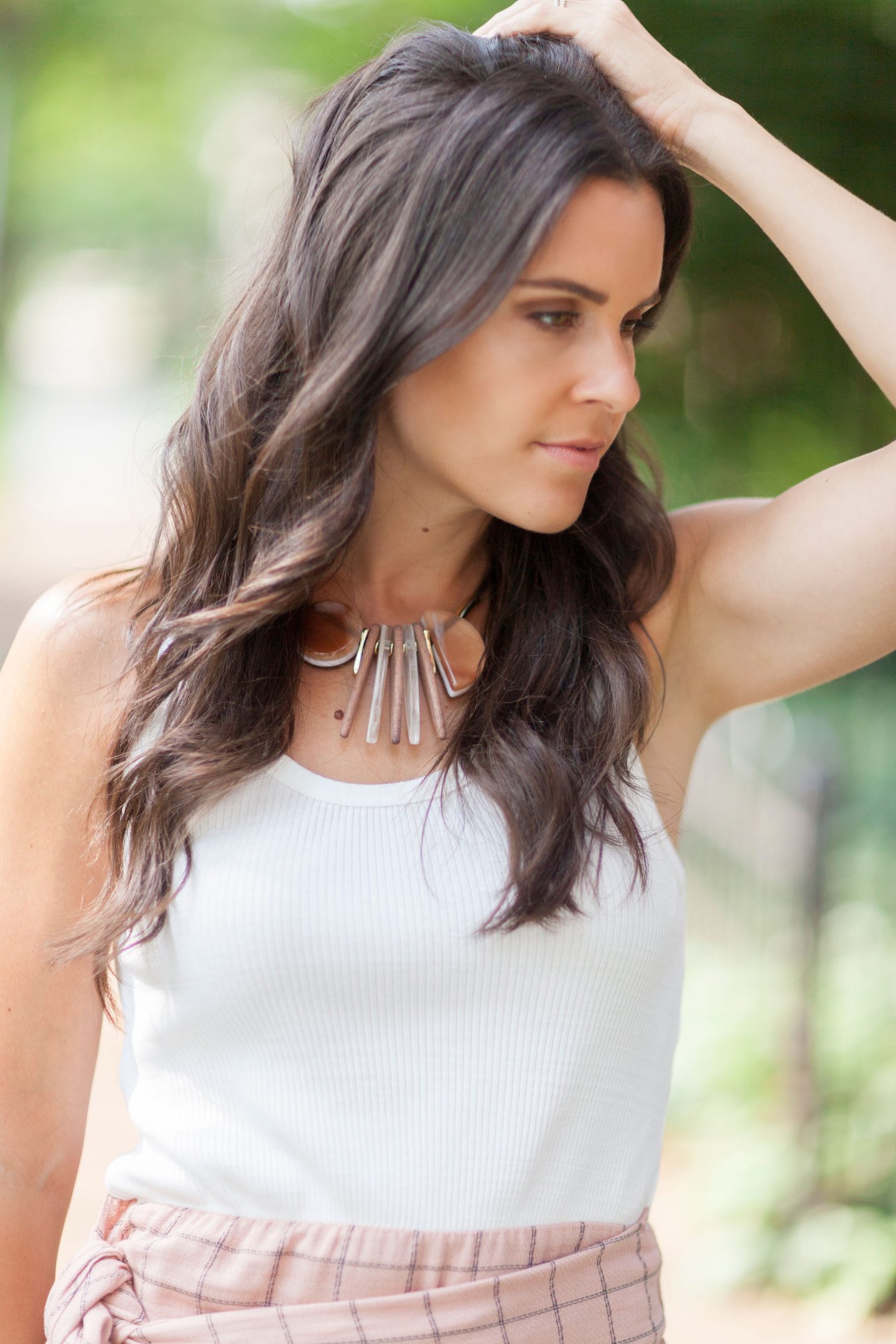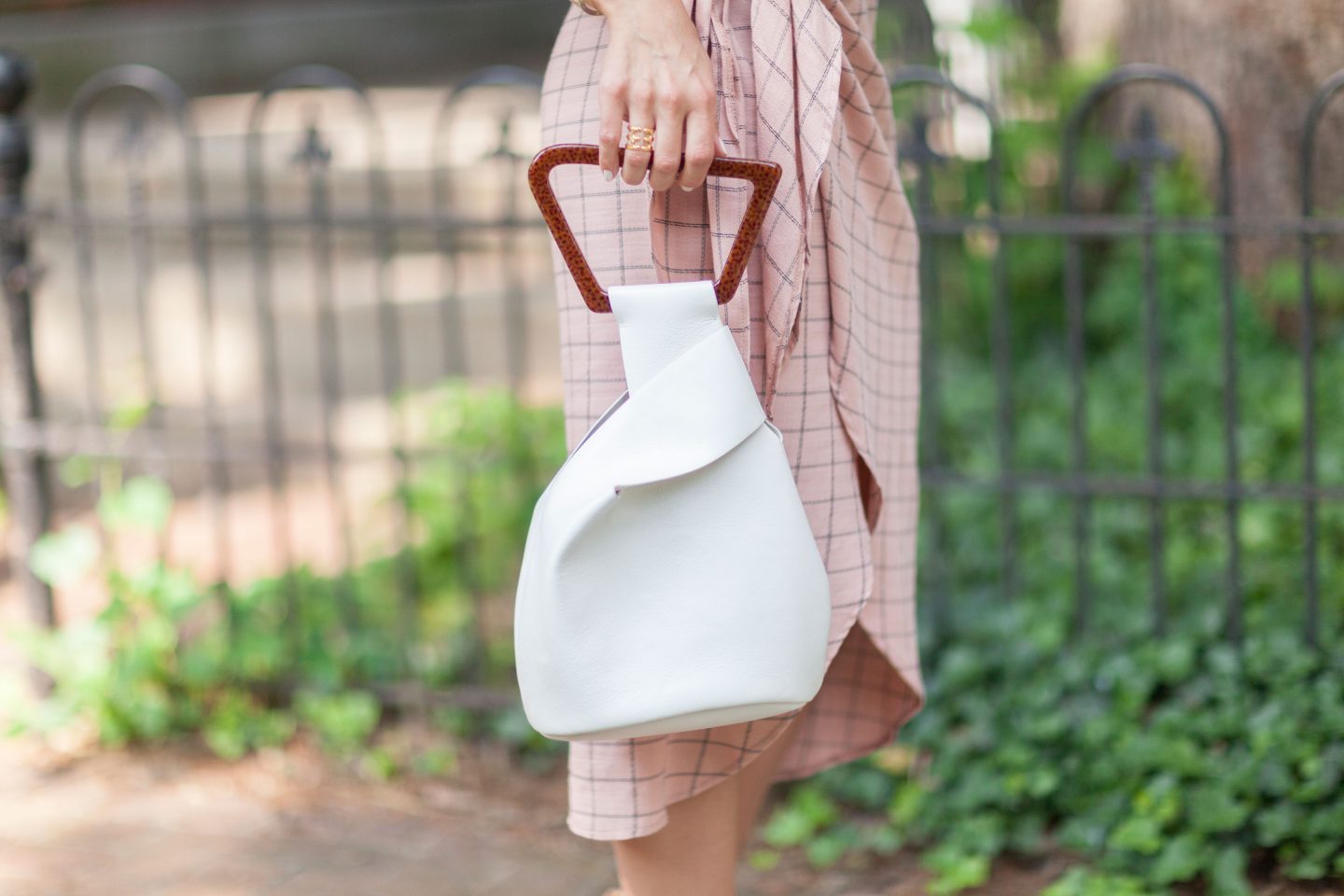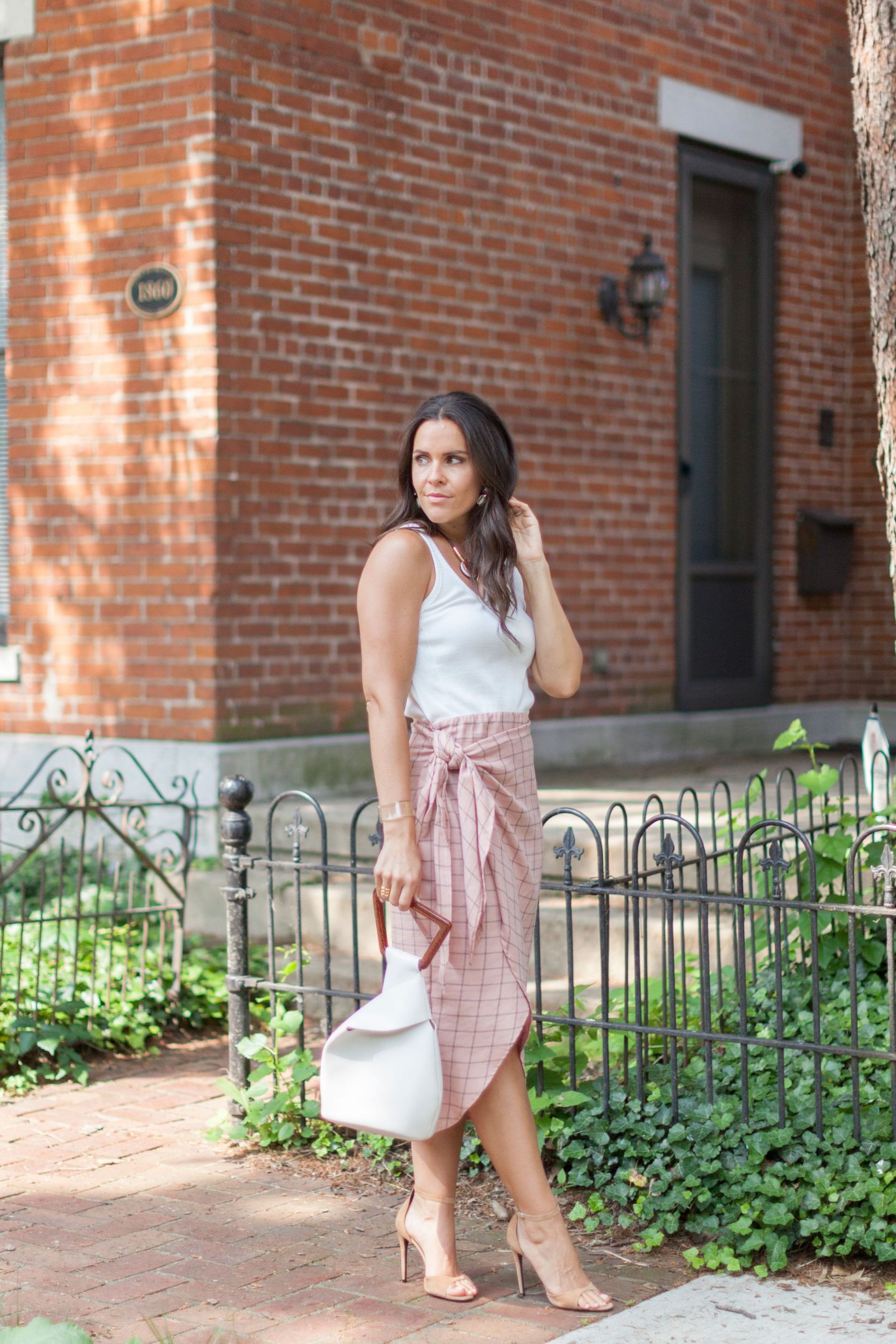 The Breakdown:
I love that this dress looks like separates. Everytime I wear it people ask me where my skirt is from. It has been perfect for summer and can see it easily transition to fall. This white handbag is larger than it looks and can hold everything I need. I wear this dress all the time, often to the park, the zoo and out and about to the mall and stores. It's easy to throw on and looks adorable with sneakers or sandals. This was my frist time wearing heels with it and I love how it turned out.
dress | Zara
bag | Cult Gaia 'Astraea Tote' (in black)
shoes | Alexander Wang (similar here)
earrings | Deepa by Deepa Gurnani 'Kaiax Earrings'
necklace | from Rowe Boutique
ring | Aurelie Biedermann 
Live votre rêve!