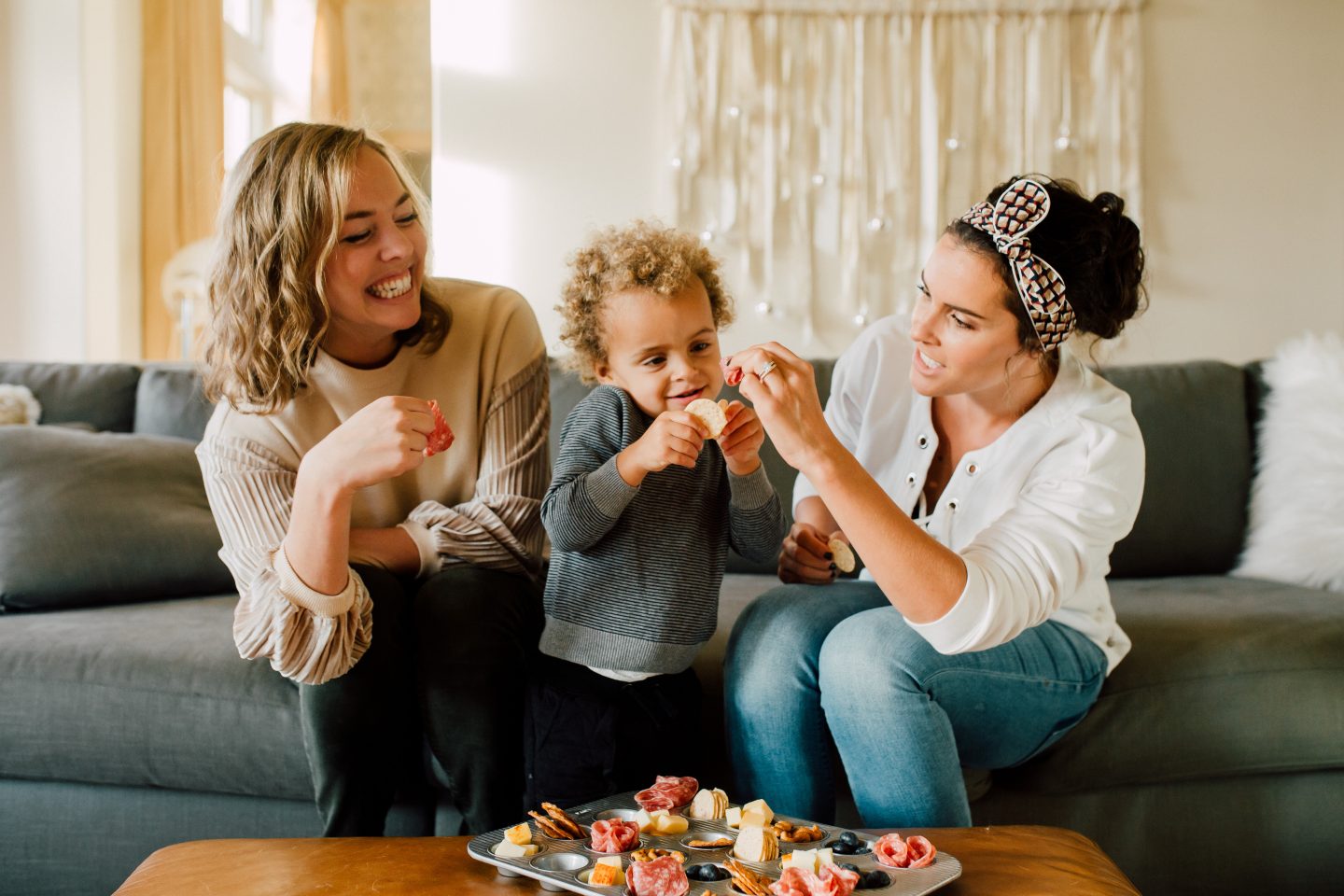 A few weeks ago Cara, from the blog Caramelized, and I were out for coffee chatting about life and our blogs. I was explaining to Cara how I am trying to manage my newly independent toddler including long and challenging nights in his "new bed" (toddler bed) and only wanting to eat "peanut butter jewwy salmon" (PB&J). Like most parents we are constantly trying to figure out how to feed our children and to make sure it is somewhat healthy; low sugar, high protein. Another key pointer that I can't leave out is that I need to enjoy the food too. One of the biggest mistakes we parents make today is offering our children a million different options for lunch and dinner because we just want them to eat. I admit, I sometimes do that. I make him what he wants even if it is after I already put a plate down because I'd rather him actually eat. More times than not I just don't have the energy or patience to force him to eat what's on his plate.
After I took a sip of my decaf latte I asked Cara for help. She is so creative with food and comes up with the yummiest hors d'oeuvres and snacks. The big question was could it be toddler friendly and between the two of us we nailed it! The two main things on my wish list were protein and veggies. We brainstormed a little and Cara came up with three great options.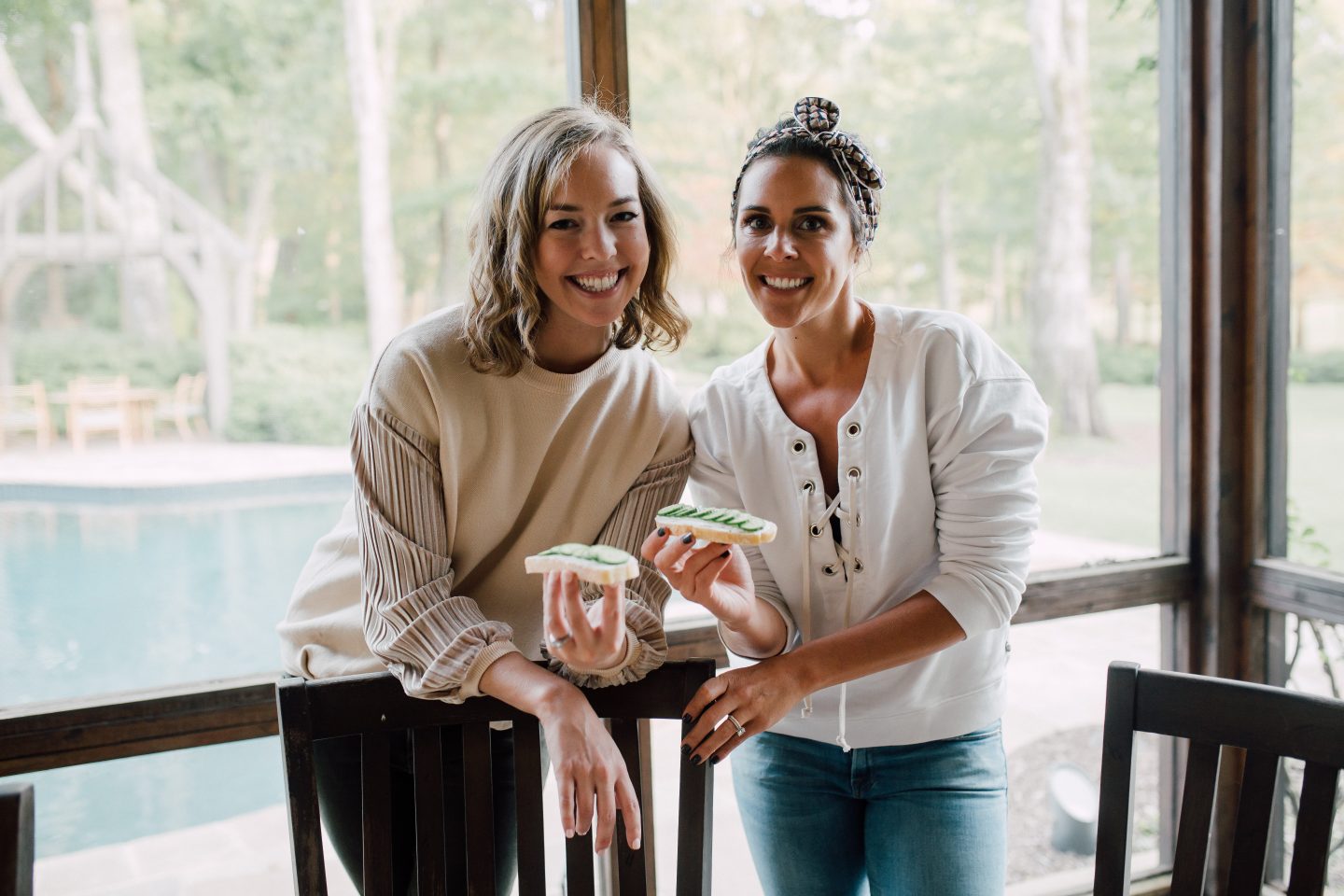 Myles started going to "school" twice a week this year and the night before his first day of school I had no idea what to pack him for lunch. Peanut butter and jelly is a go to for me but I wasn't sure if his class had a peanut allergy. Luckily his class has no allergies so off he went with a PB&J but I wanted to be able to pack other sandwhiches and I needed to sneak some veggies in here or there. Cara came up with 2 great choices that I can make for him and for myself. You can alter the sandwiches to your liking.
CUCUMBER CREAM CHEESE TOASTS
Ciabatta loaf, sliced
1 package cream cheese
Mini cucumbers, thinly sliced
Freshly cracked black pepper
1. Pull cream cheese out of the fridge about 30 minutes before preparing (to ease the spreading).
2. Lightly toast ciabatta slices until golden. Set aside to cool. While cooling, slice cucumbers.
3. Spread cream cheese atop each ciabatta slice. Then, layer cucumber slices and garnish with black pepper.
BRIE, SALAMI, AND GREEN APPLE SANDWICHES
Dave's Killer Bread, Wheat Thin-Sliced
1 green apple, thinly sliced
Brie, sliced
Salami
1. Stack sandwich with layers of brie, green apple and salami. Using a cookie or biscuit cutter, cut a circle-shapped sammy.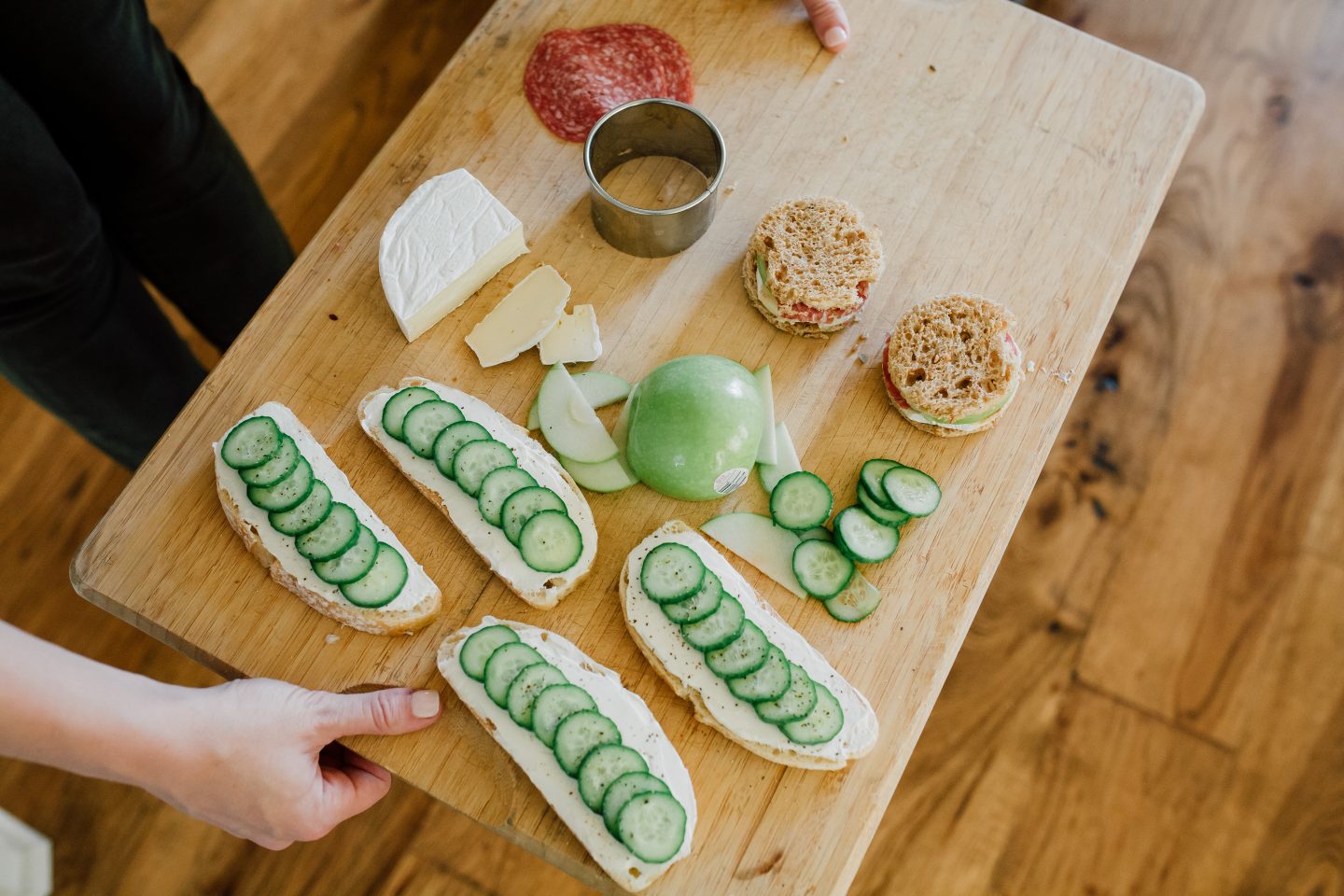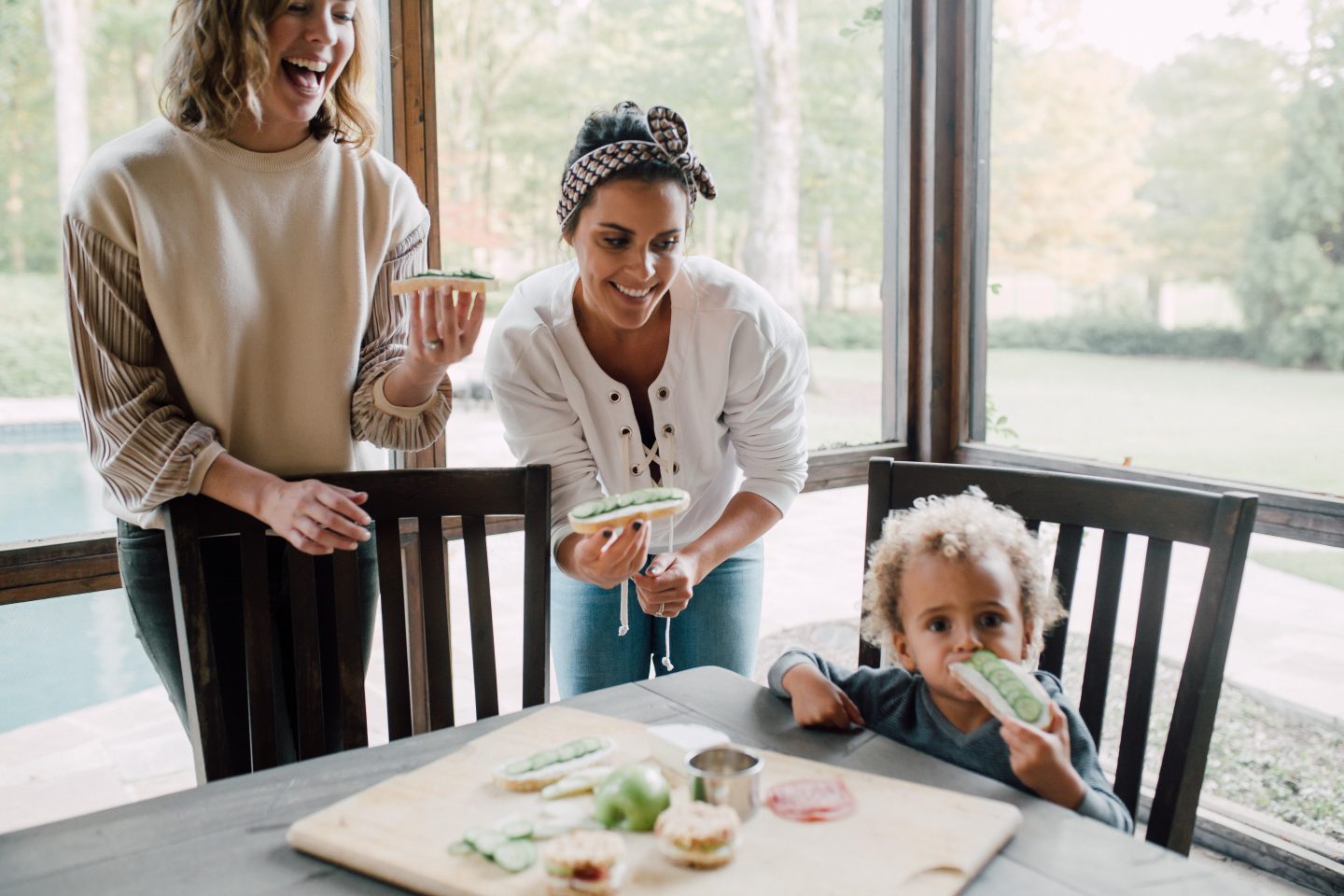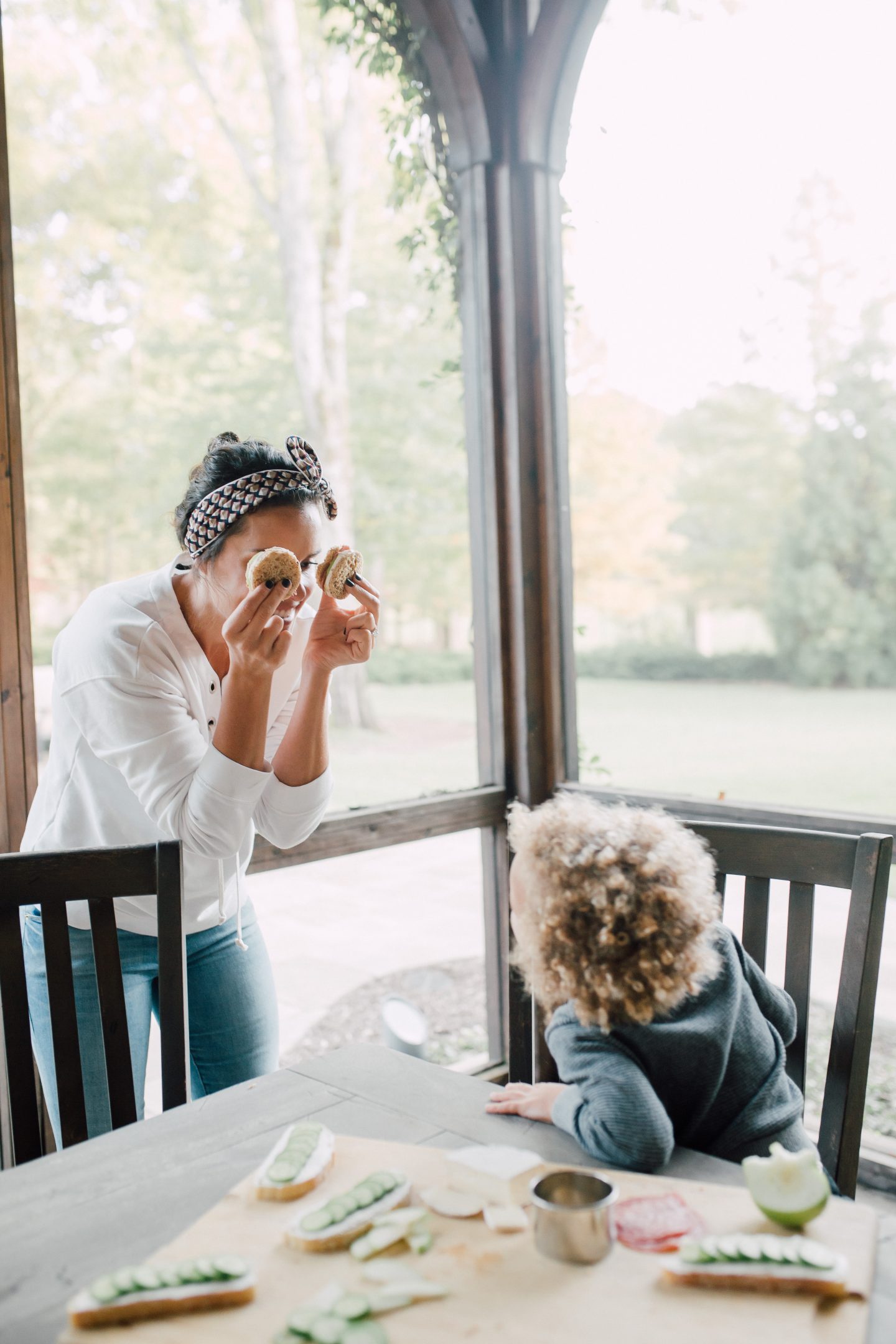 KIDS-FRIENDLY CHARCUTERIE BOARD
Our snacks are always healthy to fuel us until our next meal. Sometimes we snack on the go and often times we snack while we are playing. I love idea of putting the food in a muffin because the food can't slide around or off like it would on a plate. The muffin tin would be great for older kids too, after school each kid could have their own row to eat!
Thinly-sliced salami, rolled or folded
Pretzel Goldfish
Pretzel Thins
Cheddar cheese cubes
Gouda cubes
Nut Thins (or other thin rice cracker)
Large blueberries or grapes
1. In a muffin tin, arrange various ingredients in patterns. Allow your little ones to help!
2. Serve as a kids' game for pattern play, simply stack your favorite slices, or pick your preferred foods to enjoy on a plate.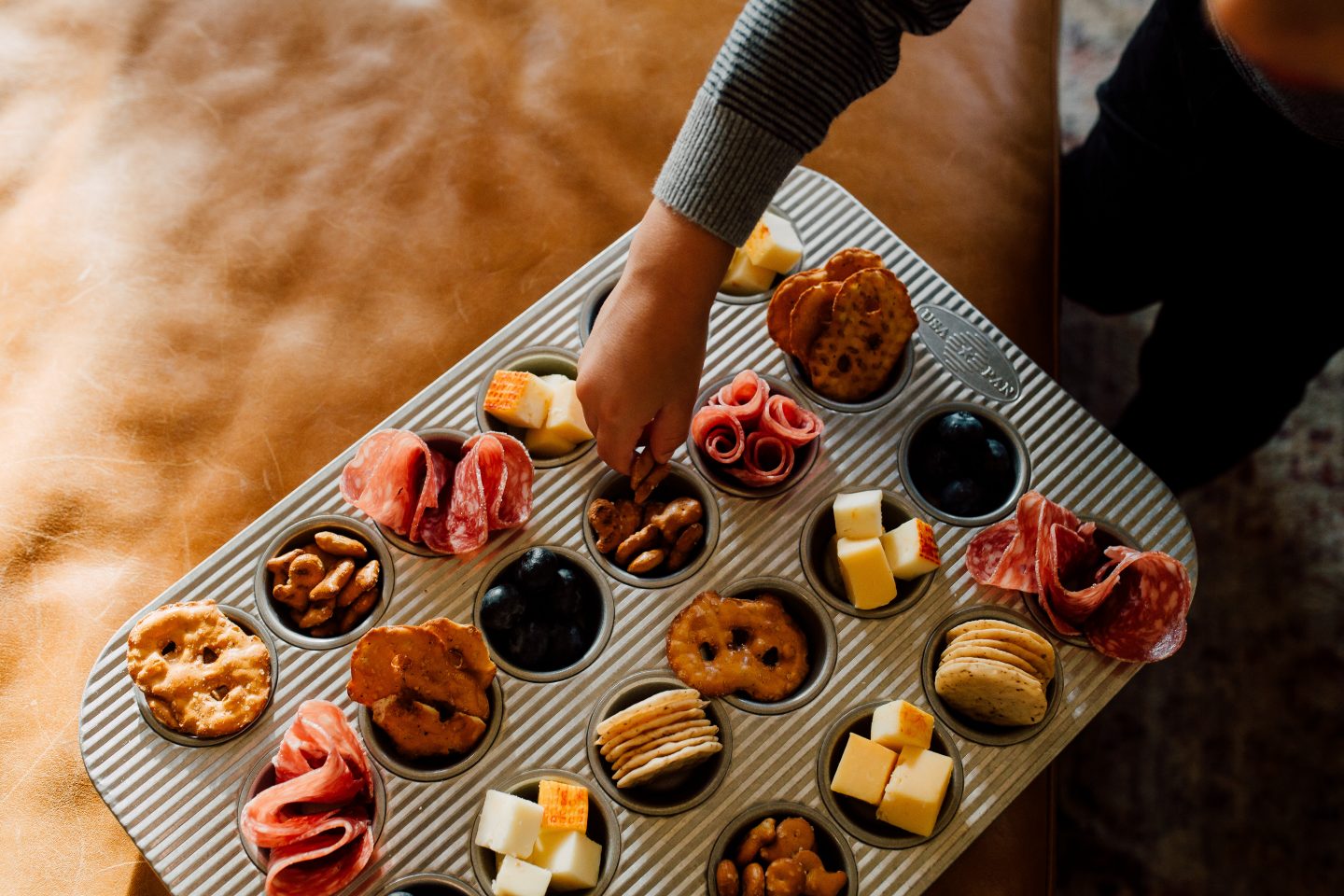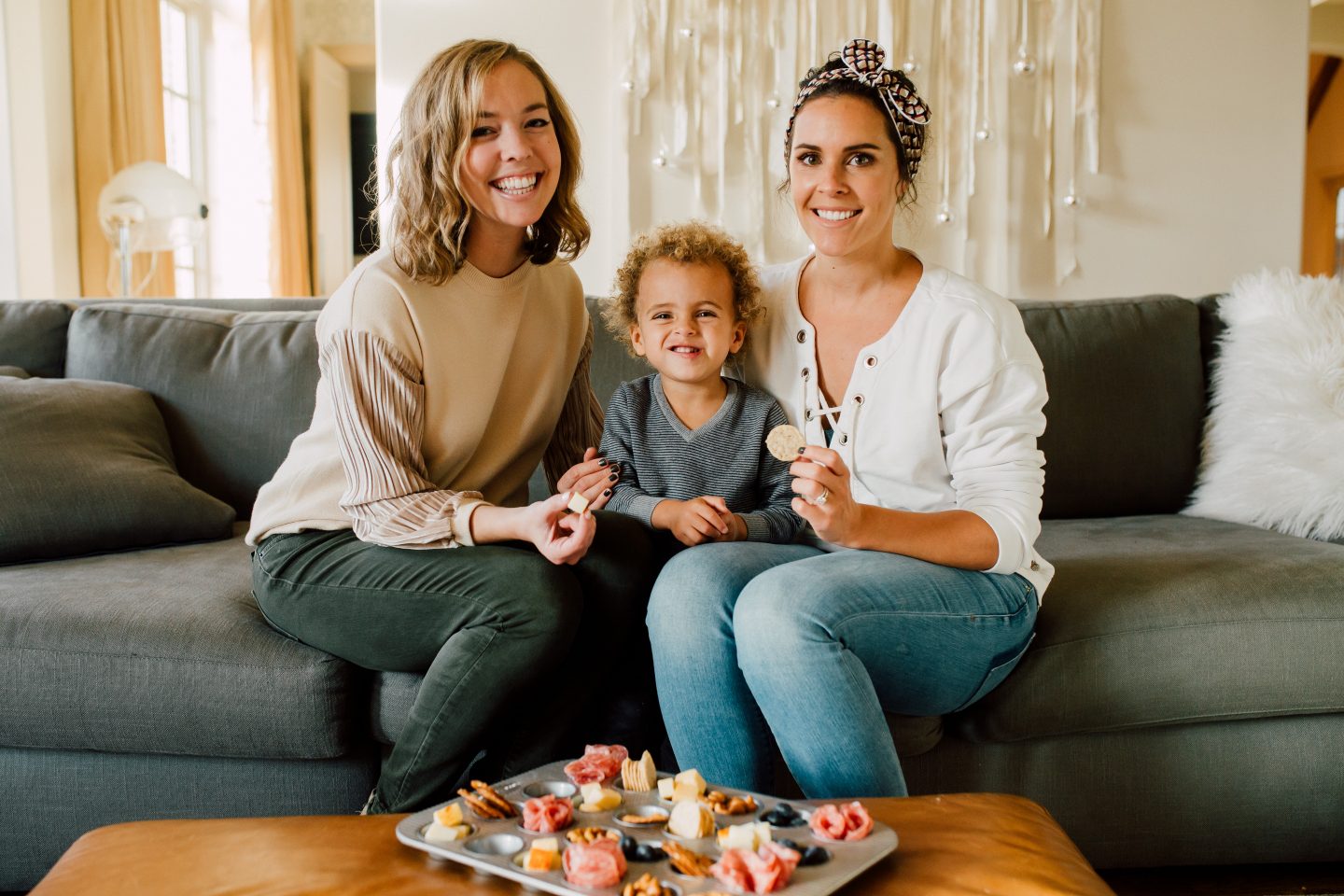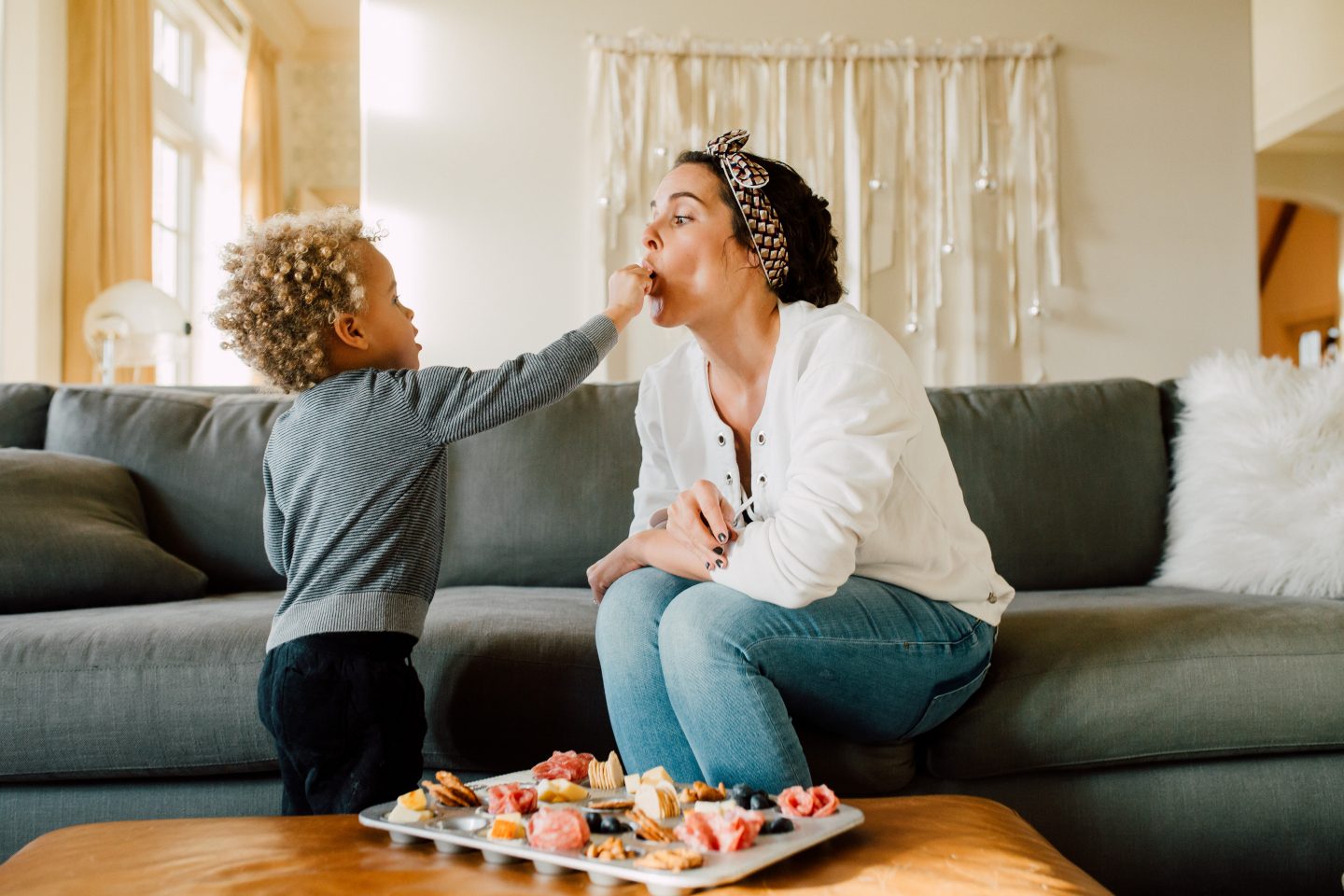 Photography by Christen Jones.
Live votre rêve!