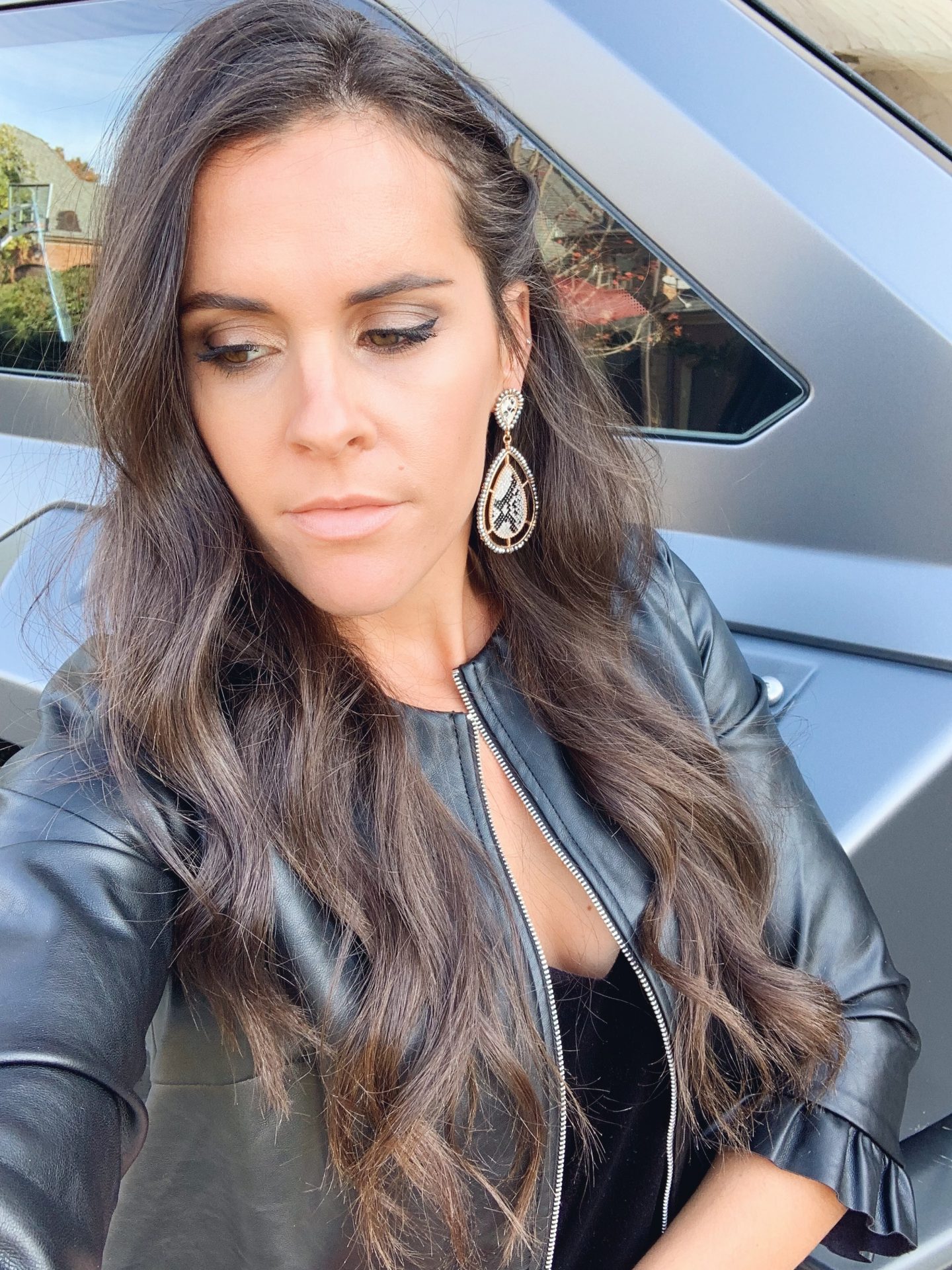 Over the weekend I attended a little holiday shoot, my first of the season. I decided to do a holiday beauty look including a metal eye with some shimmer, from the inner corners to the outer went gold, rose gold and silver. I love mixing metals in my jewelry so I decided to try it out on my eyes. I wore a liquid eyeliner which I don't do often but it felt more glam. On my face I did a bronzed look.
Skin Prep//
Foundation//
Concealer//
Brows//
Urban Decay Tease all over the lid as a base.
Urban Decay Pistol in the crease and under the lower outter lashes.
Urban Decay Chopper in the center of the lid and below the center lower lashes.
Lips//