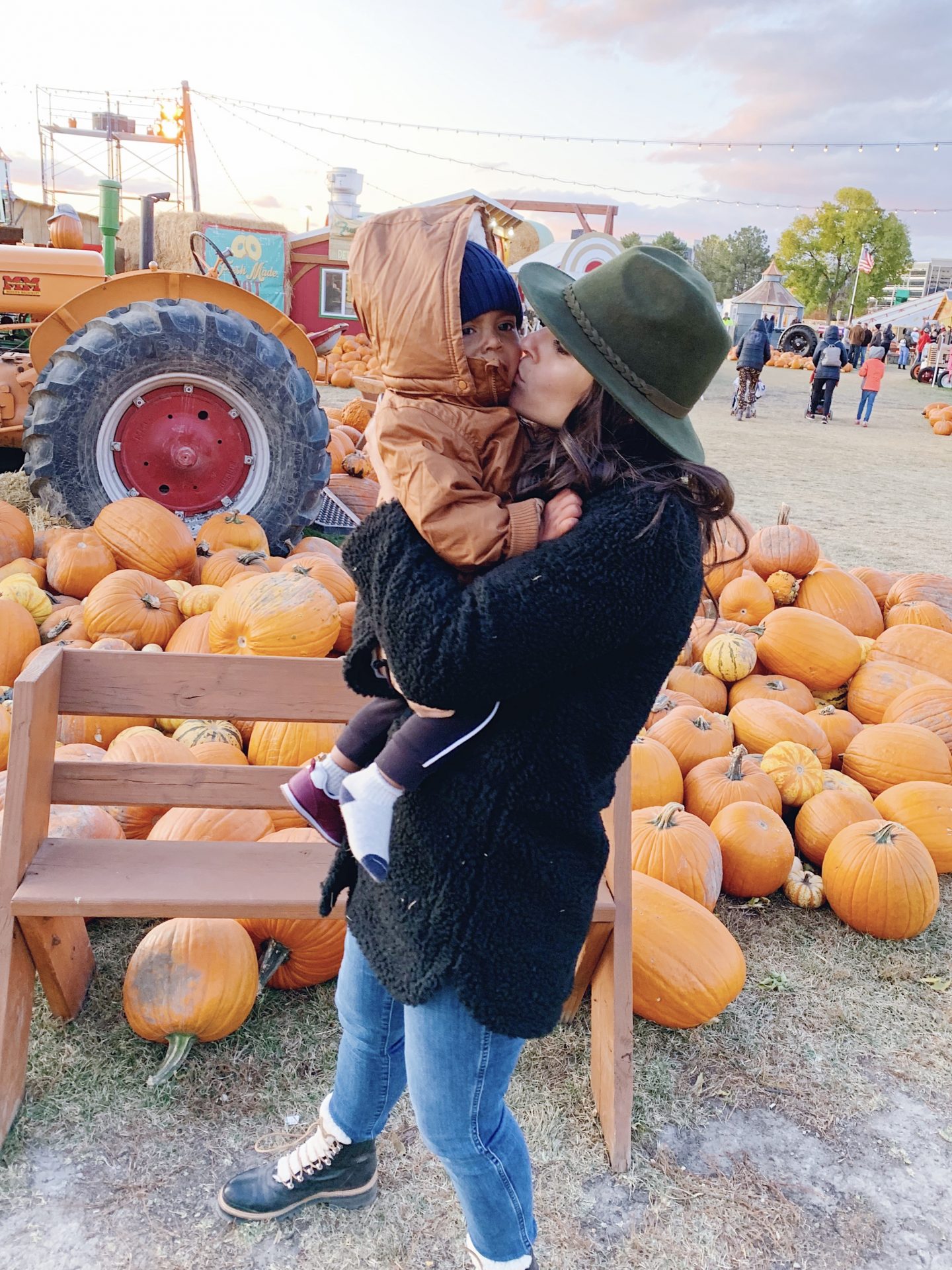 Today officially marks my first week in Salt Lake City. I am feeling so settled and comfortable even without a house. I love our condo, its location is perfect. The boys and I enjoy walking around downtown and they love riding the train/tram/trolley, the form of public transportation. We recently discovered the library which is something we love to do in any city we are in. I found a great coffee shop, Creek Tea where they have the best cactus nectar tea late and I get so much accomplished every time I'm there. The tea shop happens to be right below my new favorite workout place Maven Strong. I also went to Campos Coffee the other day and really loved it!
The first few days I was here were Jazz related so I now have a good feel of how the games will go, where to park, how the family room operates and who everyone in the room is. I still need a refresher on some names but everyone is no nice and I can't wait to hang out with them more!
My biggest struggle, you may be thinking it's the boys sharing a room which I was so worried about, but is actually getting Myles to wear clothes for this cool weather!!! Every day is a struggle, most days I let him wear shorts because it hasn't been that cold until today and he did leave the house in pants and a long sleeve shirt but that was after many tears! I sure hope this doesn't continue throughout the winter.
On to the boys sharing a room. It's not so bad after all. Last night Noah was crying shortly after Myles went to bed so that woke him up and he came out to tell me Noah was crying. Myles suggested I tell him "shhh, it's ok boy" which was so sweet. Noah does little cries throughout the night that haven't woken up Myles which is amazing. Myles will cry out in the night and get out of bed to come to our room and that hasn't woke up Noah which I am shocked by. I do have a noisemaker in there which helps and Noah is in the closet (the door is open!) in a travel crib so there is some space between the two. Whether or not the boys should share a room in the new house is still up to debate. I have 8 days to decide!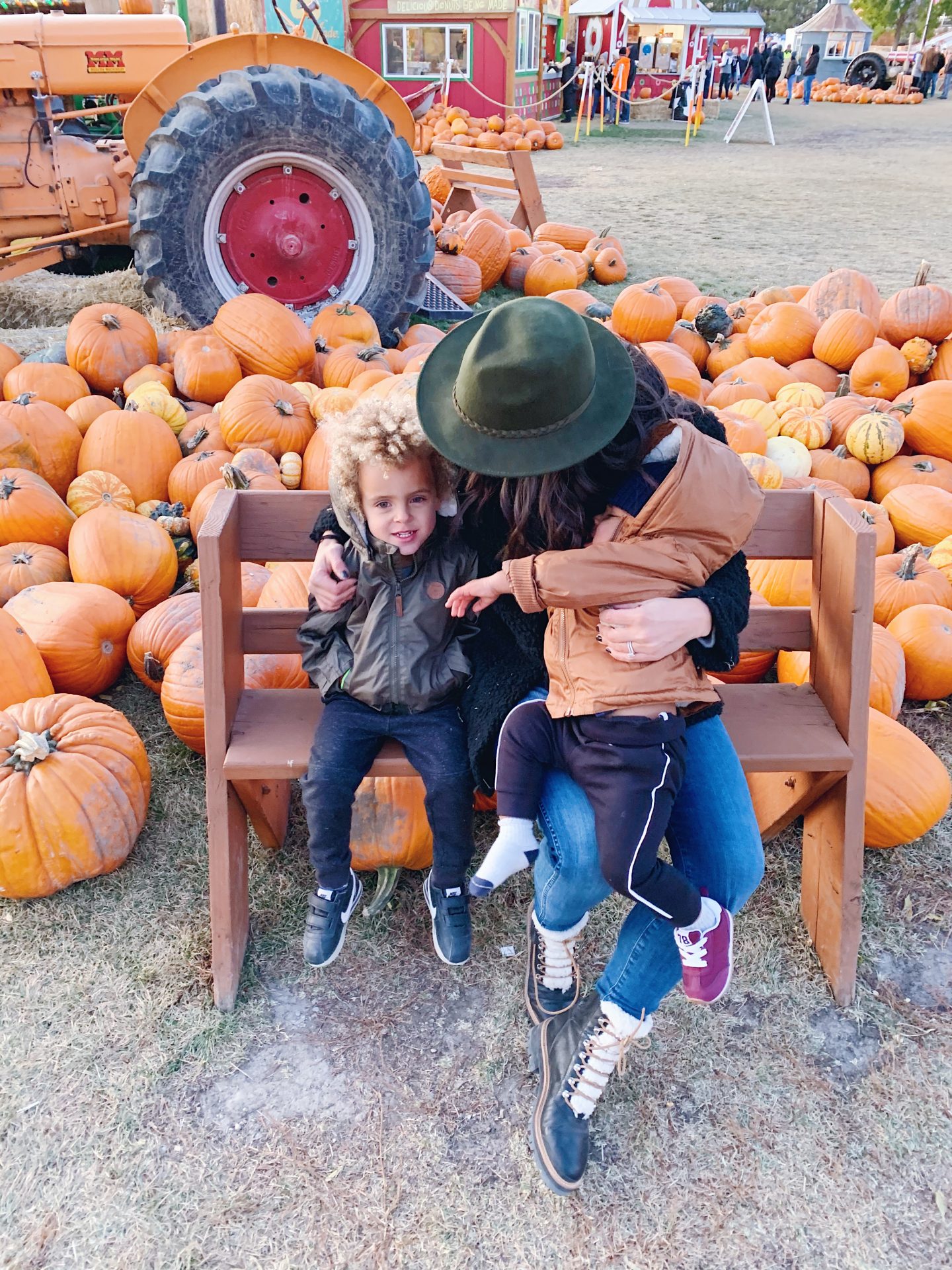 Yesterday I met up with another blogger, Krychele of Carnations and Lace with our boys to pick out some pumpkins. I met Krychele during NYFW and I had all sorts of questions to ask her since she was from Utah and  I was going to be new to Salt Lake City. So fun we actually get to hang out now!
I am so ready to decorate for Halloween. I bought two little cute skeletons and one is already broken! Decorating the house may be one of the first things I do! My sister and her three boys come next weekend so I also hope to have the house ready enough for all of us to sleep there!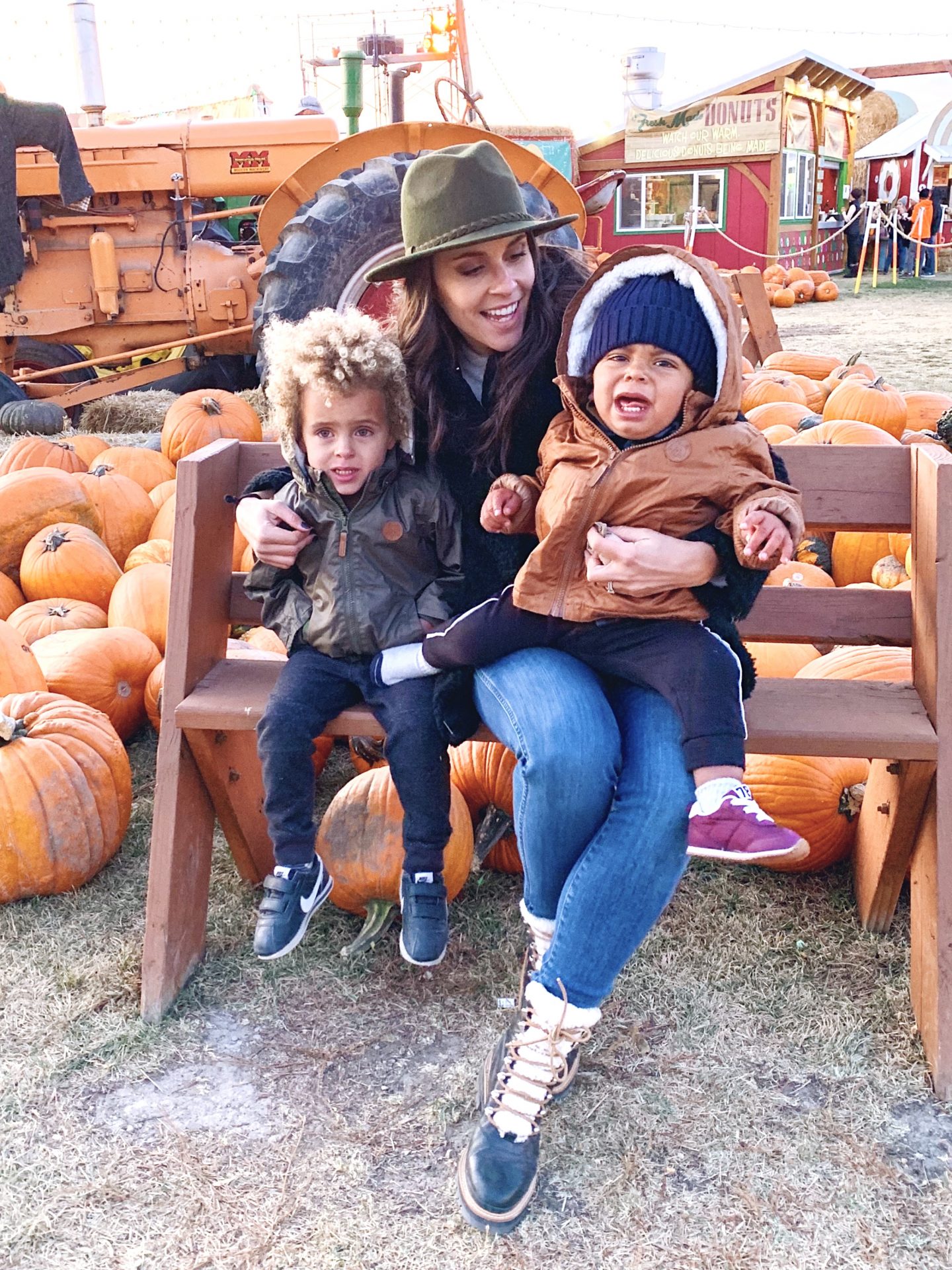 The Breakdown:
Yesterday was absolutely freezing. I knew it was cold but it felt so nice in the sun. Once we arrived at Cornbelly's we realized how windy it was. Poor Noah was miserable and wanted nothing to do with anything. He didn't want to walk, be held, play, eat, jump or swing. I'm pretty sure he just wanted to get back in the warm car and drive home. He was pretty bundled except for that right shoe that kept falling off. I had made a quick trip to the mall before heading out to buy a few warmer things!
hat | (similar here)
jacket | H&M 'Short Pile Coat'
sweater | Express 'Fuzzy Balloon Sleeve Pullover Sweater'
jeans | Madewell 'Button Front High Rise Skinny Jeans'
boots | Marc Fisher 'Izzie Genuine Shearling Lace-Up Boots' (click here and enter LTDFALL430 at check out to enjoy 20% off)
Noah//
coat | hat | pants | shoes
Live votre rêve!