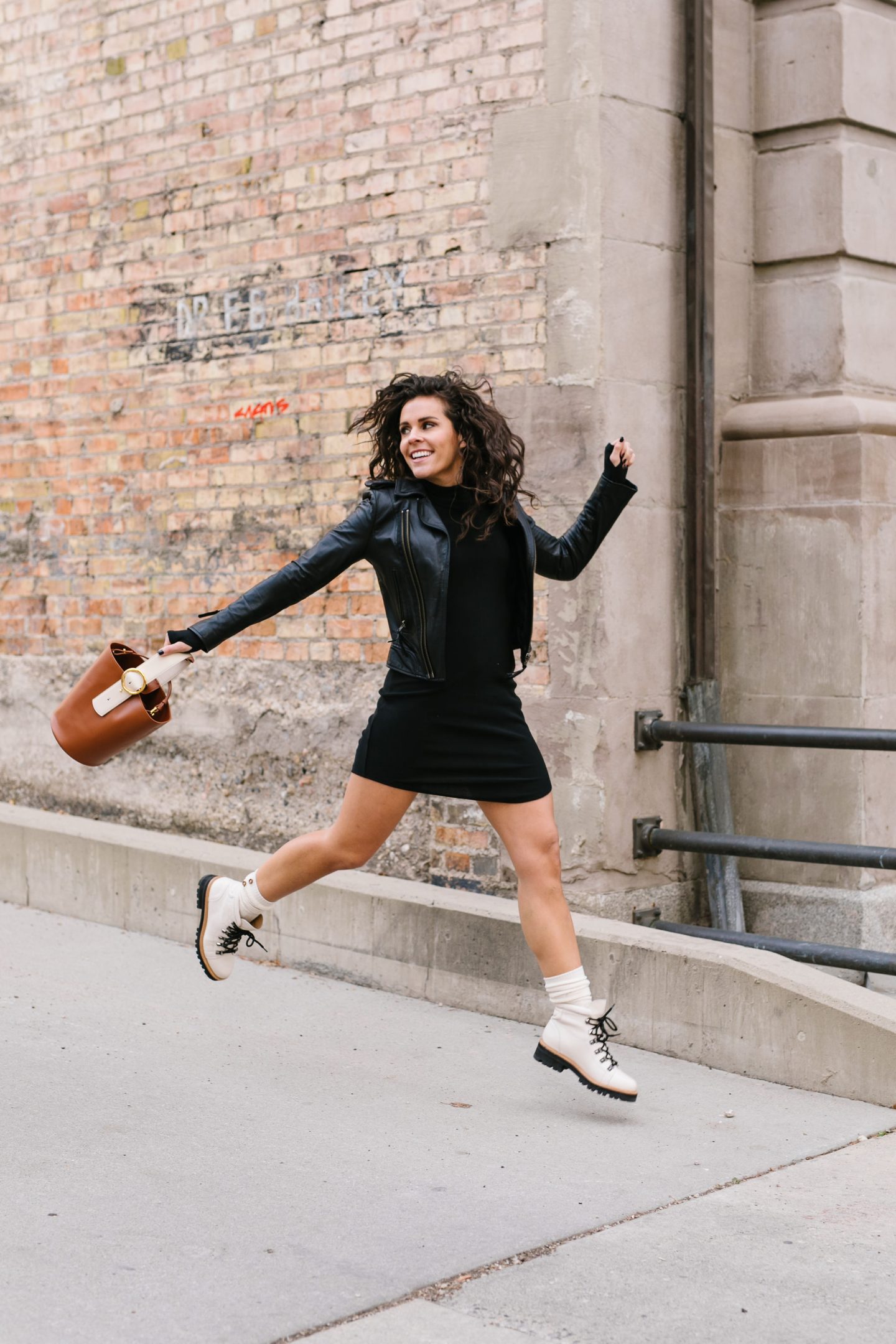 Before I knew where my husband was going to be traded I waited to clean out my closet. Many items I thought if we go to Utah I'll keep, if we go to Los Angeles I'll keep. The main thing that I did decide to keep because I knew we were headed to Utah were my Adidas hiking shoes that I got probably more than 5 years ago. I actually thought they were running shoes when I got them but they have a lot of tread on the bottoms and are meant for hiking! They are my go to shoes to wear when it's warm.
The other things I decided to keep were my ski jacket, snow pants and all my other big winter coats. I didn't have too many but I knew I would need them. One coat includes a North Face black puffer jacket that my friend found at a concert hall he used to work at! It even has a cigarette burn in the arm. Why I still own this coat is beyond me- actually, it's because it's a perfectly good coat that does its job. I finally replaced it with this black puffer jacket.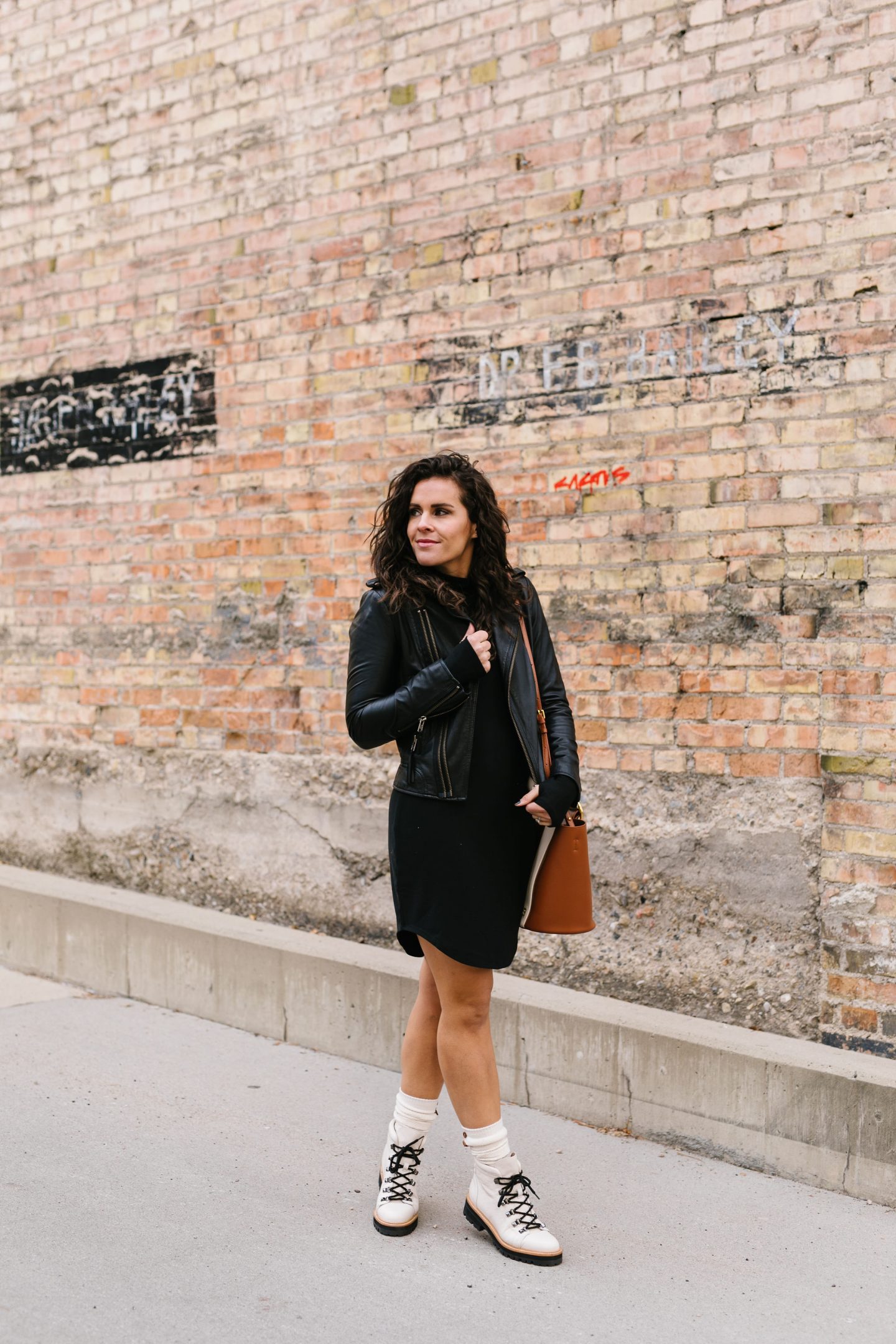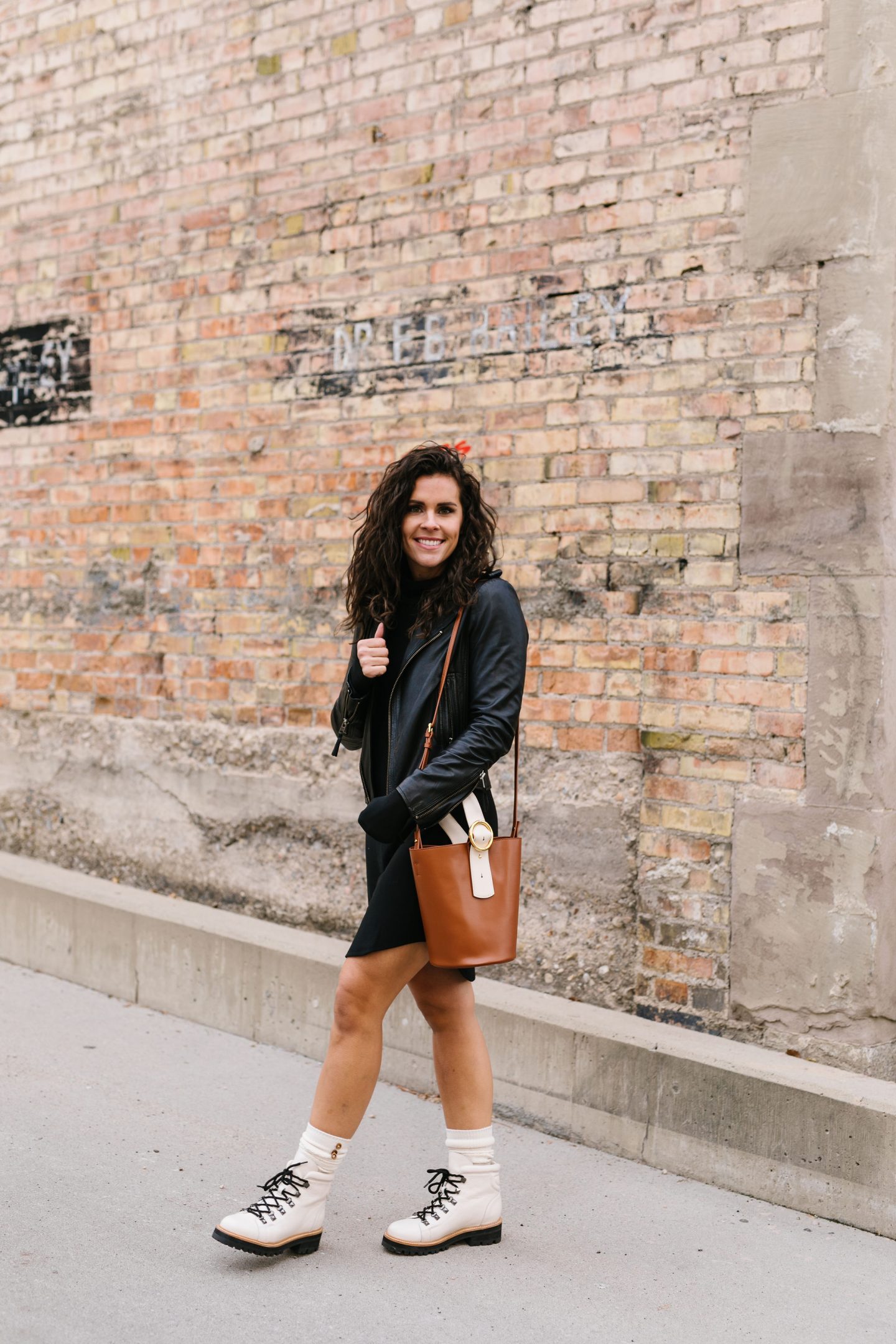 The fundamentals of my style are the same. I am a jeans and top girl through and through. Jeans and a sweater in the winter, jeans and a t-shirt in the spring and fall and jeans shorts and a top in the summer. I rarely wear skirts and usually wear dresses only on special occasions. I am trying to wear dresses and skirts more and moving to Utah will help that a little because I am all about hiking boots! I especially love how they look with a sweater dress or in my case a sweatshirt dress.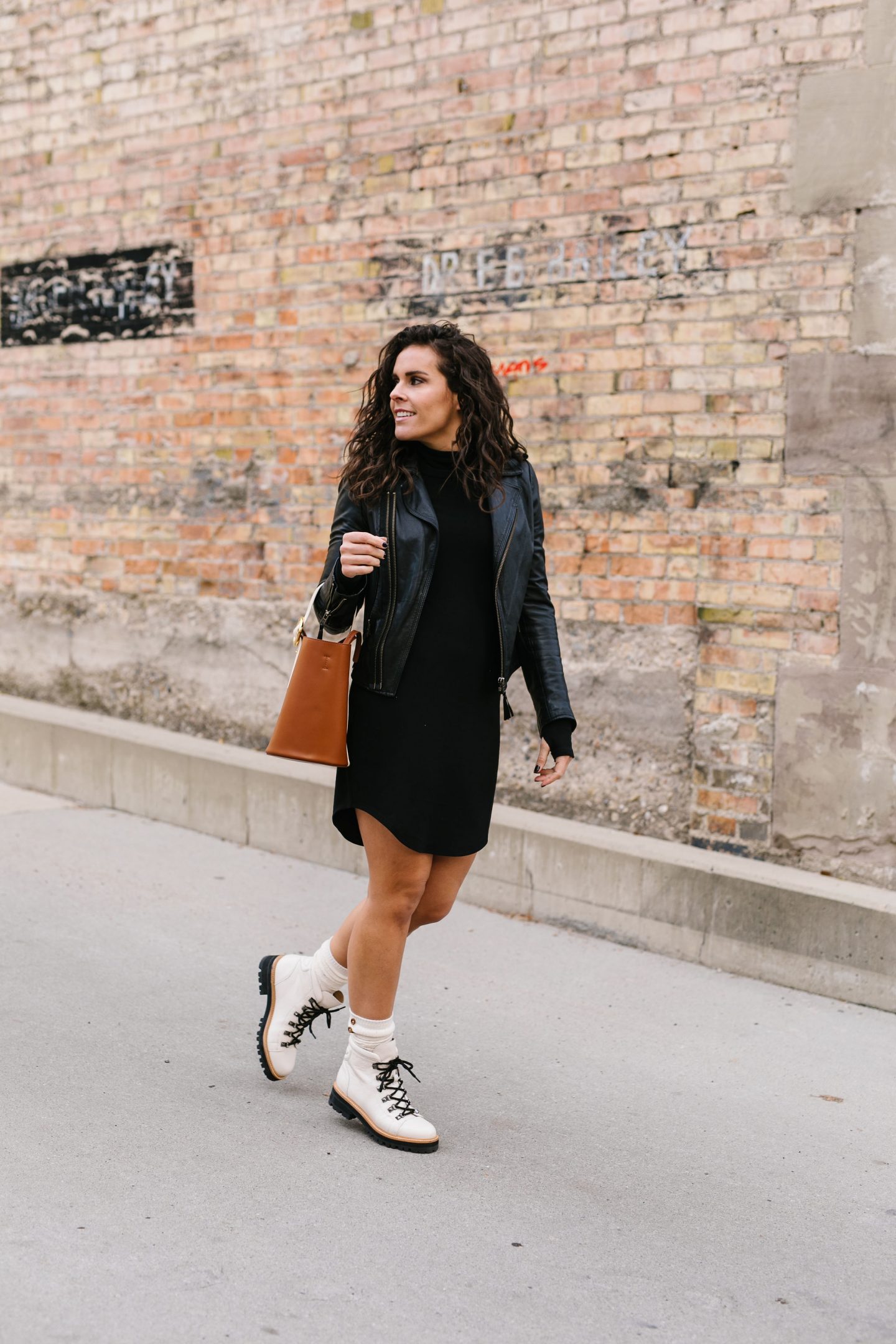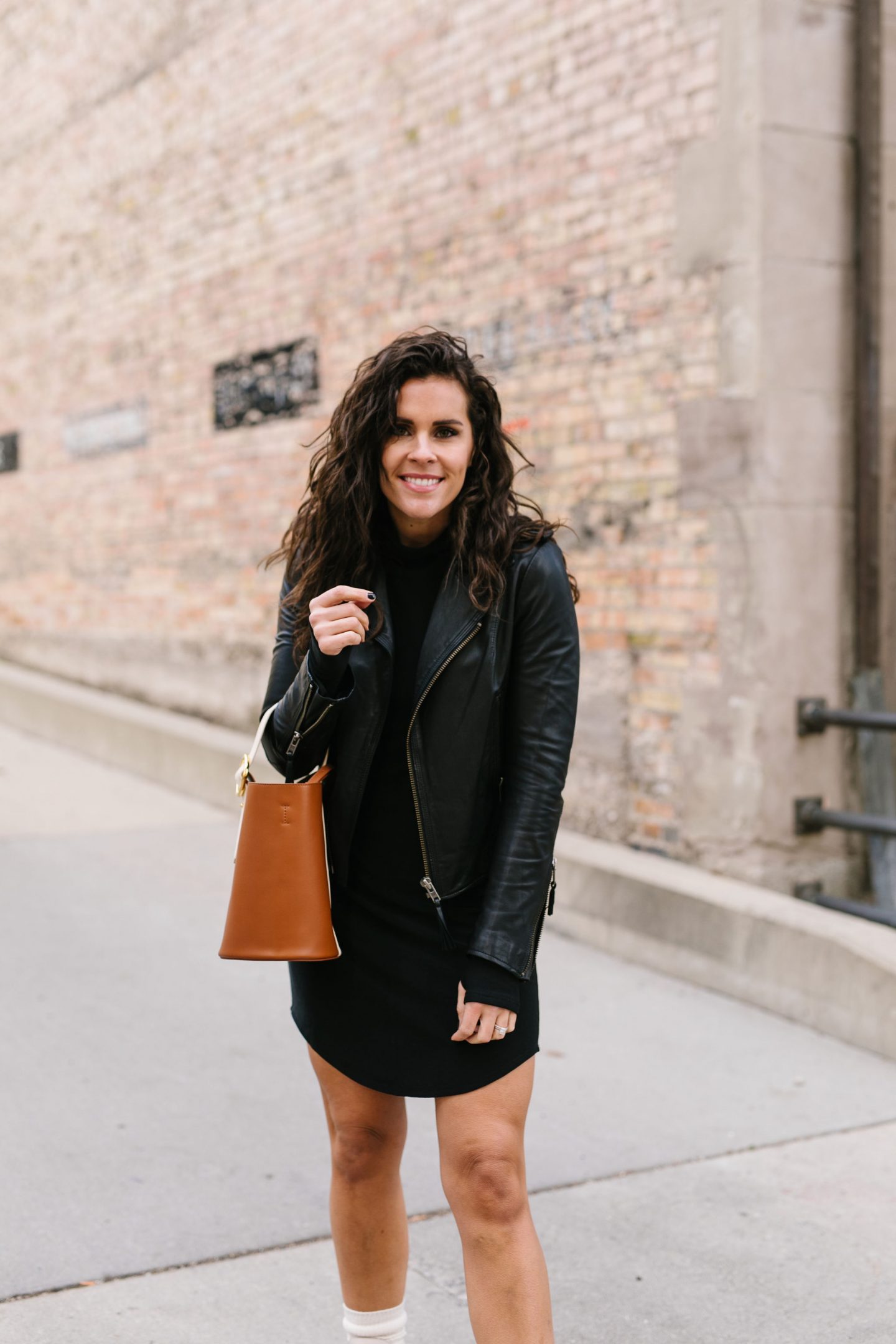 I have two pair of Marc Fisher hiking boots. They are chic and you really can hike in them! They aren't too heavy, have great traction and are just really cute. I have these cream ones, I think the color is so unique and a pair of black ones with fur. You can get 20% off your Marc Fisher purchase now until January 20th with the code LTDFALL430.
dress | Chaser
jacket | Joie
boots | Marc Fisher LTD
socks | similar
bag | Parisa Wang 
earrings | Kendra Scott
Live votre reve!