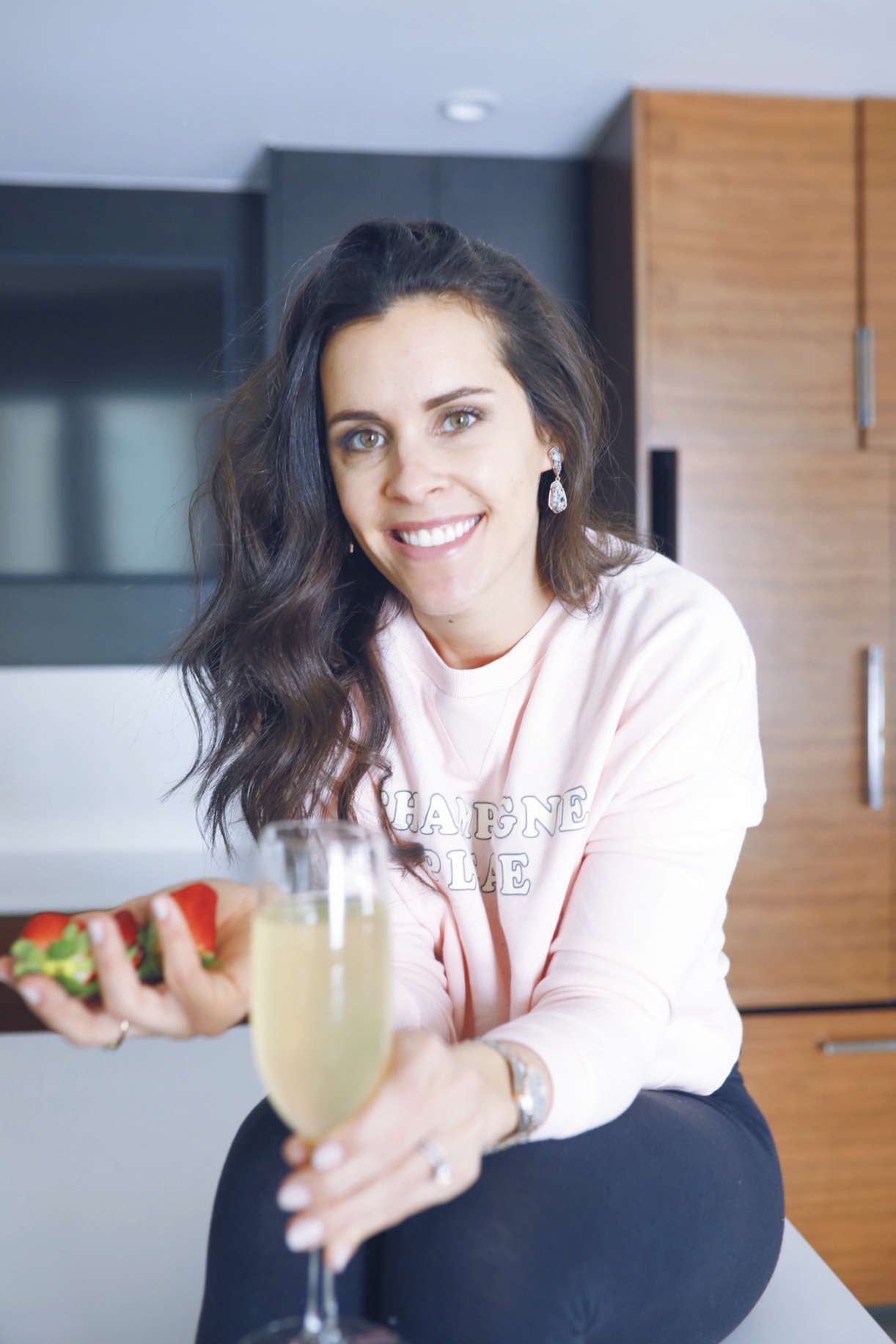 Like all holidays in my life I never know if my husband will be around or not. Valentine's Day is a day to celebrate that romantic love but mine may be on the road but I do have a lot of love for my boys and I am always with them so here is to celebrating Valentine's at home with your little ones. Now that Myles is getting older it is fun to teach him about holidays and what they mean.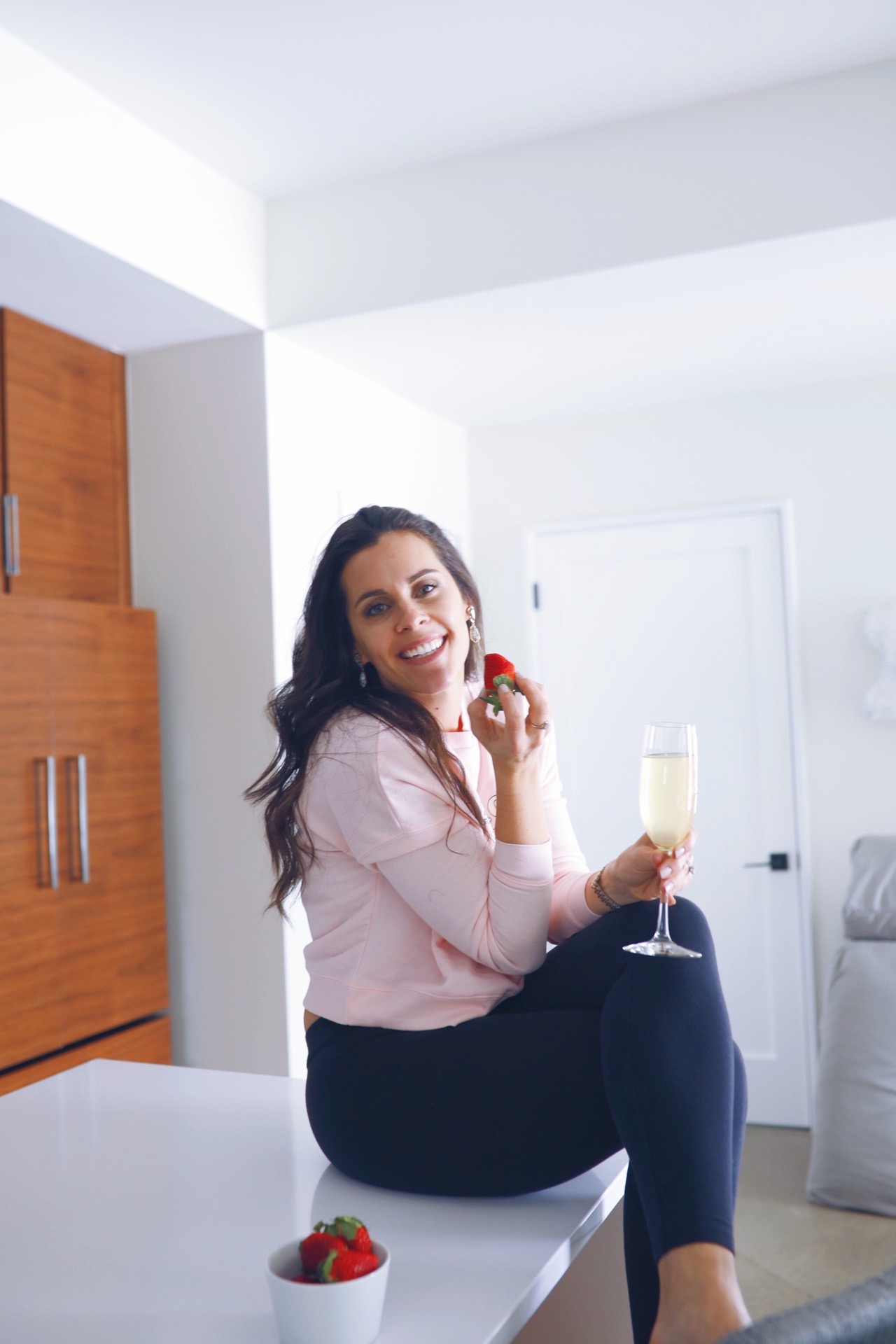 Crafts are something I love to do and I want my children to do them as well. I don't have time to do crafts like I used to and now I am encouraging Myles to paint and color and to be creative. A couple years ago I made an adorable "LOVE" sign and a photo of Myles makes the "o". I need to make something with a photo of Noah this year and I'm not sure what! I looked on pinterest and didn't find any ideas for Valentine's art so I'm going ot have to get creative but I did
this site
with a few great crafts my Myles, I think I'll have him try the pencil eraser one!
 I also love baking and Myles loves to help me do that. He is always in charge of mixing the batter. When I bake with the boys I make sure to make something somewhat healthy so we can enjoy eating it together. I saw this recipe for yogurt hearts and now I want to try and mix things up and try my own recipe. Of course my version is getting closer and closer to being very unhealthy so maybe I'll have to limit Myles to just one heart. Back to my recipe, I'm thinking of mixing vanilla greek yogurt and a little bit of powder sugar and adding a blended strawberry or two for color, after mixing that completely I'll swirl in a little bit of melted white chocolate, pour into heart icecube molds and pop in the freezer. This sounds so good to me and I have no idea if it will work… I think I'll be heading to Target to buy some ingredients and practice this recipe. Any bakers out there have any tips??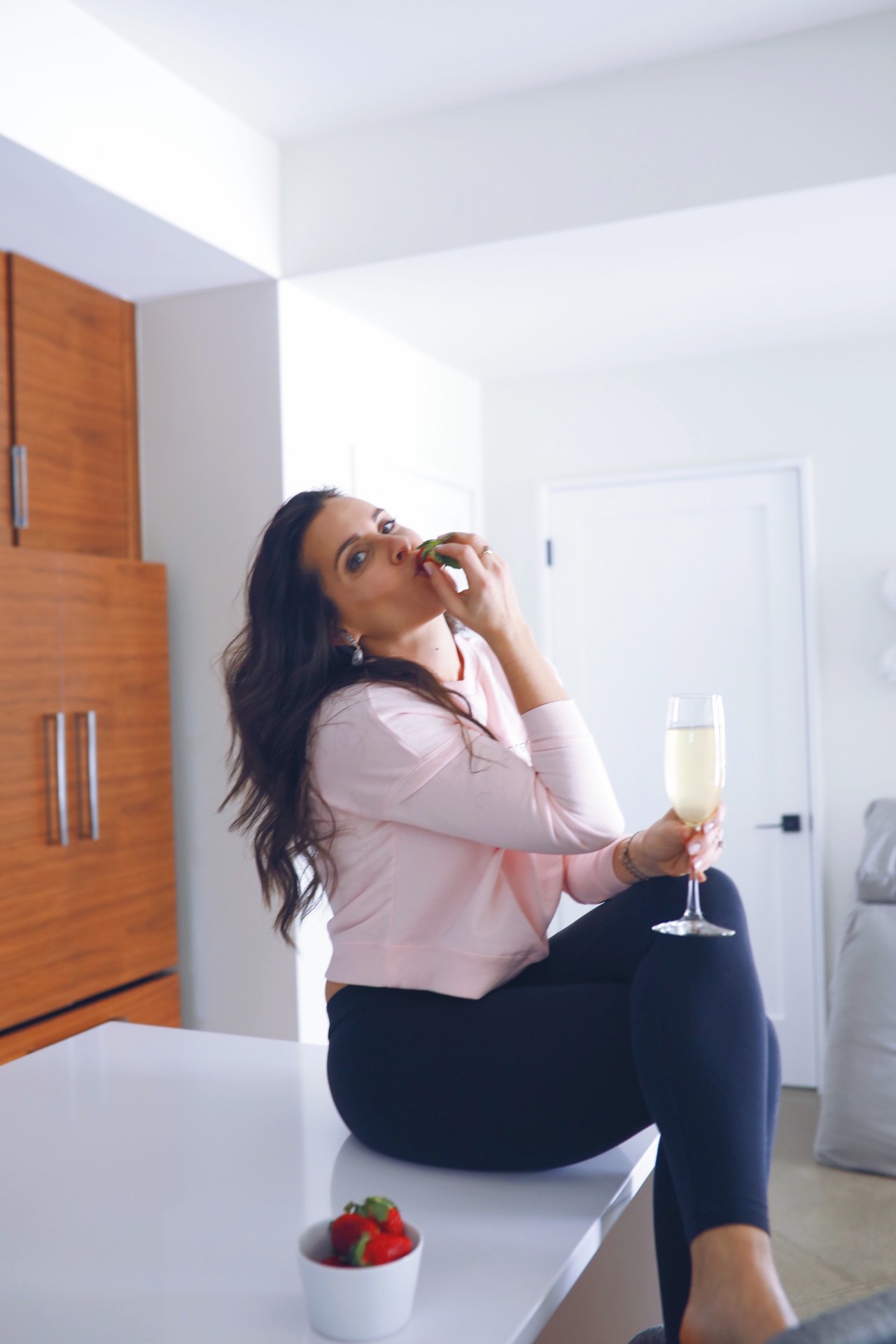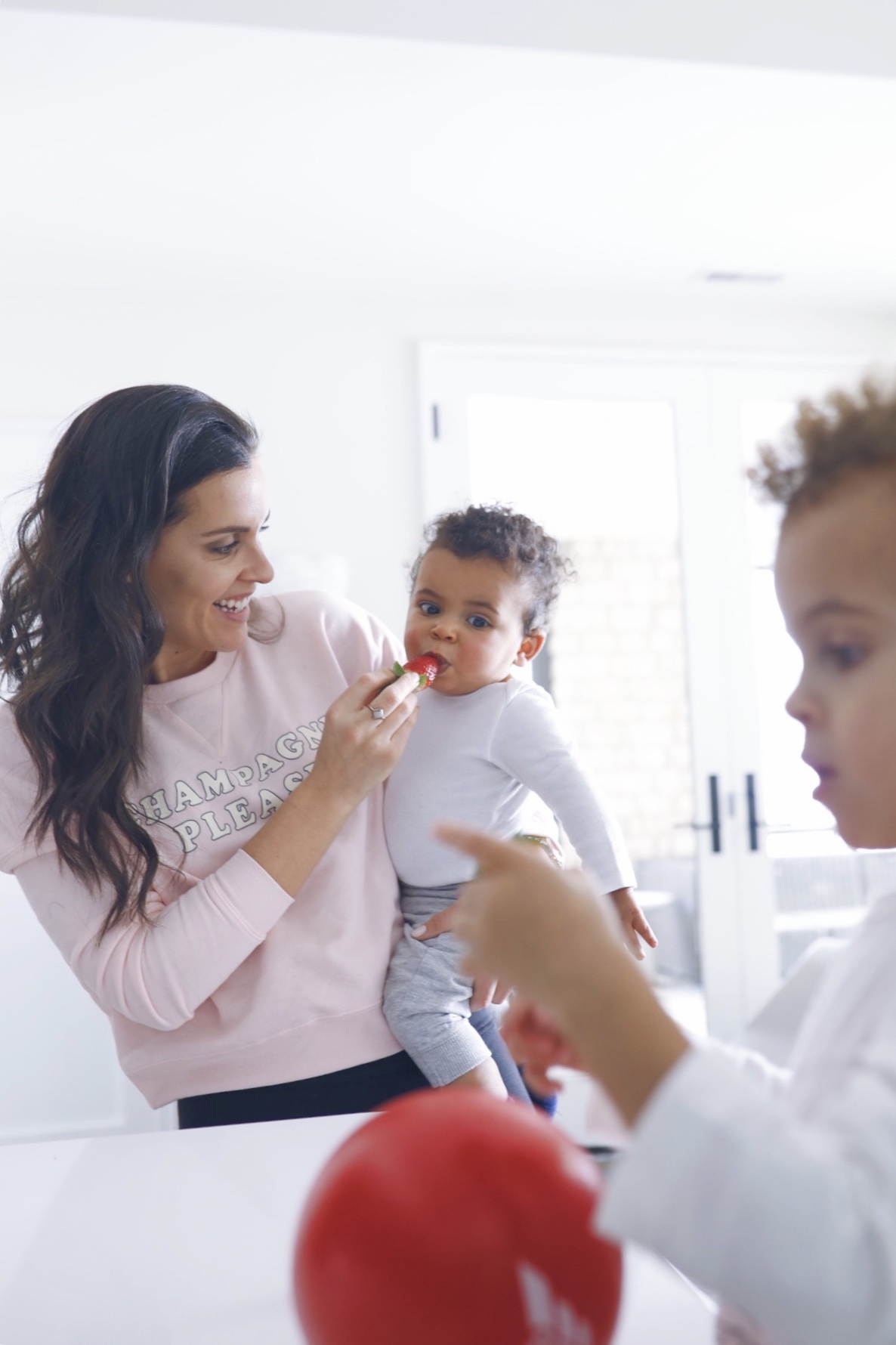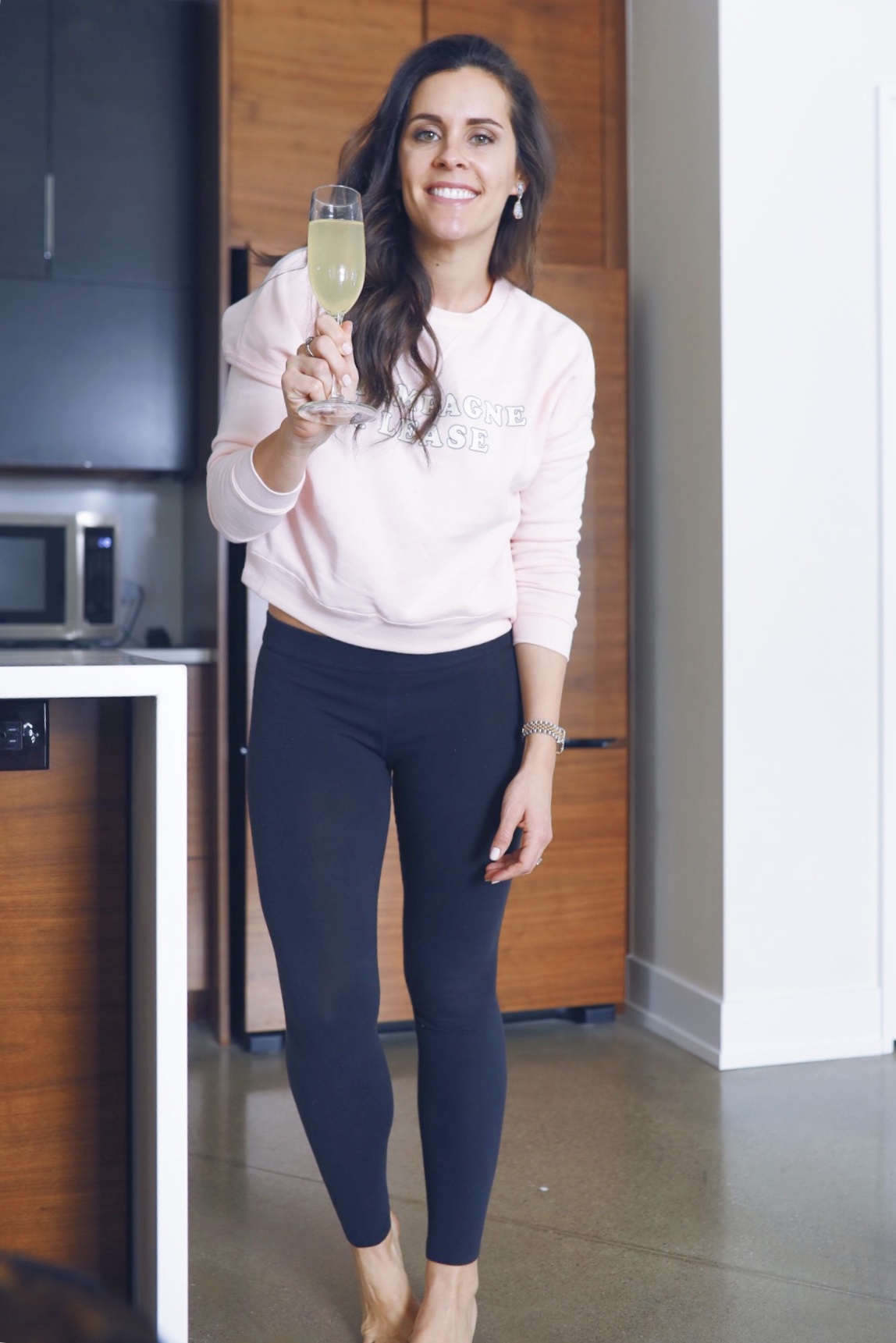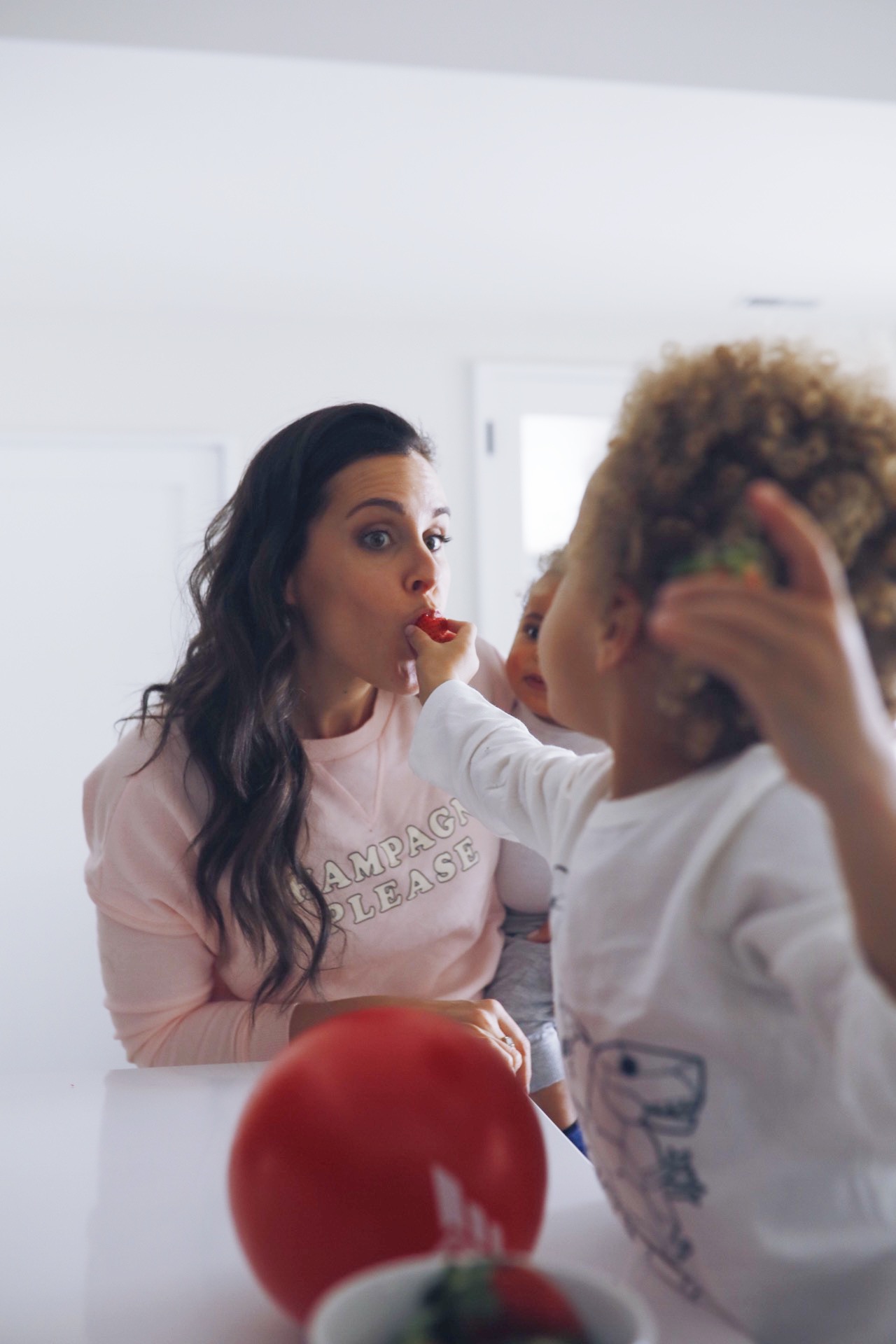 How sweet is Myles sharing his strawberries with me?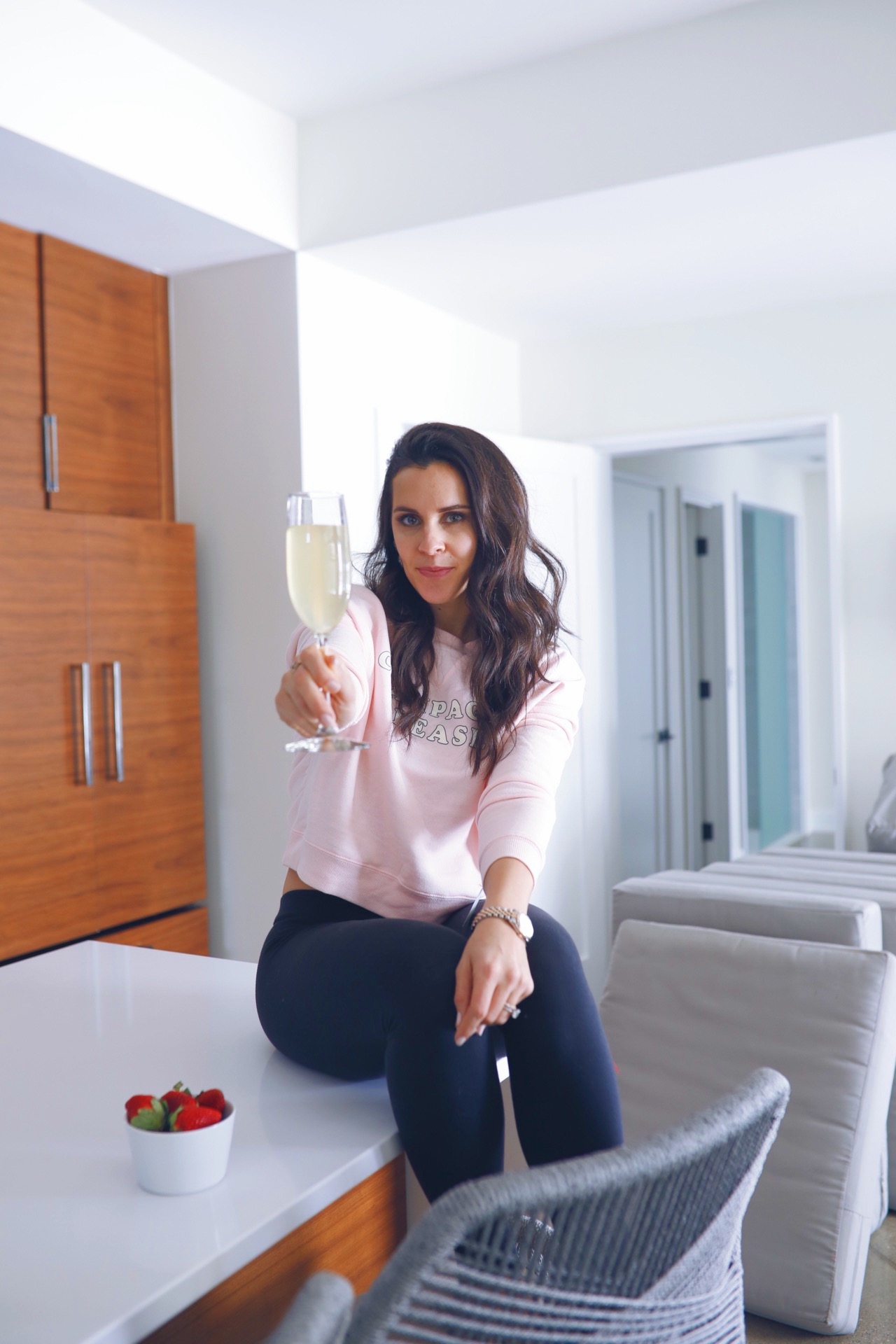 After a romantic holiday with my kiddos I may just have to have a glass of champagne or maybe just sparking apple juice. Whatever it is I choose to drink I'll put it in a champagne flute! Happy Valentine's Day everyone!
The Breakdown:
I am not that type of person who gets done up at home with her children. My children are too messy and I get food or spit up on me multiple times a day. Even though it is Valentine's Day I am keeping it simple at home with the boys. I will have to save a nicer outfit for a postponed V-day date with my husband.
sweatshirt // Target 'Champagne Graphic Sweatshirt'
leggings // VS Pink 'Essential Legging'
watch // Rolex
earrings // Kendra Scott 
Live votre rêve!