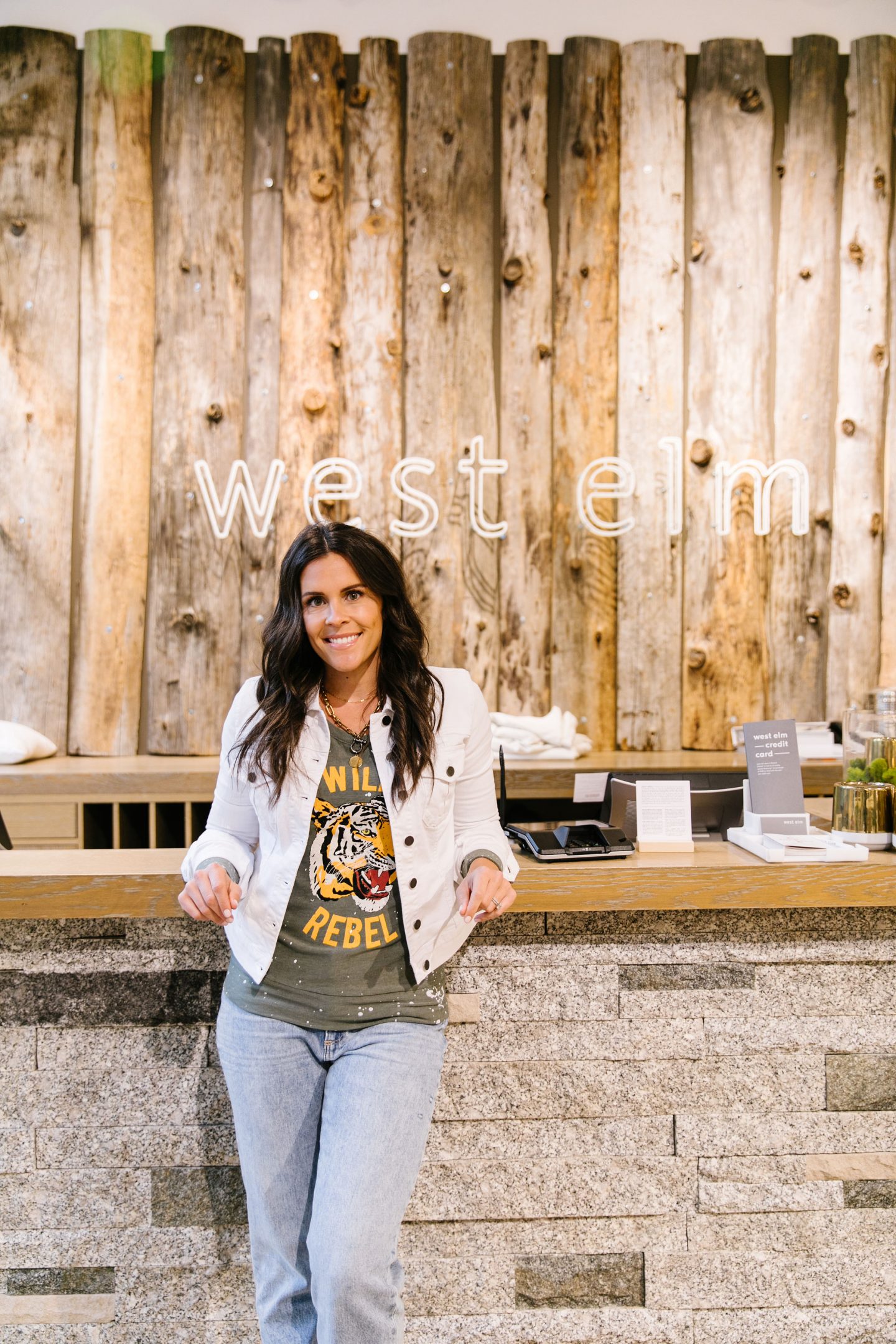 When I moved to Utah last fall we downsized our home and it did not have an office space (the previous home owners used a guest room as an office but we have too many kids for that!). With 2 little toddlers at the time always wanting to constantly find me, I needed a space for myself. So in late February, I teamed up with West Elm and City Creek Center to create an office space. I went into the store and walked around eyeing some pieces I loved, met with the design team, shared the measurements of the space, and ordered some pieces! Looking at these photos now, it is so weird to see me in a public space, talking to a stranger within 6 feet without a mask on!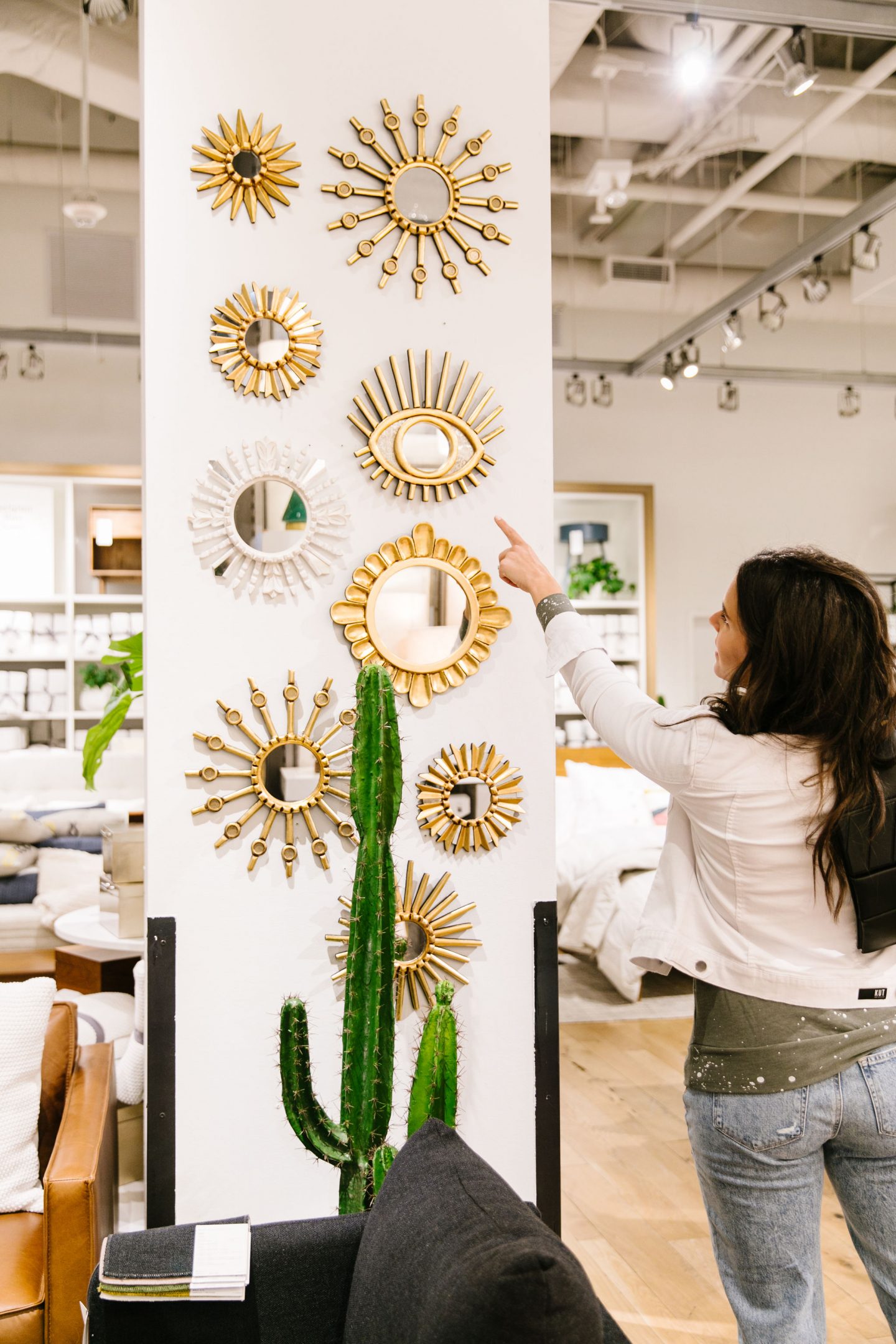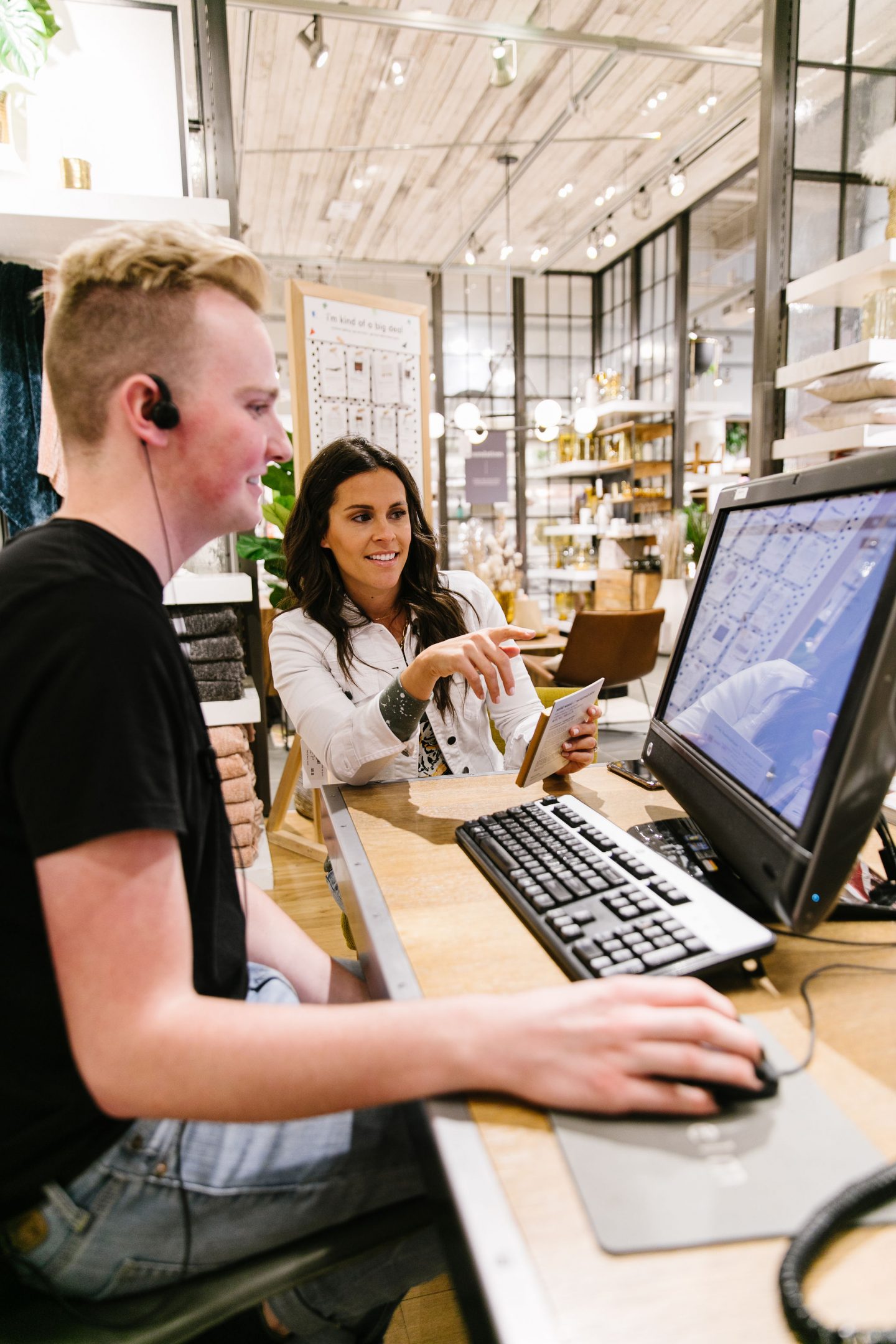 March came around and the pandemic put a halt to this collaboration as well as the majority of the countries jobs. With the pandemic in full swing 9 months later, many people are still finding a way to work from home. This post resonates with all of us more now than ever, trying to find a sense of peace and organization while working from home. I now have a third little boy who needs me, but luckily he is still a baby and it's only my older two boys who want to know where I am all day, every day!
Creating an office space that had equal balance function and style was important to me. I wanted the environment to feel clean, bright, and very me in order for the space to be a productive home office. I went into the West Elm at City Creek Center with an idea of what I wanted. Seeing the products in person always excites me and helps me visualize the space even more. I had a member of the design team walk around with me so they could get an idea of what my aesthetic was. We then sat down and played around with the program they use. It was really fun to see my vision come to life. I had brought the measurements of the room I was going to use for the home office and they were plugged into the program, we added the doorways, the desk I wanted, light fixture, and chair. I picked out a few decor pieces also to add to the walls. Some of the items I wanted were not on the floor but they had samples of the materials. I was able to see the wood of the desk and put it next to the fabric of the chair I planned on using.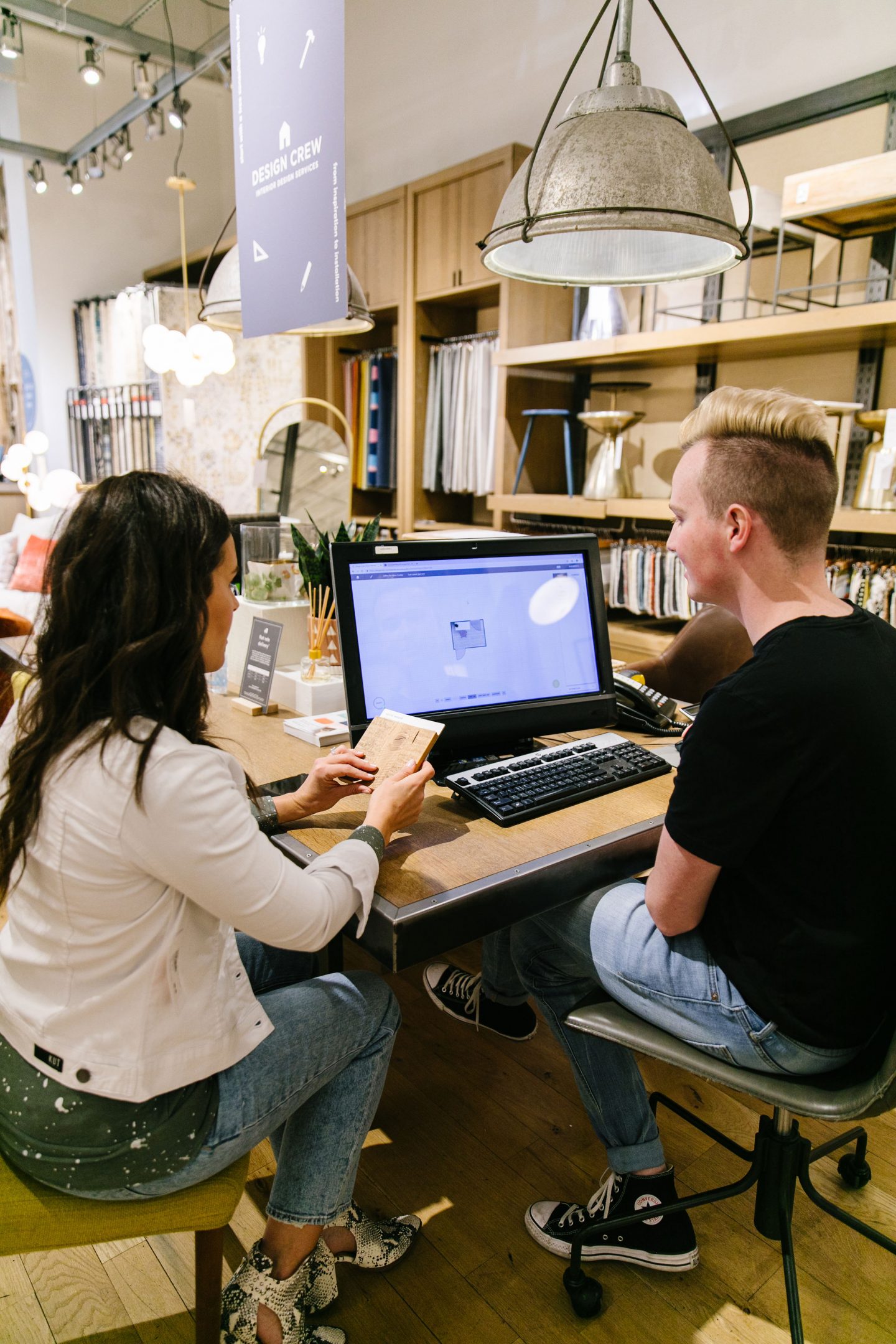 I am so happy with how it turned out! I had a couple of other locations in mind but in the end, I really needed my desk to be near a window. I function better with natural light. I love how the little eye mirror looks next to the corkboard that I can tack notes and photos on. I really need to print some updated pictures for my new area!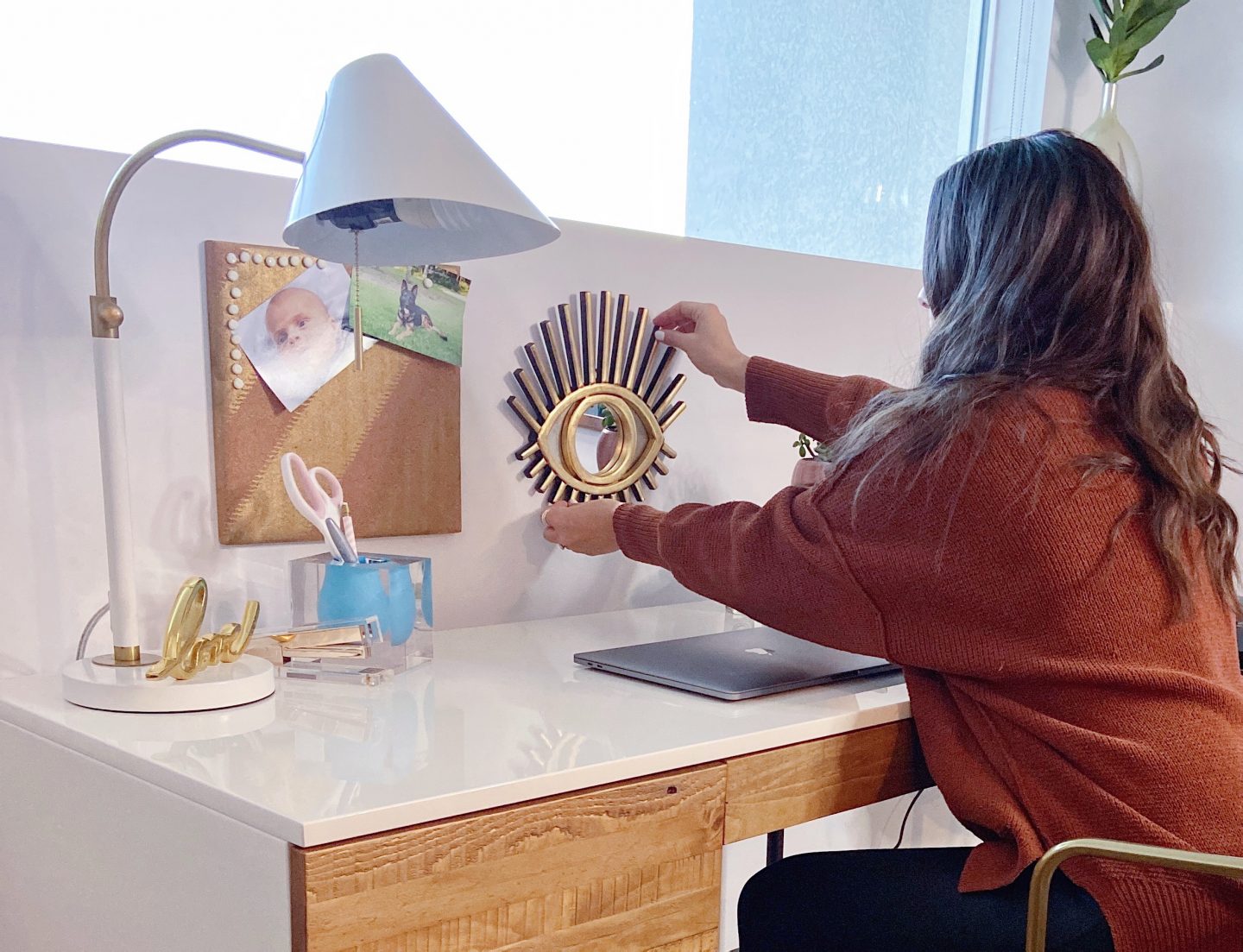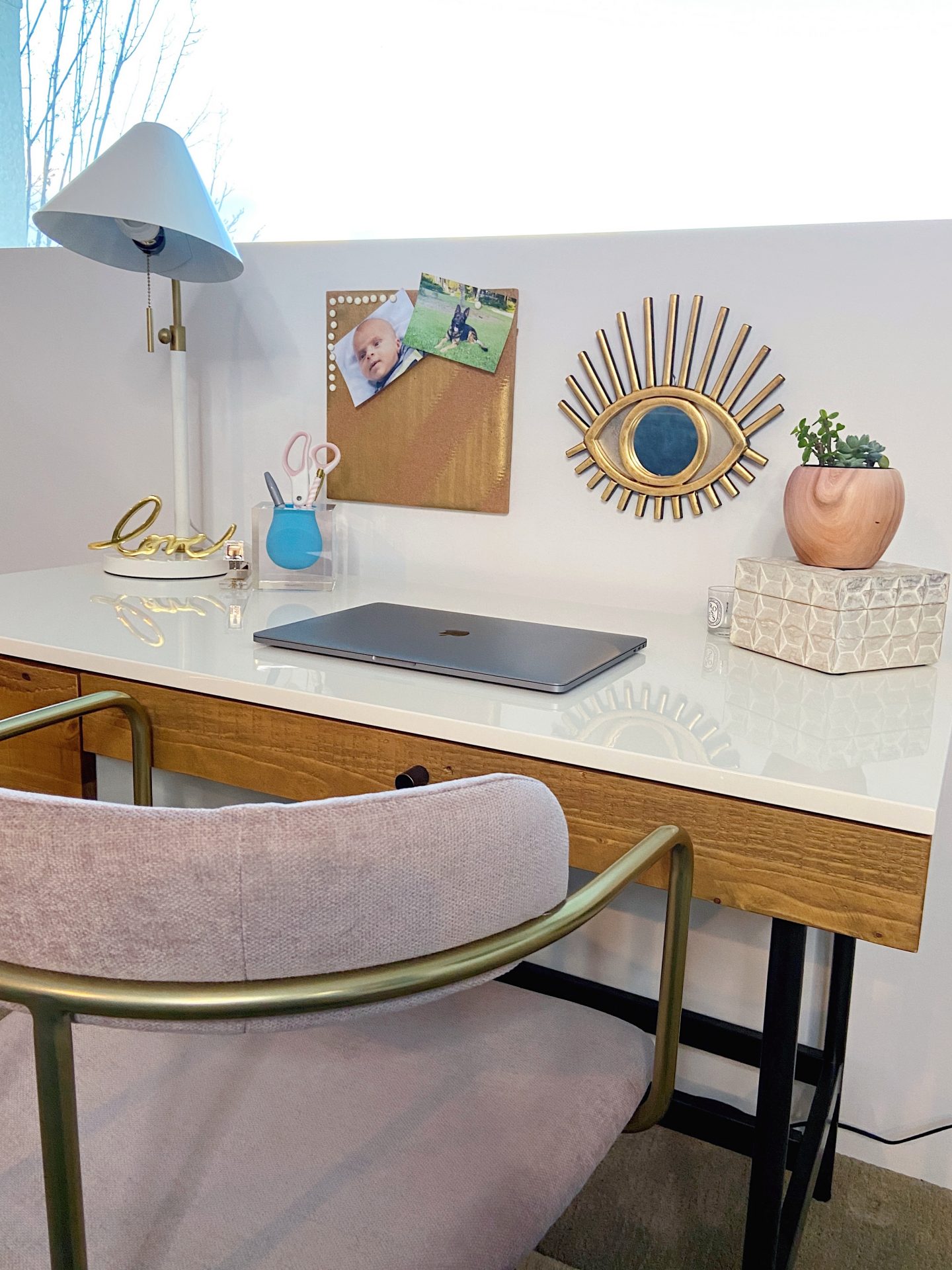 I am thrilled how my home office turned out and I really enjoyed my experience with the West Elm at City Creek Center.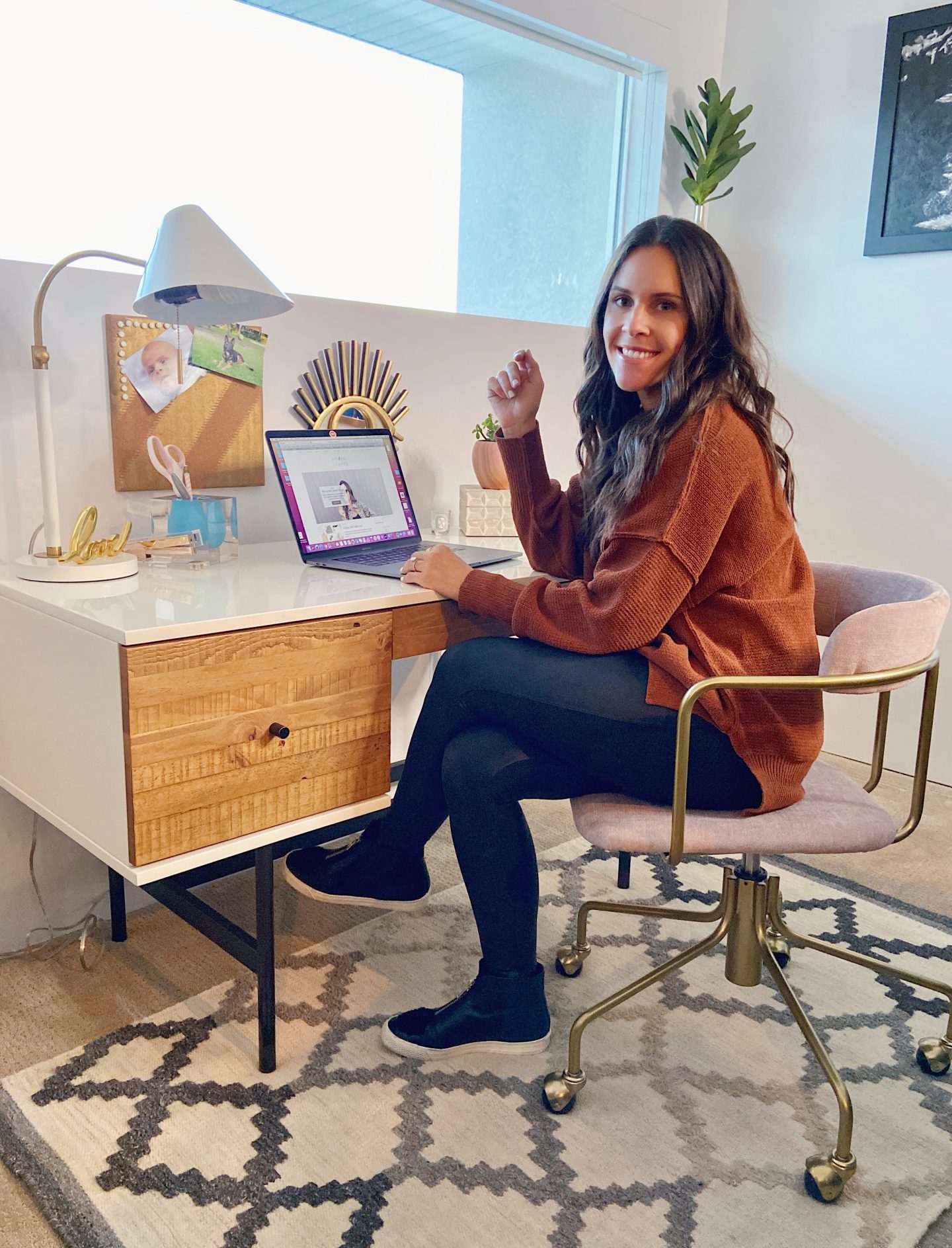 This post is sponsored by City Creek Center. As always, all opinions are my own.