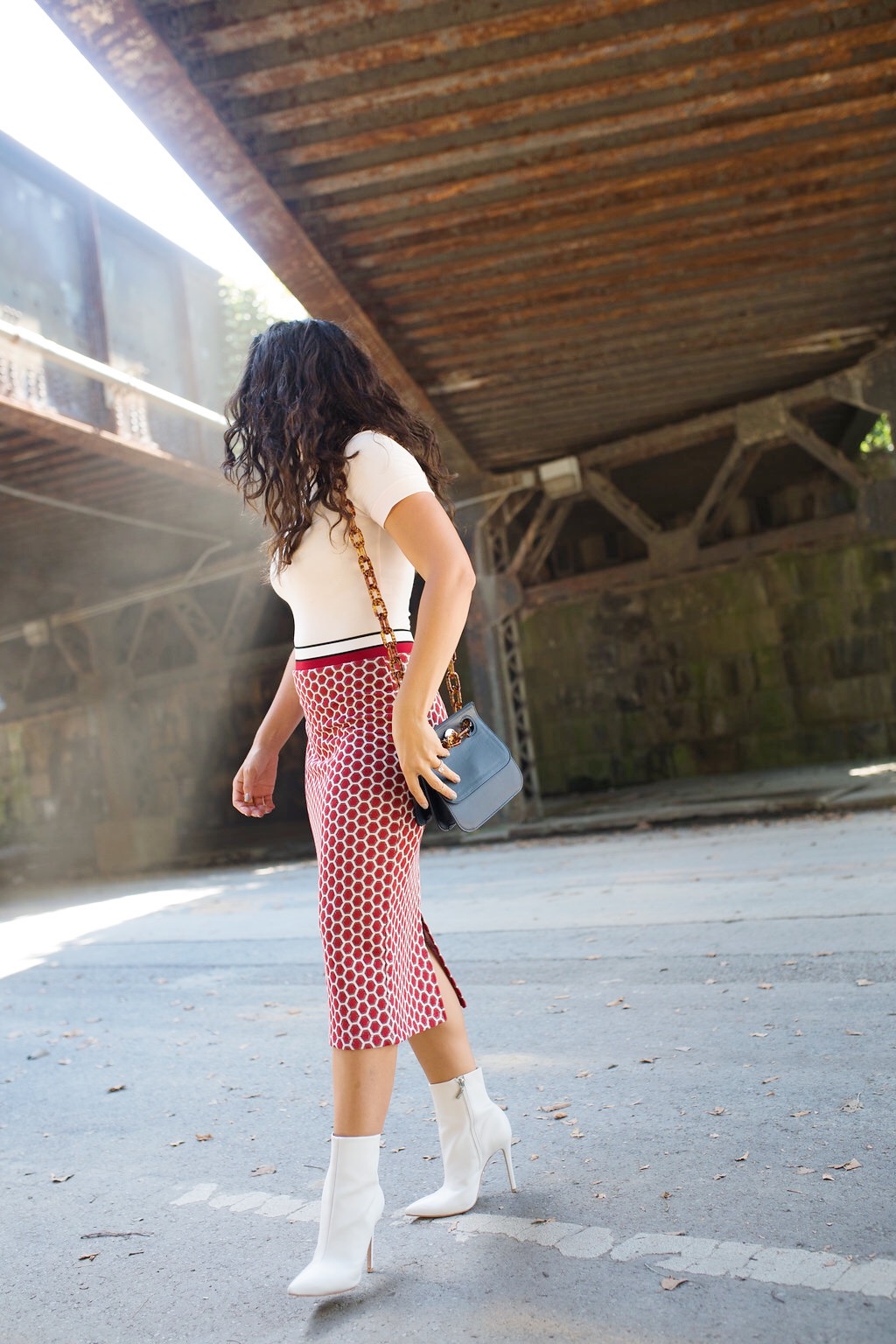 When I bought this bodysuit was planned on wearing it with highwasted jeans and white pumps. When I got this skirt I had no idea what I'd wear with it but I thought maybe a button up or a chambray shirt knotted. I started putting outfits together and I had a bunch of random clothes around and I saw this bodysuit near the skirt and it just clicked. I love mixing different styles together, think sporty and feminine or girly and edgy. I don't often dress in feminine skirts but when I do I feel more myself adding a different element of style.


Mixing sporty and feminie styles might be my favorite combo right now. The easiest way to mix these two style is to add one sporty element to an otherwise dressed up outfit like I did in this outfit by adding this Nike bodysuit to a skirt and heeled boots ($40 version and designer version). You can go the opposite route and add one dressed up item (maybe 2) to a sporty outfit like adding a blazer, heels or statement earrings to your favorite sports team shirt.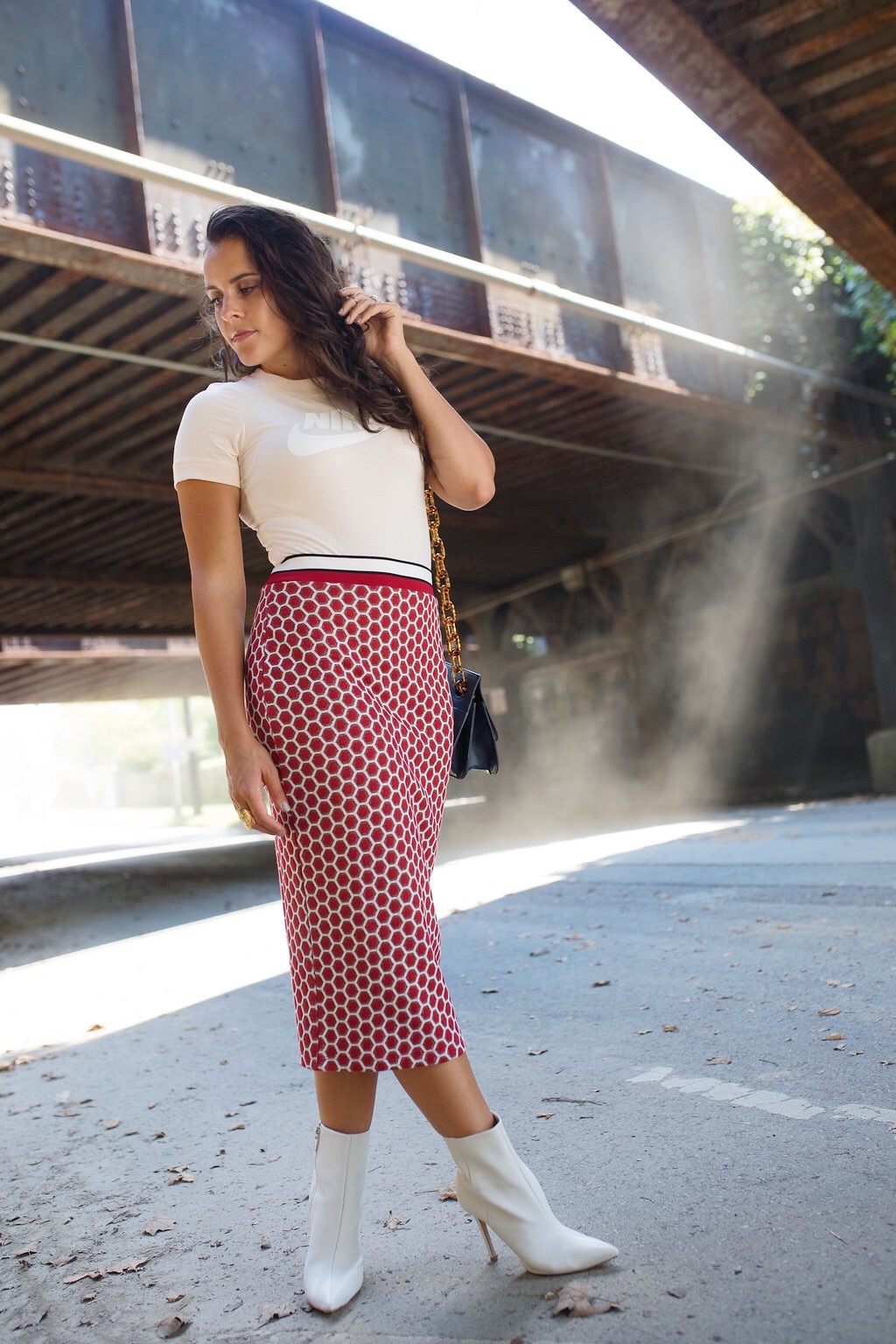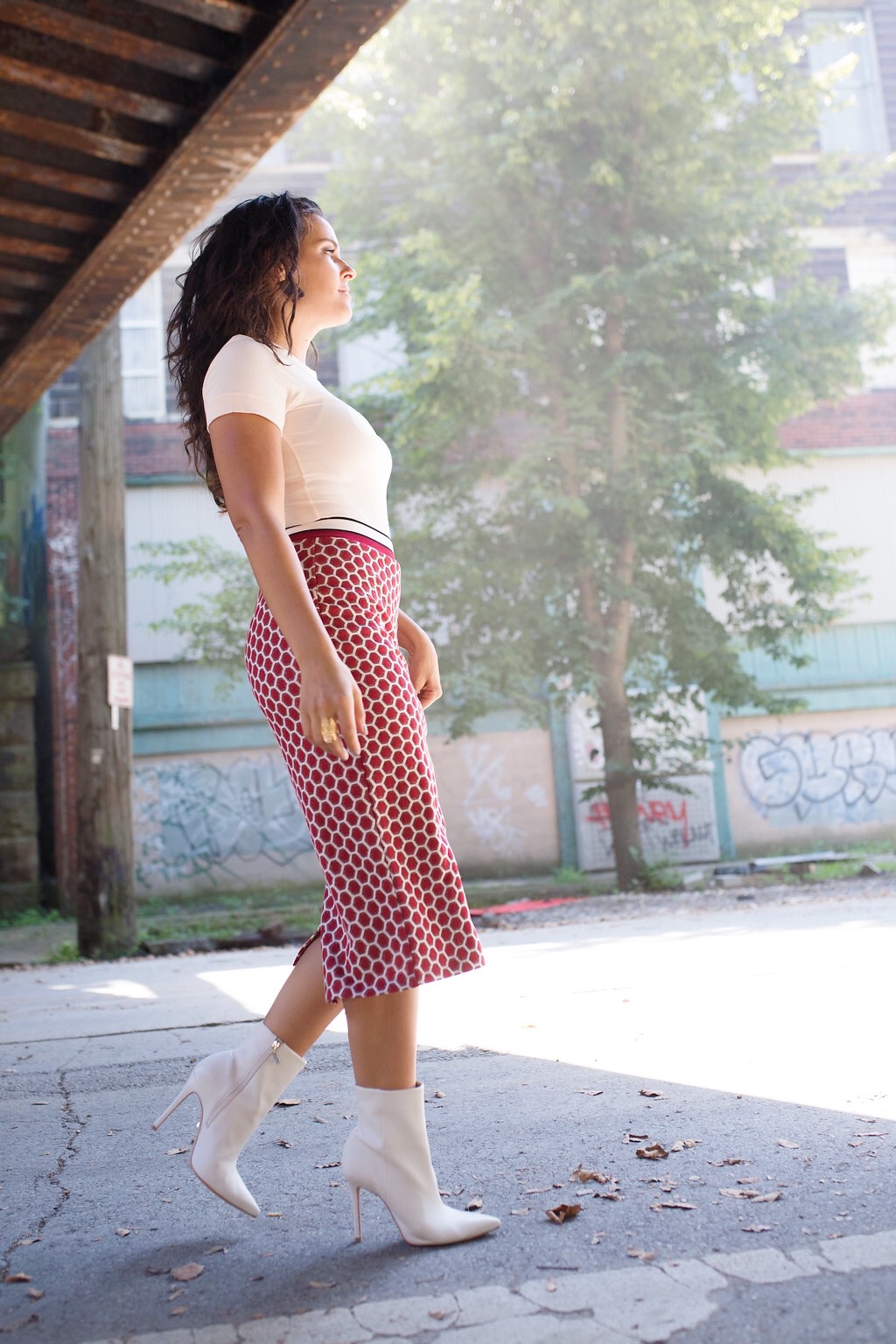 You can see my other skirt looks here, here, here and here.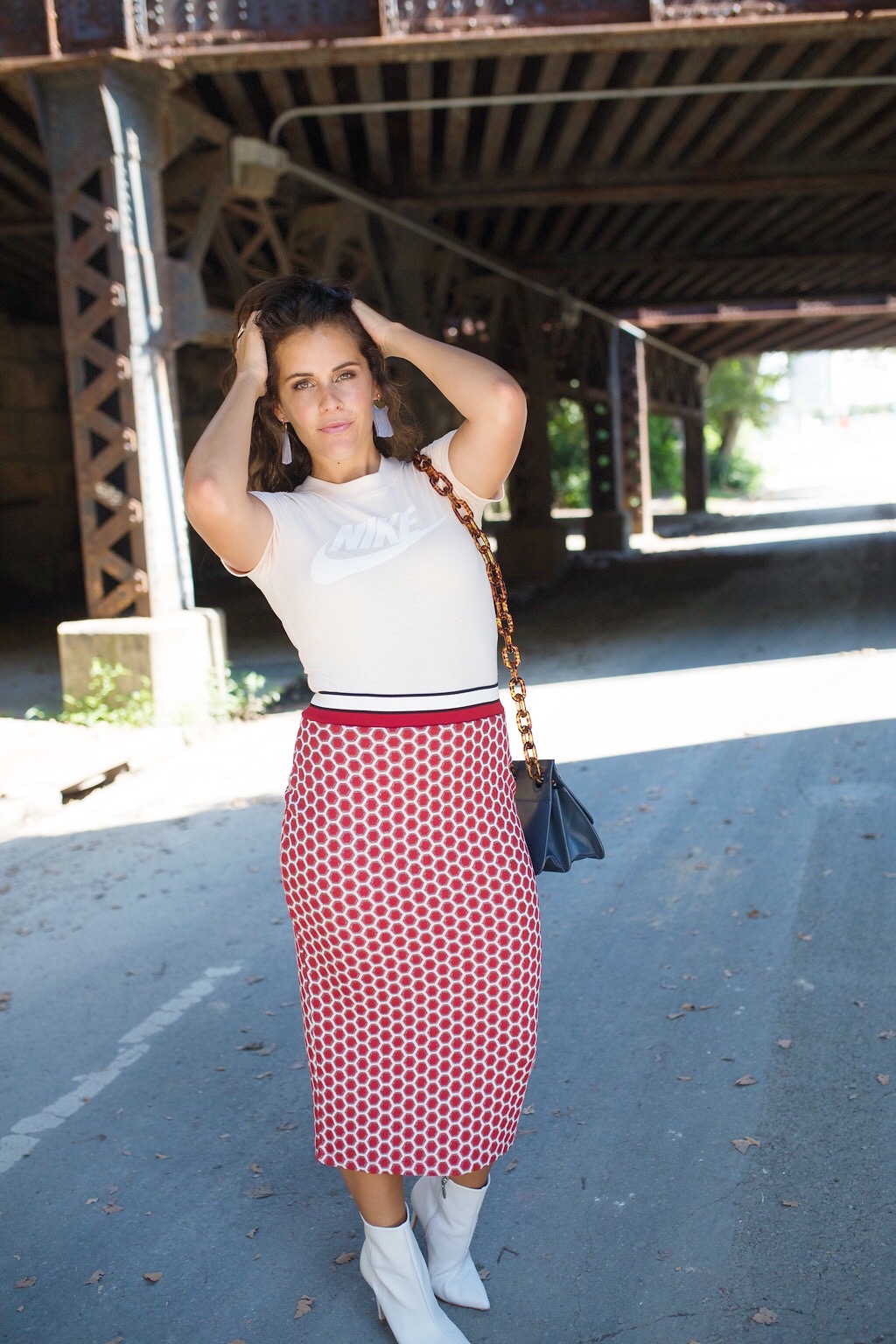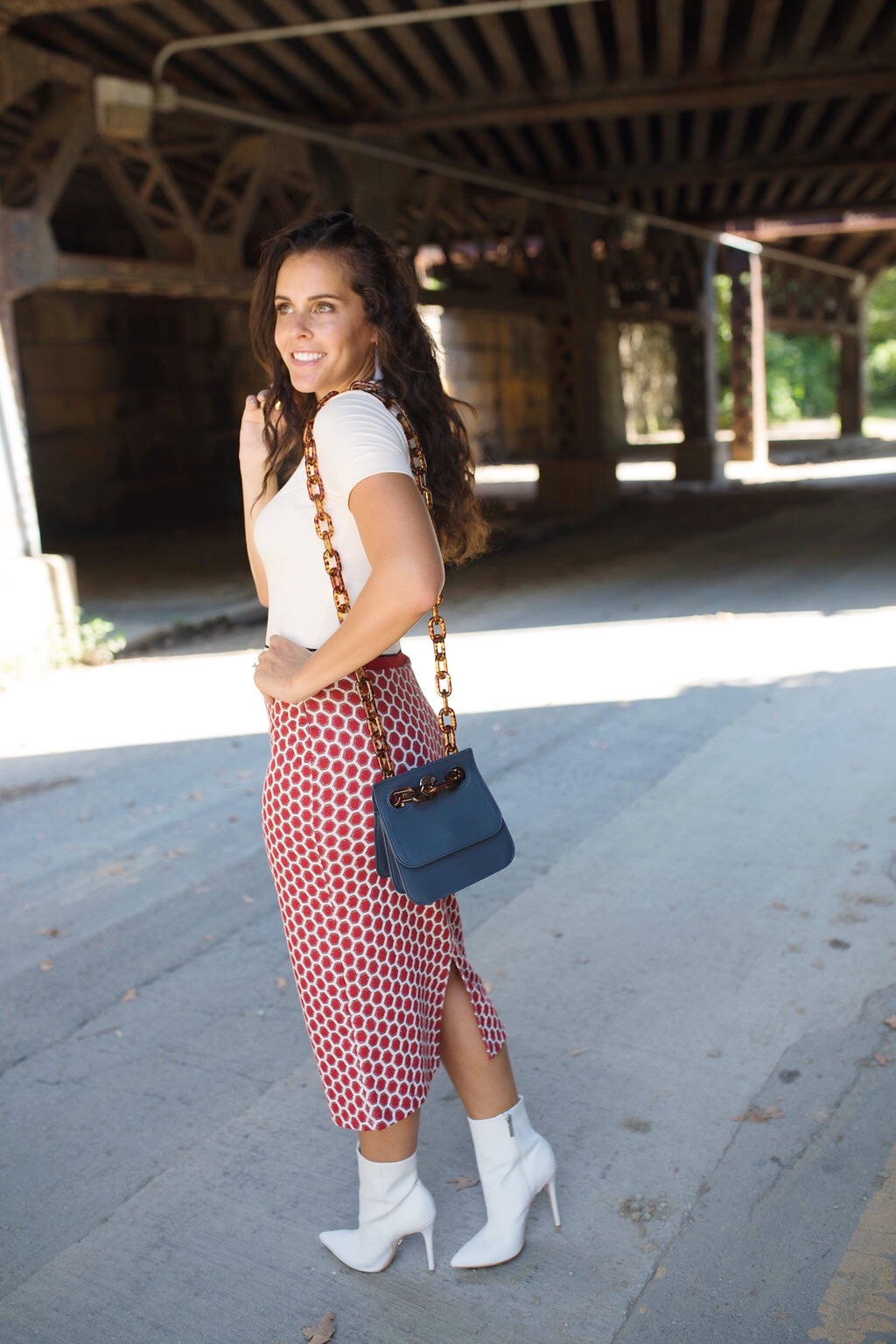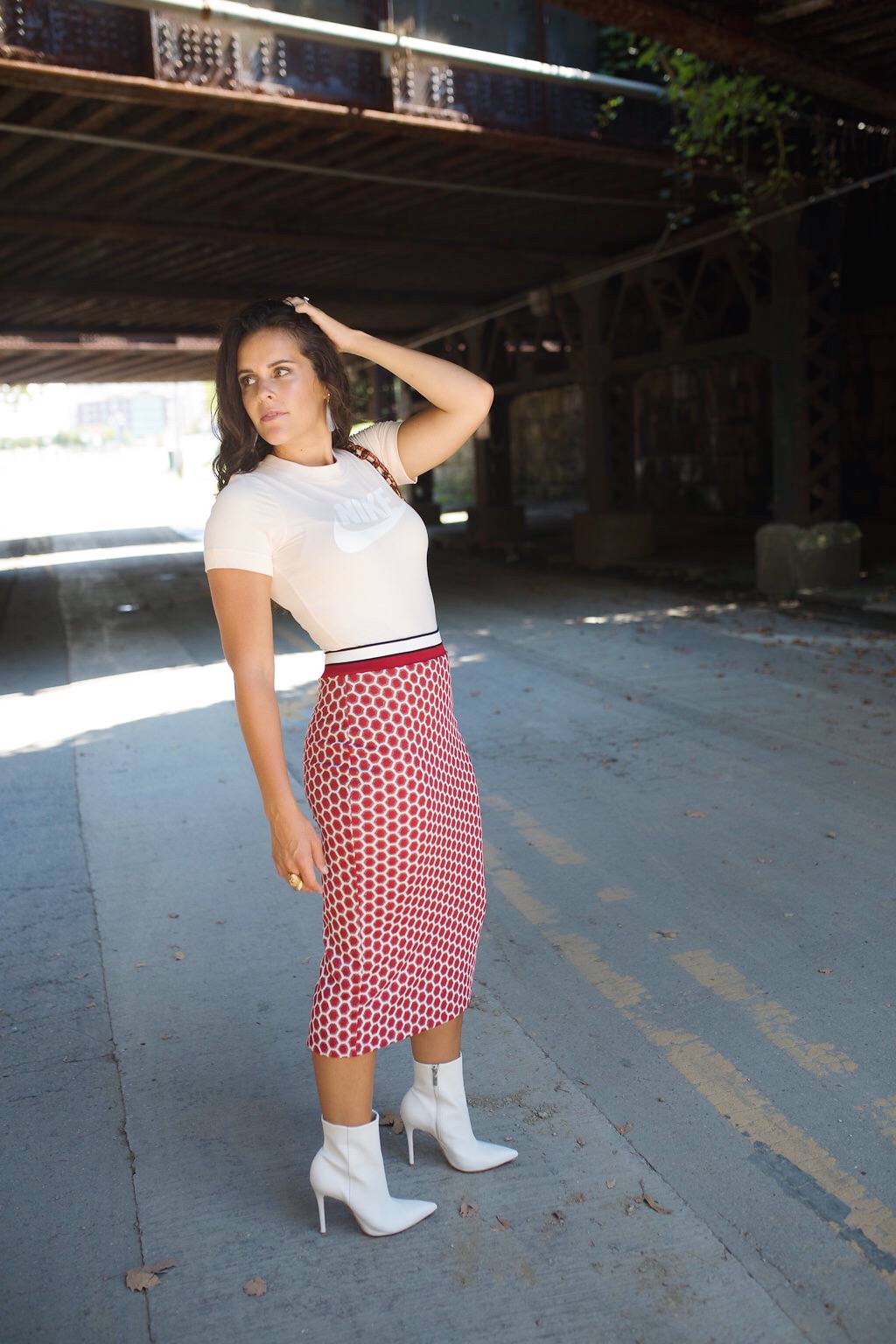 The Breakdown:
Before I purchased this skirt I knew I wanted to wear these white boots with it. I wasn't sure what top but was thinking of a cropped chambray shirt or maybe I could tie one in the front to make it more cropped. I don't usually buy something if I can't think of how I'm going to wear it but this skirt was such a great deal I bought it anyways and I'm happy I did. I love how this sporty bodysuit worked with this skirt.
Would you wear a feminine and sporty outfit?
bodysuit | Nike 'Essential Bodysuit' (in green)
skirt | H&M
shoes | Schutz 'Aide Leather Stiletto Booties'
earrings | Lover's Tempo from Scout & Molly's
bag | Studio 33 'Woke Shoulder Flap Bag'
Live votre rêve!