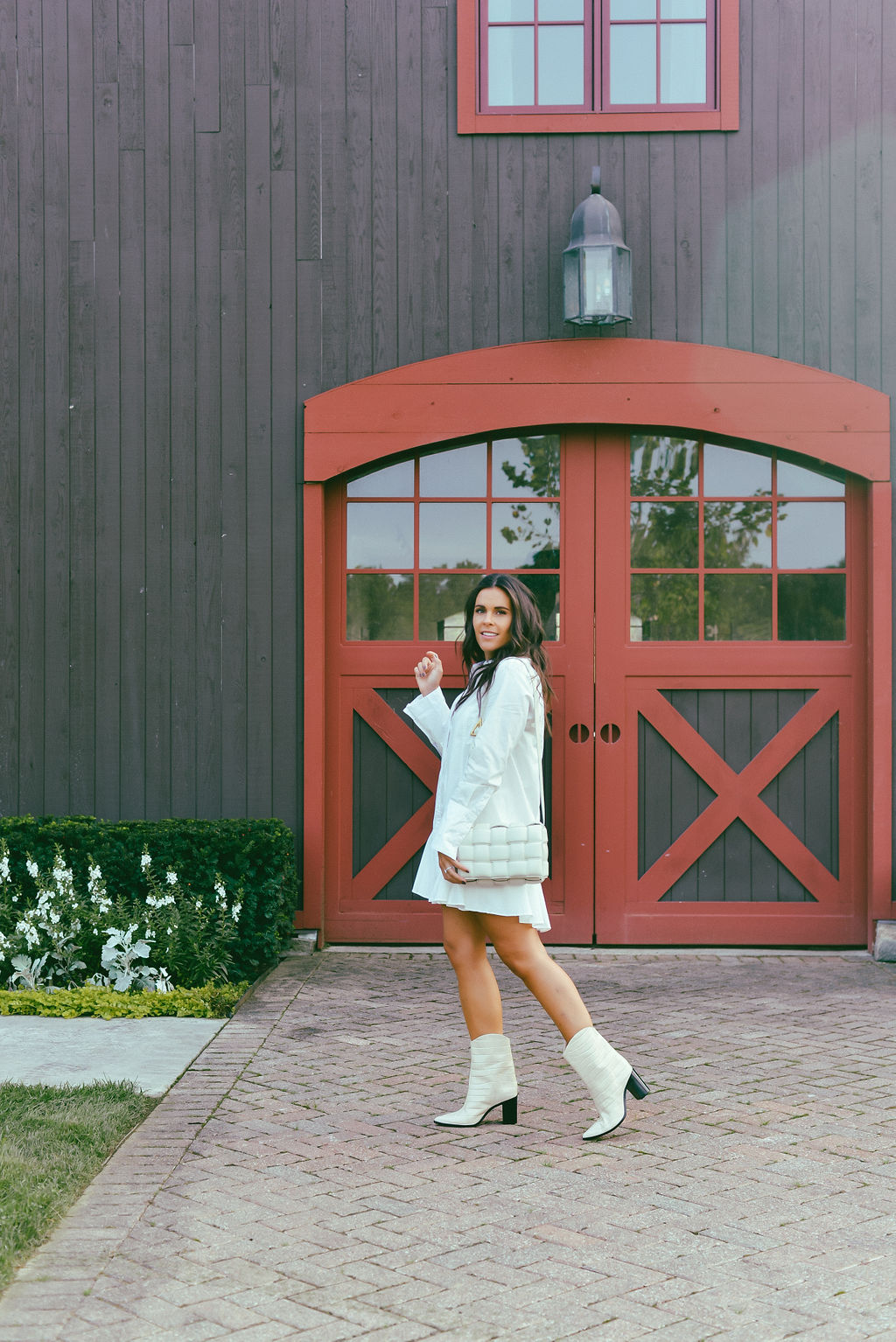 It's officially fall and I'd say it officially boot season. I rarely find myself diving deep into a trend when it first begins because I need to feel it out and make sure it suits me. Western style was going strong last year, you could find cowboy boots, prairie dresses, and fringe scattered among the runways and your local shopping center. I've worn the fringe and the prairie dresses and now it's time for me to dip my toes into the western boot, the cowboy boot.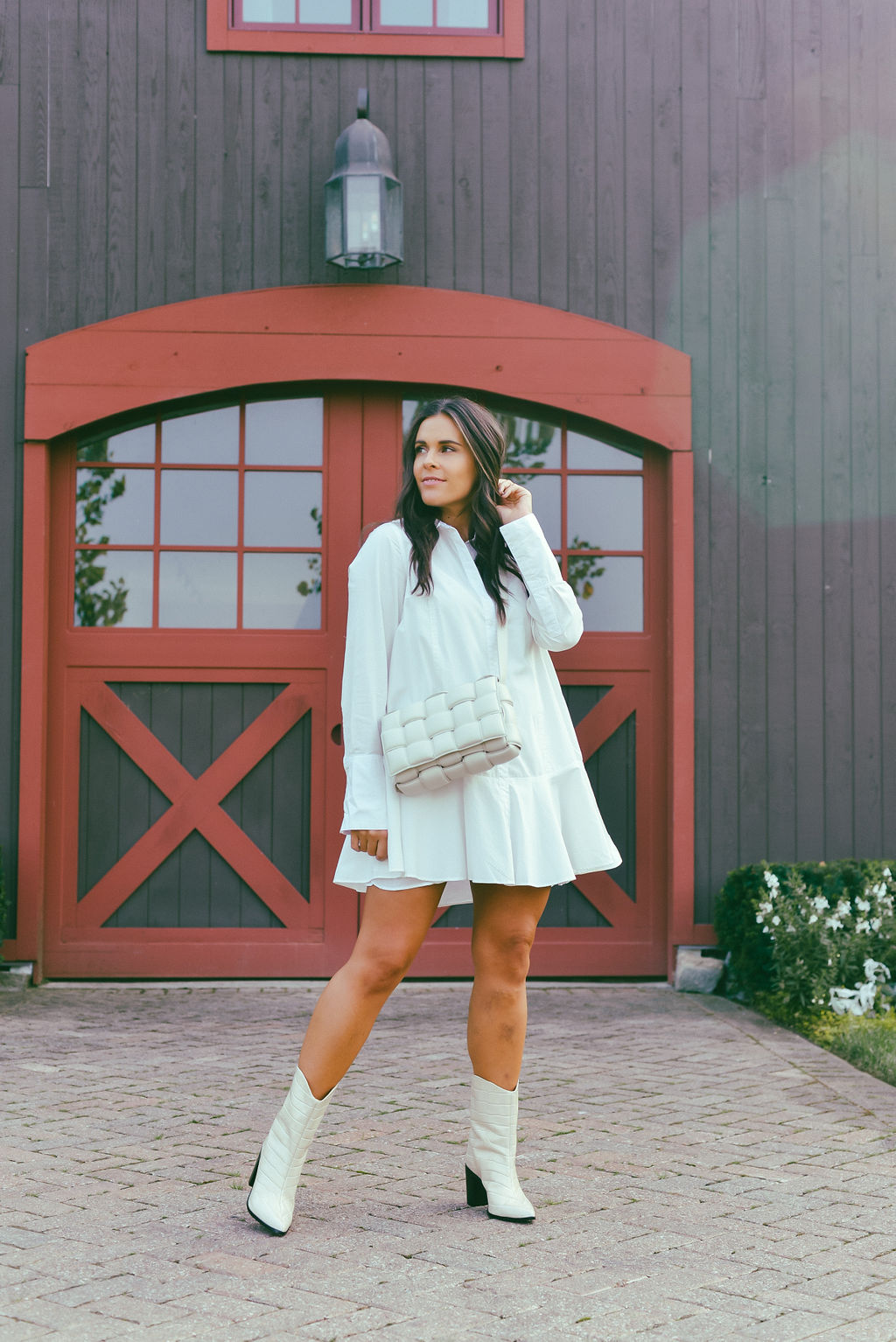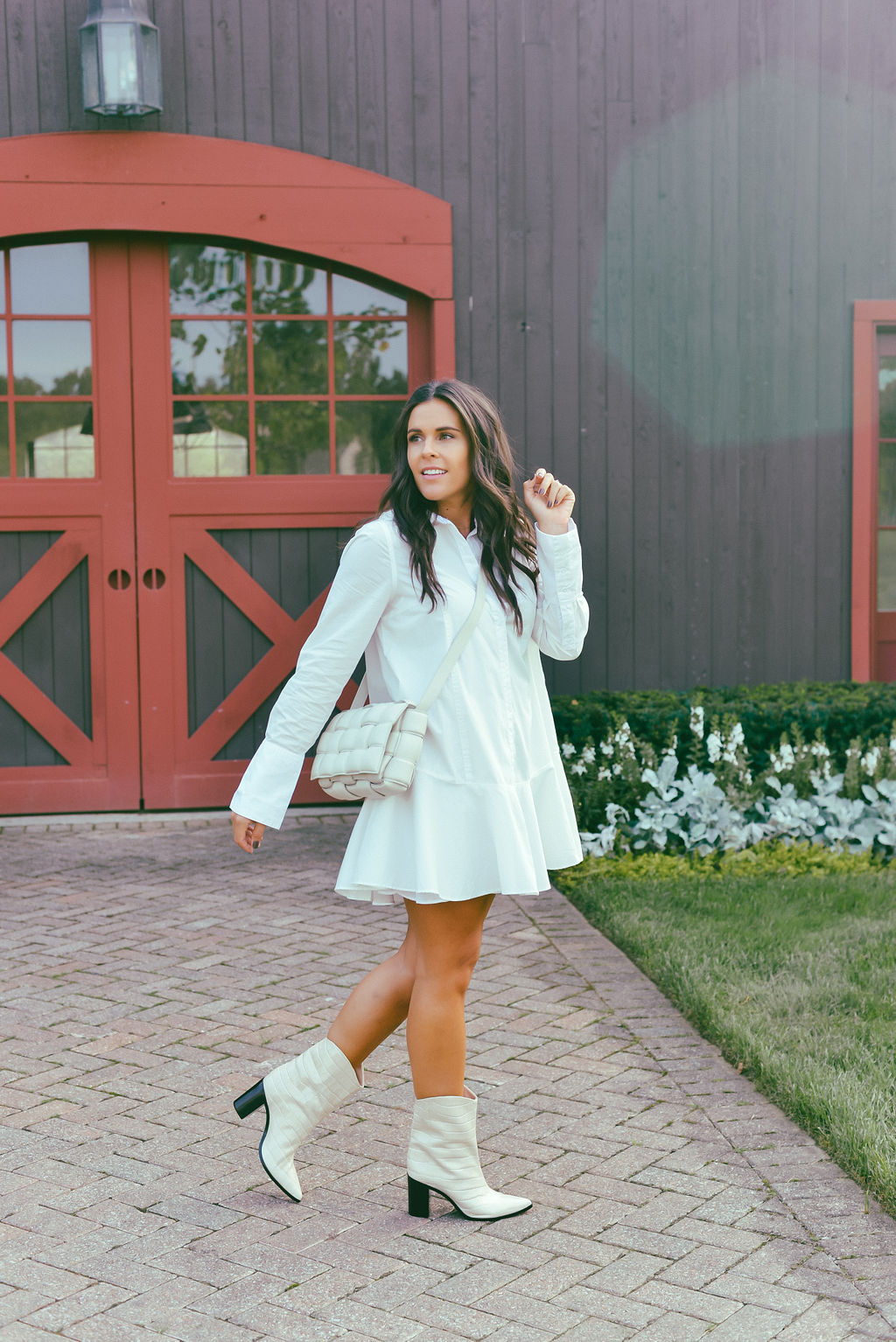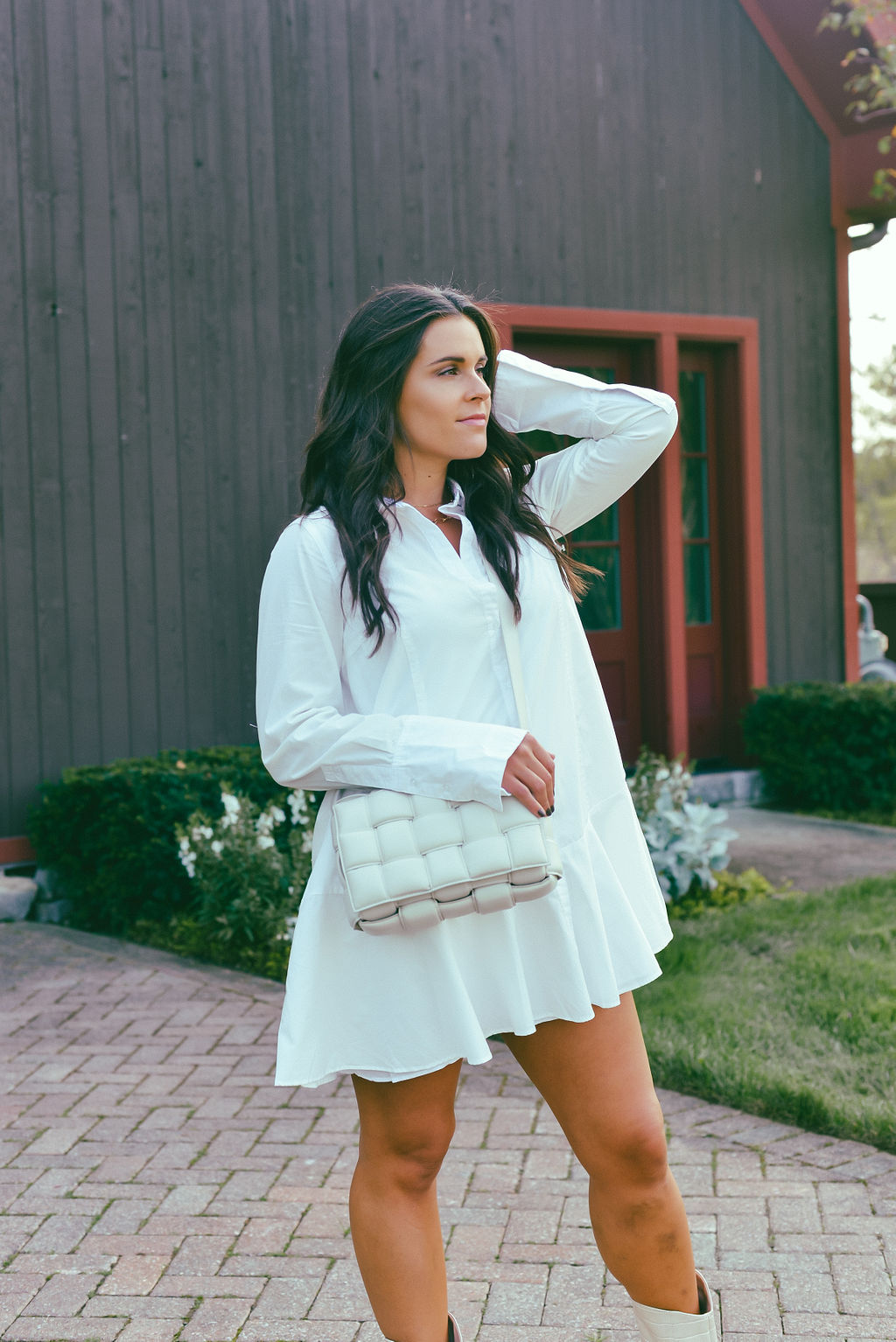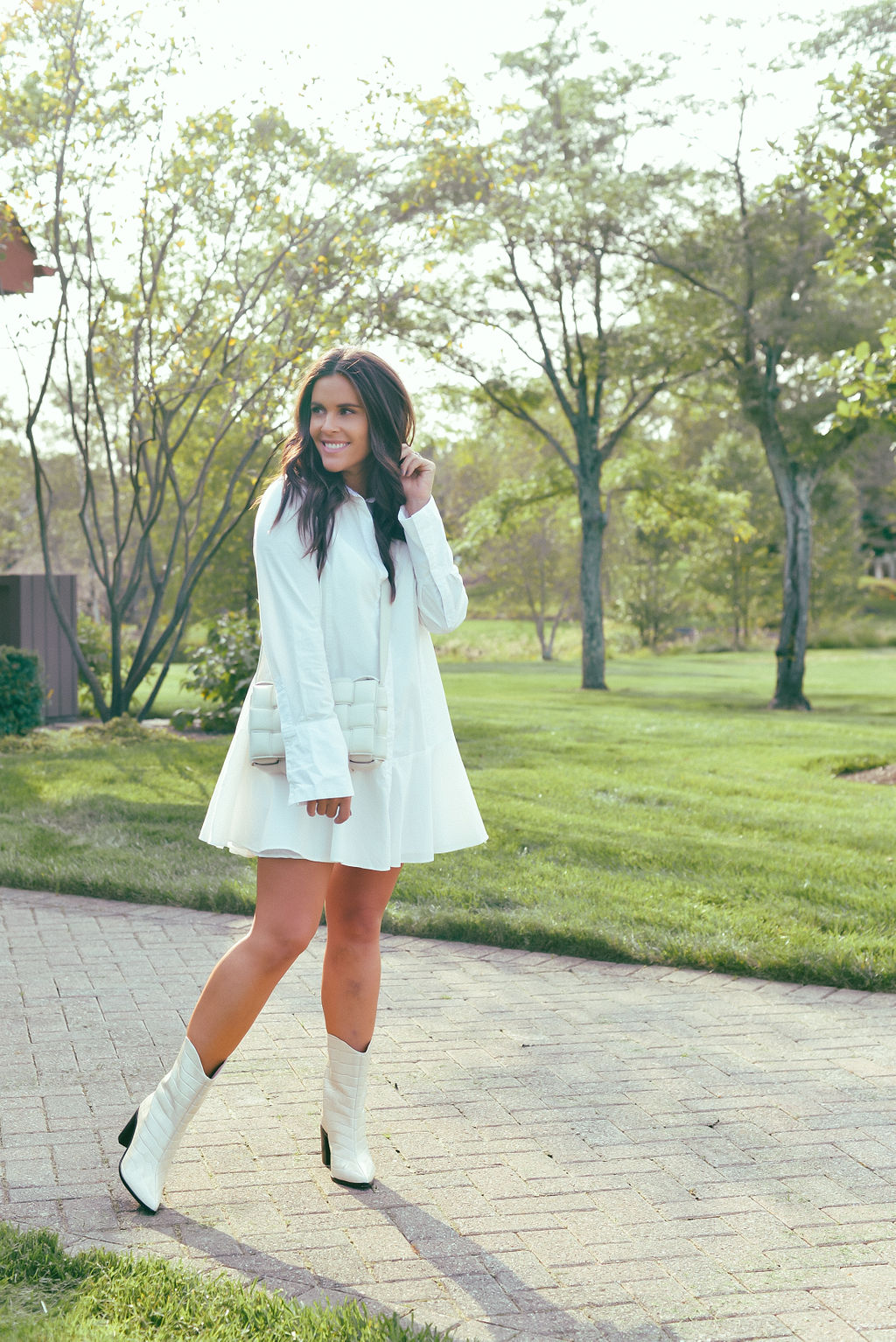 I'm not really into that western vibe and I really never see myself wearing cowboy boots as an everyday style but… I am really obsessed with the subtle western boot style. If you find yourself like me and you aren't sure how to incorporate the western trend into your everyday life, try a subtle western boot. There are so many styles now that have that cowboy touch without feeling like you are dressing like a cowboy. How you style the boots plays a huge factor too. Try not to mix too many western trends at once.
My newest boot purchase are these croc-embossed patent leather boots and I just love wearing them with dresses. I recently wore them with a pair of jeans and a sweater too that I'm excited to share with you guys.
Shop my subtle western style boots picks below: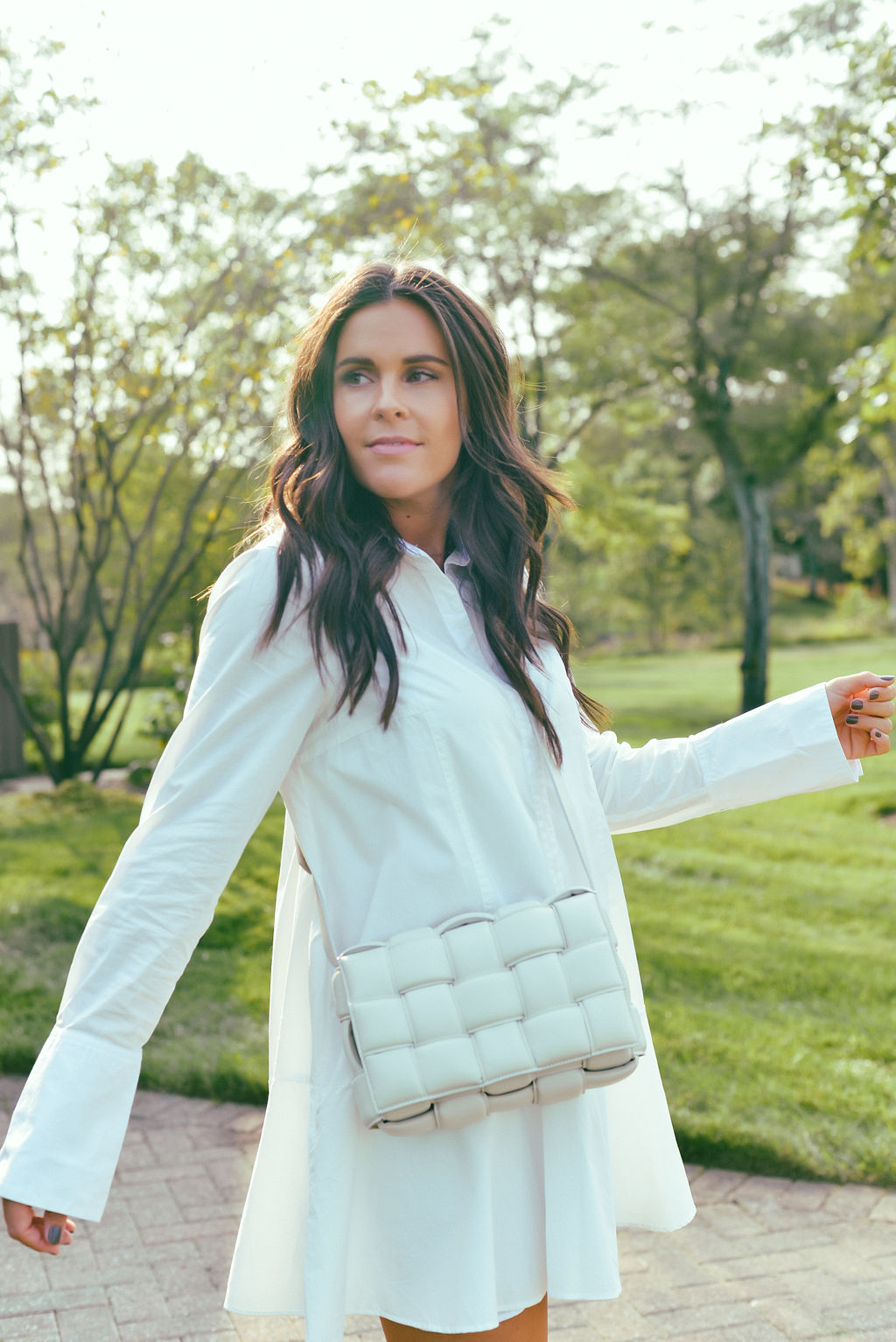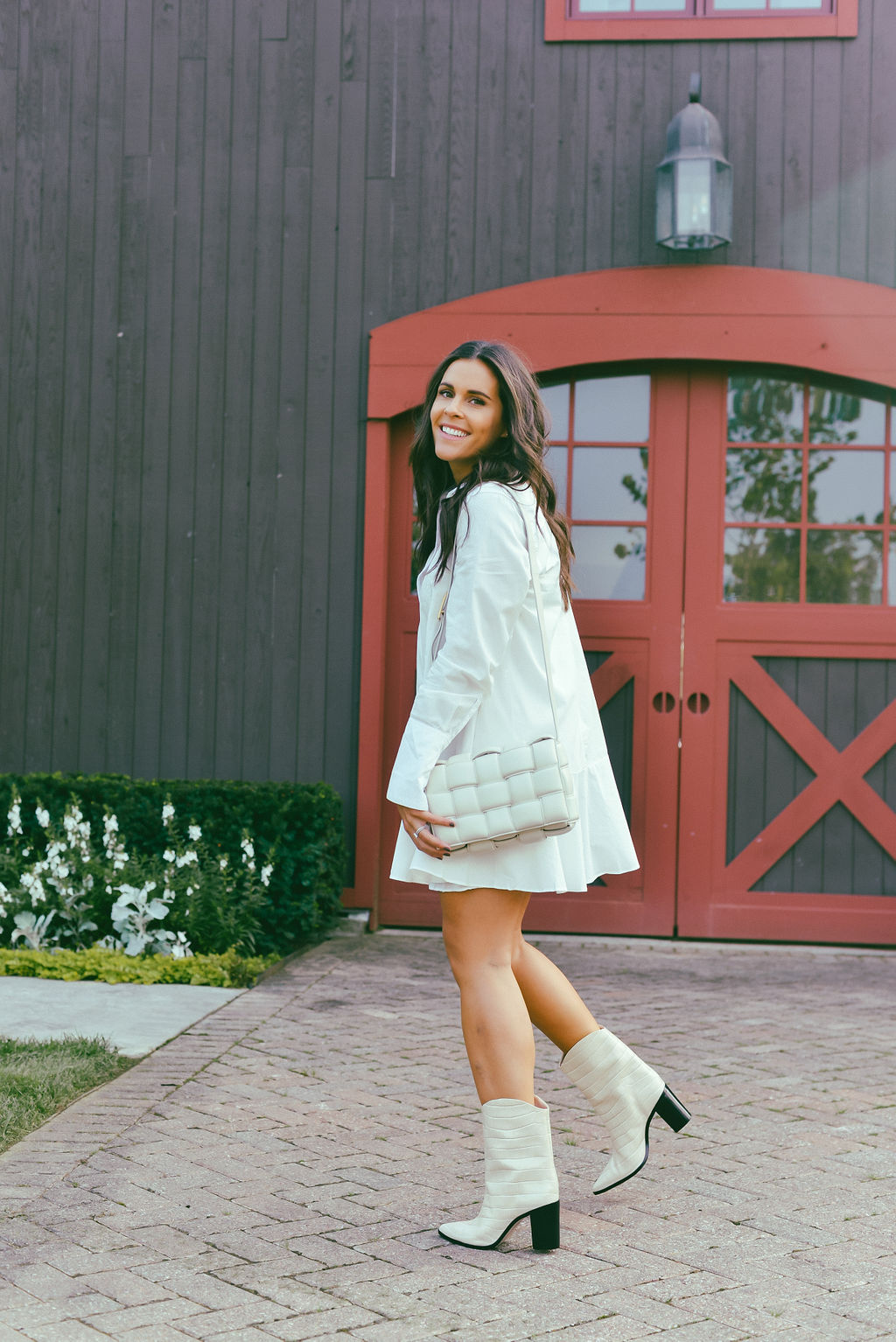 The Breakdown //
Clothes, shoes, and accessories were scattered all over my closet floor when I was putting outfits together and all these white pieces jumped out at me. I had envisioned they would look good together and when I put the outfit on I fell in love. I absolutely love the white, on white, on white. I am totally ok with wearing white after Labor Day, as long as the type of material is ok. These subtle western boots have a soft spot in my heart and I want to wear with everything right now!
dress | Free People 'All For Your Shirt Dress' (striped version) (similar for less)
shoes | Schutz 'Vonna Bootie'
bag | Bottega Veneta 'White Padded Cassette Bag'
small chain necklace | Au Rate 'Medium Chain Necklace'
large chain necklace | Ettika 'Interlinked Chain Necklace'
Live votre rêve!