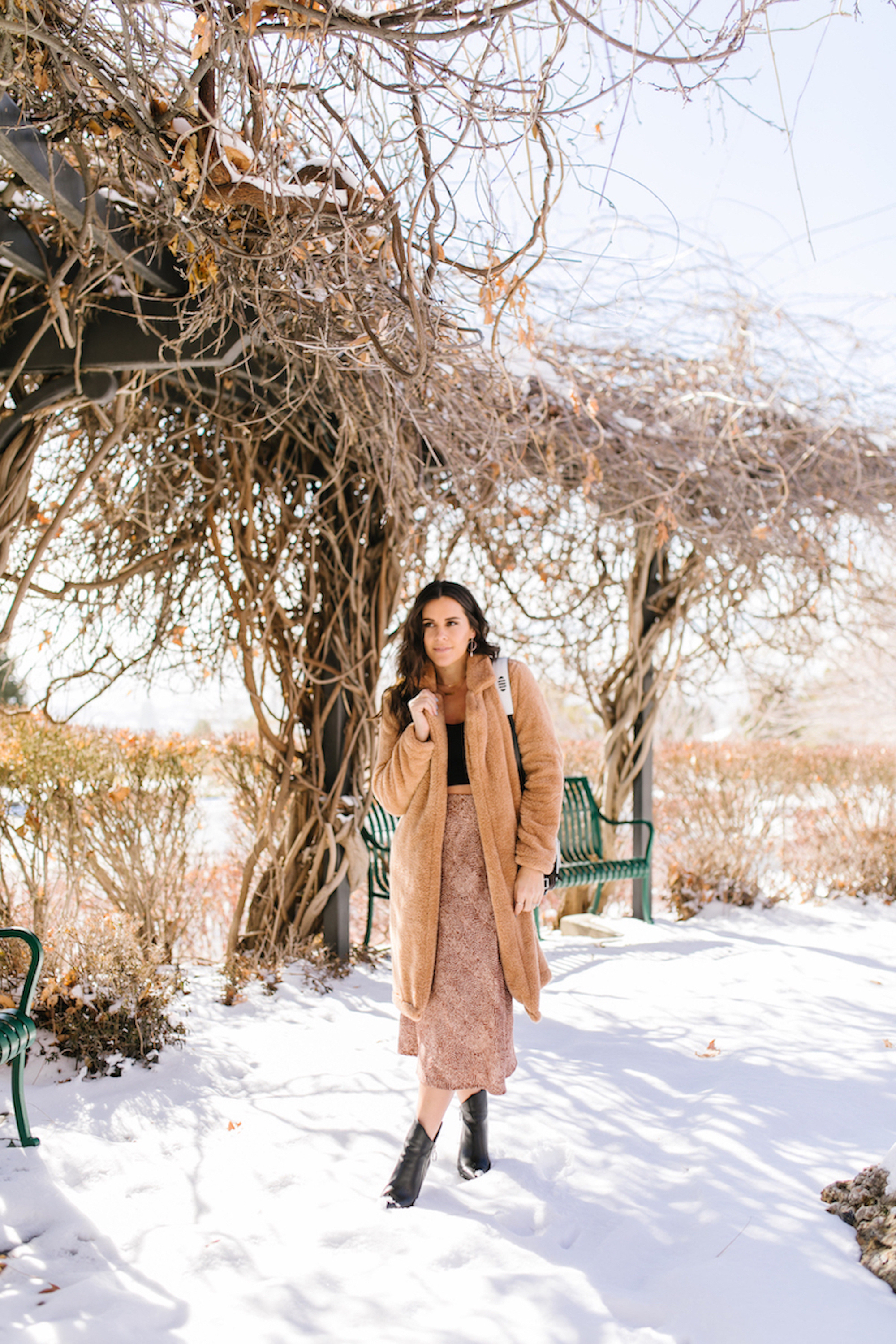 Last week I had my followers ask me any question they wanted. I feel like I share so much but there may be some things I haven't shared or some things I shared but it was a long time ago when not all of you were following me. I love seeing what you want to know.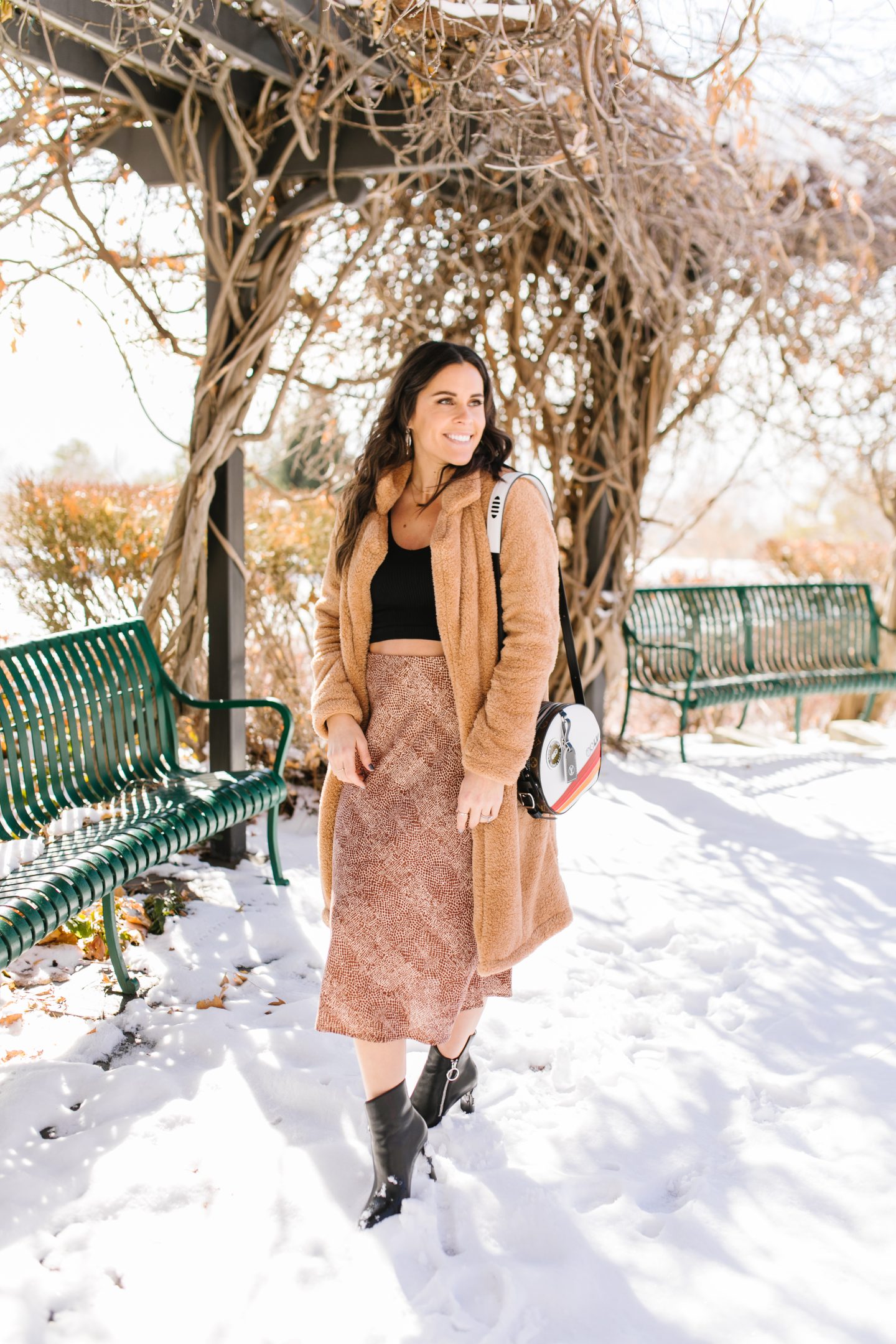 Q. What's your favorite thing, so far, that you have done with your boys in Utah?
A. Exploring anything new with the boy is really fun because you get to experience it for the first time through their eyes and it's all so magical. Hikes have been really fun, I love doing something active that we can all participate in.
Q. Favorite thing you and your husband have done in Utah without the kids?
A. We haven't really done any adult activities since we have been here. He is so busy with the season we don't really get a down night to do anything. He either gets home late or has to get up early in the morning. Any recommendations?!
Q. Do you have any sibling and if so where do you fall in the birth order? If you do, do you get to see them often?
A. I have an older sister and an older brother! We are all really close and all about 2.5 years apart. Lucky for me my sister lives 10 minutes from our house in Ohio and she's a teacher so we get to see each other all the time! She has three boys who my two boys really look up to. My brother lives in Philadelphia. He moved there the spring I moved to Memphis. I used to visit hime once a year and he would come home often. Now that I have little kids it has been hard for me to travel there. He now has a 1 year old daughter and a baby on the way. I'm hoping he can come visit Utah before their new baby comes! We all get together in Ohio often and have our annual summer vacation in Virginia.
Q. Have you ever taken the Enneagram personality test? If so, what number are you?
A. I had not taken until this question! I am a 2 with a 98% match. Two's seek love and helping people around them, it also says skilled at seeing the good in people which made me laugh because I always see the good in people. I was a 97% match with 7 which is the enthusiast, I like to have fun but I'm never the life of the party. If you are familiar with the Enneagram test do you think that fits my personality??
Q. What's your favorite thing about living in Utah so far?
A. Really just exploring a new city. I've never lived near the mountains so those are so fun to look at every day and to be able to hike in them. There are also so many things to do with kids which is amazing and that has been fun to do. I've only been here in the winter so I'm excited to see what it's like living here in the spring.
Q. Is it difficult to raise kids with your husband in the spotlight?
A. Raising our kids with my husband in the spotlight is definitely not difficult but it is different. The other day I had to explain to our oldest what an autograph was because he didn't understand why Michael was drawing on people clothes, hats and shoes. The hardest part for me is keeping them grounded. We have access to a lot of really neat opportunities and items and I want my kids to grow up knowing the value of things. Another difficult part which isn't hard just different is when people ask for photos when we are in public. No one else is getting their picture taken by people so I do wish people would be more respectful when children are around. It may be harder when our kids get older, I hope they never brag about what their dad does, I've heard it before from other kids and it doesn't sound good!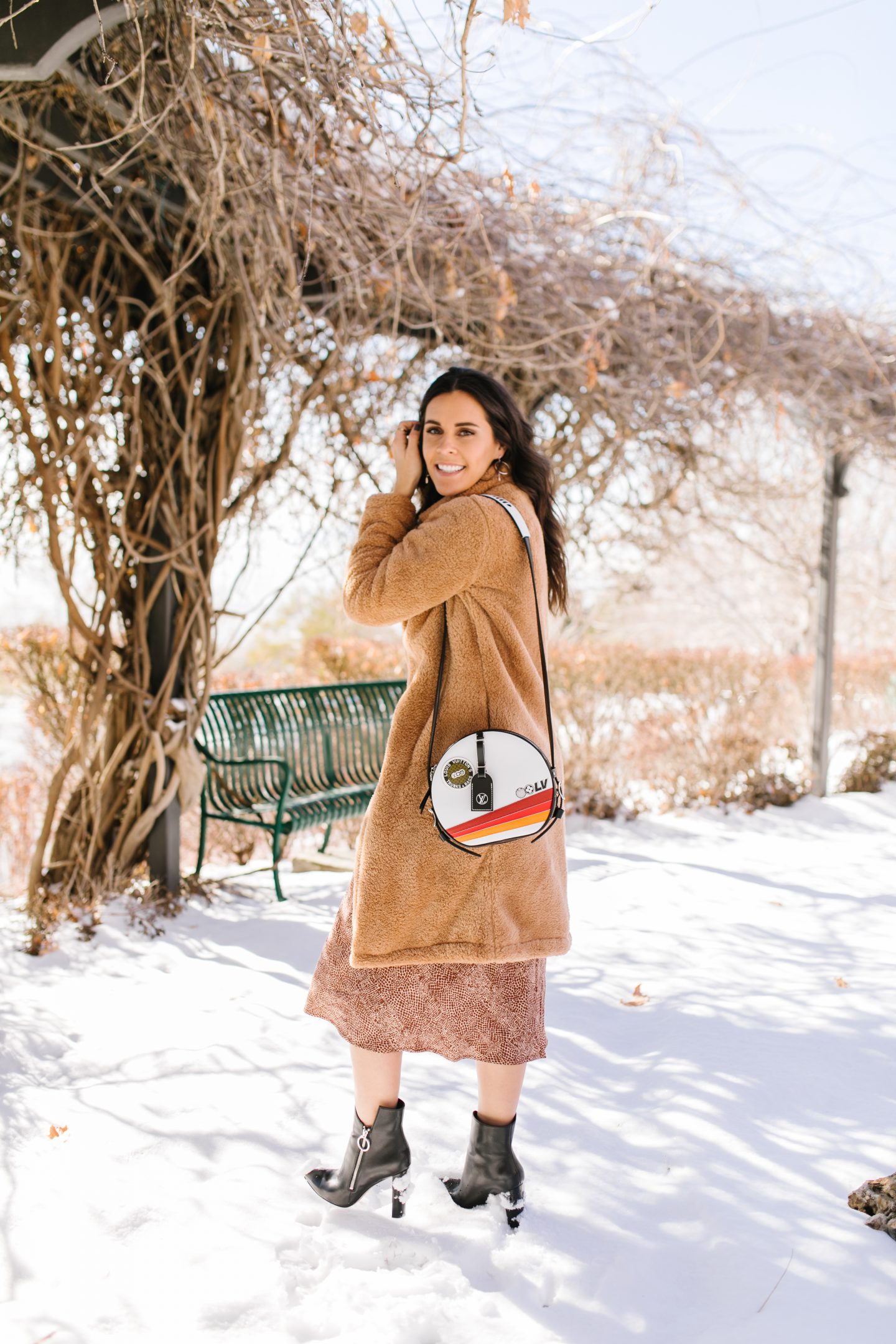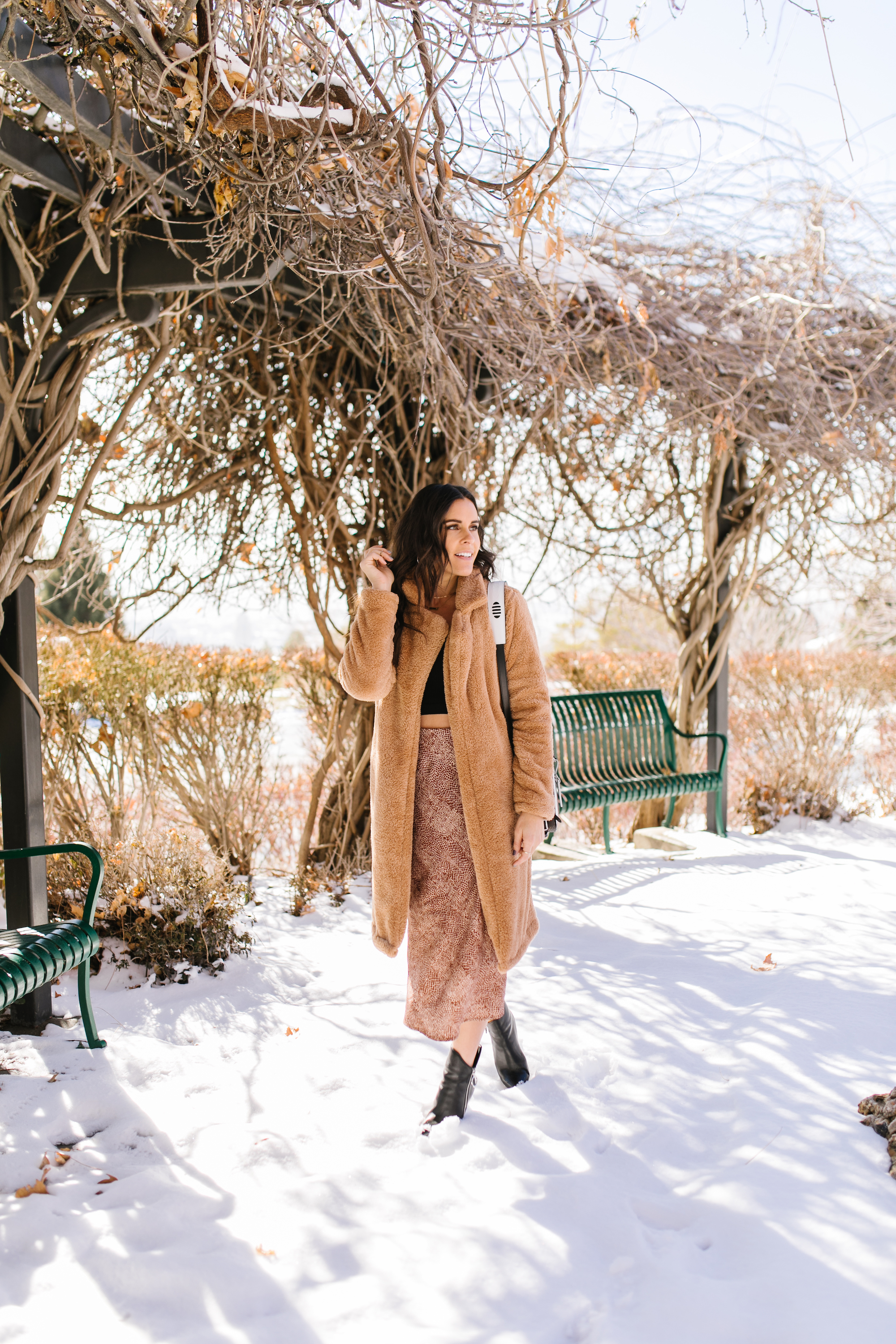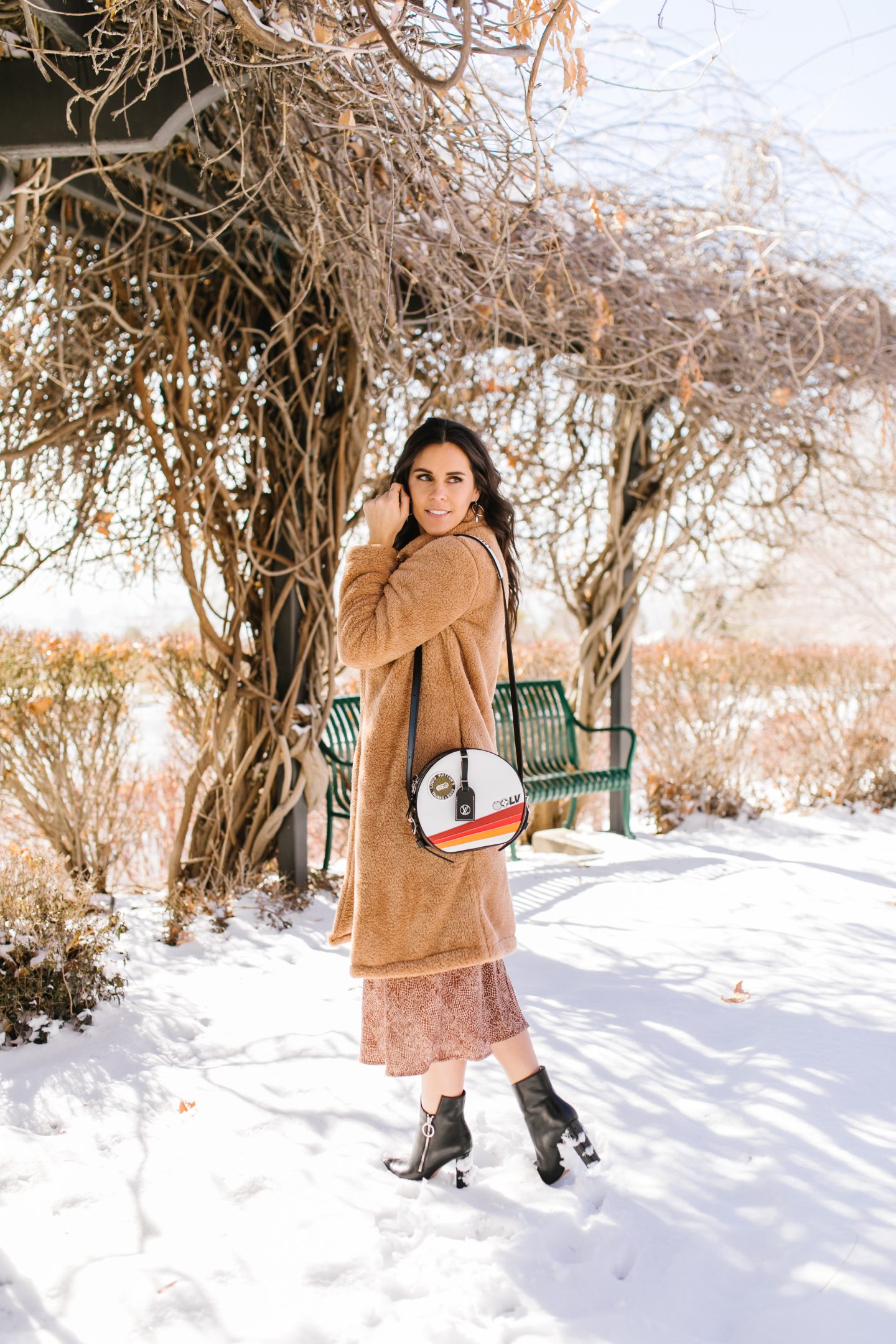 The Breakdown:
A crop top in the snow. Not something I thought I would ever do but it works out here. It works because I added a long faux fur jacket and boots, keeping my outfit winter ready. Also the sun was out and when the sun is out here it is very warm. The weather is very deceiving here. My clothes in this post are very affordable. My top is from Urban Outfitters, my skit is from Target and my jacket is from Amazon. You know I don't love buying clothes from Amazon unless it's from The Drop (read more here) but I did find this jacket and I love it, plus it's under $40!
jacket | Amazon
top | Urban Outfitters
skirt | Target
shoes | Paige (no longer available but similar here)
bag | Louis Vuitton
Live votre rêve!